Director dealings: Husband of Vodafone executive makes share purchase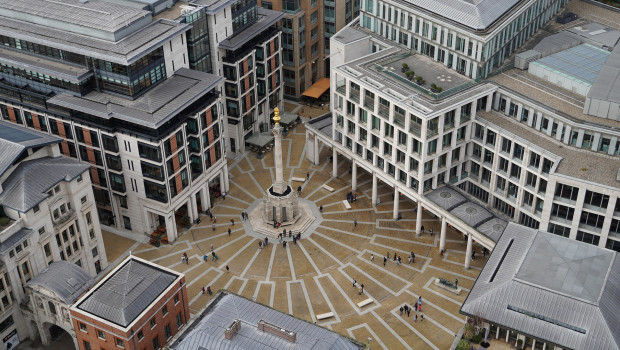 Vodafone revealed on Monday that Richard Furse, the husband of non-executive director Clara Furse, had acquired 75,000 shares in the telecommunications giant.
Furse purchased the shares on Friday at an average price of 115.99p each, for a total value of £86,992.12.
In late July, Vodafone reported a better-than-expected rise in first-quarter revenue as European and African services returned to growth.
Vodafone said total revenue grew 5.7% to €11.1bn with Europe mobile churn 1.6 percentage points lower than the same period last year, although commercial activity was said to have yet to return to pre-pandemic levels.
As of 1625 BST, Vodafone shares were up 0.71% at 117.0p.
Top Director Buys
Firstgroup (FGP)
Director name: Mangold,Ryan
Amount purchased: 133,298 @ 82.10p
Value: £109,437.66

Vodafone Group (VOD)
Director name: Furse,Dame Clara
Amount purchased: 75,000 @ 115.99p
Value: £86,992.12

Firstgroup (FGP)
Director name: Martin ,David
Amount purchased: 50,000 @ 82.35p
Value: £41,175.00

Firstgroup (FGP)
Director name: Mangold,Ryan
Amount purchased: 40,000 @ 82.52p
Value: £33,008.00

Firstgroup (FGP)
Director name: Mangold,Ryan
Amount purchased: 40,016 @ 81.90p
Value: £32,773.10

Hydrogenone Capital Growth (HGEN)
Director name: Cook,Caroline Elizabeth
Amount purchased: 20,000 @ 100.00p
Value: £20,000.00

Smiths Group (SMIN)
Director name: Buckley,George
Amount purchased: 796 @ 1,570.00p
Value: £12,497.20

Hydrogenone Capital Growth (HGEN)
Director name: Schipstra,Afke Cornelia Saskia
Amount purchased: 10,000 @ 100.00p
Value: £10,000.00

Volta Finance Limited (VTA)
Director name: Meader,Paul
Amount purchased: 1,030 @ 616.50p
Value: £7,048.44

Volta Finance Limited (VTA)
Director name: Harrison,Graham
Amount purchased: 773 @ 616.50p
Value: £5,289.75

Volta Finance Limited (VTA)
Director name: Varotsis,Paul
Amount purchased: 721 @ 616.50p
Value: £4,933.91

Inchcape (INCH)
Director name: Vestring,Till
Amount purchased: 289 @ 866.80p
Value: £2,505.05

Firstgroup (FGP)
Director name: Mangold,Ryan
Amount purchased: 2,909 @ 82.00p
Value: £2,385.38

Inchcape (INCH)
Director name: Langston,John
Amount purchased: 236 @ 866.80p
Value: £2,045.65

Personal Assets Trust (PNL)
Director name: Ferguson,Iain
Amount purchased: 4 @ 48,798.00p
Value: £1,951.92

Volta Finance Limited (VTA)
Director name: Kershaw,Dagmar Kent
Amount purchased: 251 @ 616.50p
Value: £1,717.63

Volta Finance Limited (VTA)
Director name: Page,Stephen Le
Amount purchased: 876 @ 116.50p
Value: £1,132.80

Personal Assets Trust (PNL)
Director name: Ferguson,Iain
Amount purchased: 2 @ 48,798.00p
Value: £975.96


Top Director Sells
Pets At Home Group (PETS)
Director name: Pritchard,Peter
Amount sold: 23,715 @ 478.85p
Value: £113,560.39

Firstgroup (FGP)
Director name: Mangold,Ryan
Amount sold: 128,723 @ 81.82p
Value: £105,317.30

Pets At Home Group (PETS)
Director name: Iddon,Michael
Amount sold: 19,762 @ 477.95p
Value: £94,453.23

Quartix Technologies (QTX)
Director name: Seffino,Laura
Amount sold: 11,365 @ 457.00p
Value: £51,938.05

Firstgroup (FGP)
Director name: Mangold,Ryan
Amount sold: 47,500 @ 81.98p
Value: £38,940.50

Xps Pensions Group (XPS)
Director name: Cuff,Paul
Amount sold: 21,678 @ 1.41p
Value: £305.66