Director dealings: Hostmore director makes share purchase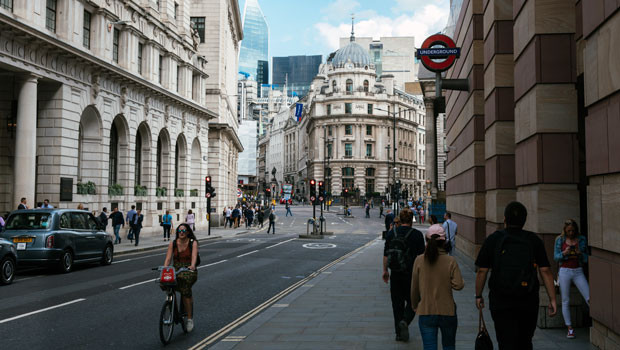 Hostmore revealed on Thursday that senior independent director David Lis had acquired 200,000 ordinary shares in the London-listed hospitality group.
Lis, who initially joined Hostmore as a non-executive director back in November 2021, purchased the shares on Wednesday at an average price of 13.45p each, for a total value of £26,901.20.
Following the purchase, Lis holds 415,000 ordinary Hostmore shares.
As of 1635 GMT, Hostmore shares were up 7.27% at 14.16p.
Reporting by Iain Gilbert at Sharecast.com
Top Director Buys
Hostmore (MORE)
Director name: Lis,David
Amount purchased: 200,000 @ 13.45p
Value: £26,901.20

Naked Wines (WINE)
Director name: Devlin,Nicholas
Amount purchased: 25,000 @ 100.19p
Value: £25,048.43

Naked Wines (WINE)
Director name: Crawford, James
Amount purchased: 20,000 @ 97.65p
Value: £19,529.68

Smoove (SMV)
Director name: Scott,Oliver Rupert Andrew
Amount purchased: 19,000 @ 38.60p
Value: £7,334.00

Smoove (SMV)
Director name: Scott,Oliver Rupert Andrew
Amount purchased: 15,000 @ 38.83p
Value: £5,824.99

Chelverton Uk Dividend Trust (SDV)
Director name: Hadgill,Denise
Amount purchased: 2,762 @ 179.75p
Value: £4,964.69

Synthomer (SYNT)
Director name: Gualdoni,Roberto
Amount purchased: 1,853 @ 229.80p
Value: £4,258.19

Primorus Investments (PRIM)
Director name: Labrum,Rupert
Amount purchased: 150,000 @ 2.80p
Value: £4,200.00

Primorus Investments (PRIM)
Director name: Labrum,Rupert
Amount purchased: 150,000 @ 2.80p
Value: £4,200.00

Hostmore (MORE)
Director name: Welker ,Stephen
Amount purchased: 29,998 @ 13.26p
Value: £3,977.73

Primorus Investments (PRIM)
Director name: Labrum,Rupert
Amount purchased: 100,000 @ 3.09p
Value: £3,090.00

Primorus Investments (PRIM)
Director name: Labrum,Rupert
Amount purchased: 100,000 @ 3.05p
Value: £3,050.00

Primorus Investments (PRIM)
Director name: Labrum,Rupert
Amount purchased: 100,000 @ 3.04p
Value: £3,040.00

Hostmore (MORE)
Director name: Welker ,Stephen
Amount purchased: 19,597 @ 13.28p
Value: £2,602.48

Primorus Investments (PRIM)
Director name: Labrum,Rupert
Amount purchased: 50,000 @ 3.04p
Value: £1,520.00

Primorus Investments (PRIM)
Director name: Labrum,Rupert
Amount purchased: 50,000 @ 3.00p
Value: £1,500.00

Primorus Investments (PRIM)
Director name: Labrum,Rupert
Amount purchased: 50,000 @ 2.95p
Value: £1,475.00

Hostmore (MORE)
Director name: Welker ,Stephen
Amount purchased: 10,511 @ 13.00p
Value: £1,366.43

Mj Gleeson (GLE)
Director name: Thomson,James
Amount purchased: 54 @ 366.00p
Value: £197.64

Mj Gleeson (GLE)
Director name: Allanson ,Stefan
Amount purchased: 54 @ 366.00p
Value: £197.64

British American Tobacco (BATS)
Director name: Marroco,Tadeu
Amount purchased: 5 @ 3,419.33p
Value: £170.97

Mondi (MNDI)
Director name: Powell,Mike
Amount purchased: 11 @ 1,471.39p
Value: £161.85

Mondi (MNDI)
Director name: King,Andrew
Amount purchased: 11 @ 1,471.39p
Value: £161.85

Softcat (SCT)
Director name: Watt,Graeme
Amount purchased: 13 @ 1,222.00p
Value: £158.86

Metro Bank (MTRO)
Director name: Hopkinson,James
Amount purchased: 152 @ 98.50p
Value: £149.72

Softcat (SCT)
Director name: Charlton,Graham
Amount purchased: 12 @ 1,222.00p
Value: £146.64

Barr (a.g.) (BAG)
Director name: White,Roger Alexander
Amount purchased: 28 @ 520.00p
Value: £145.60

Barr (a.g.) (BAG)
Director name: Kemp,Jonathan David
Amount purchased: 28 @ 520.00p
Value: £145.60

Barr (a.g.) (BAG)
Director name: Lorimer,Stuart
Amount purchased: 28 @ 520.00p
Value: £145.60


Top Director Sells
Telecom Plus (TEP)
Director name: Wigoder,Charles
Amount sold: 2,058,495 @ 2,400.00p
Value: £49,403,880.00

Telecom Plus (TEP)
Director name: Wigoder,Charles
Amount sold: 500,000 @ 2,400.00p
Value: £12,000,000.00

Alfa Financial Software Holdings (ALFA)
Director name: Page,Andrew
Amount sold: 5,302,325 @ 159.18p
Value: £8,440,293.89

Alfa Financial Software Holdings (ALFA)
Director name: Denton,Andrew
Amount sold: 437,675 @ 159.18p
Value: £696,695.44

Telecom Plus (TEP)
Director name: Wigoder,Charles
Amount sold: 25,000 @ 2,400.00p
Value: £600,000.00

Renew Holdings (RNWH)
Director name: Liebenberg,Andries
Amount sold: 63,718 @ 701.00p
Value: £446,663.19

Renew Holdings (RNWH)
Director name: Liebenberg,Andries
Amount sold: 16,282 @ 693.00p
Value: £112,834.26