Director dealings: Hiscox director lowers stake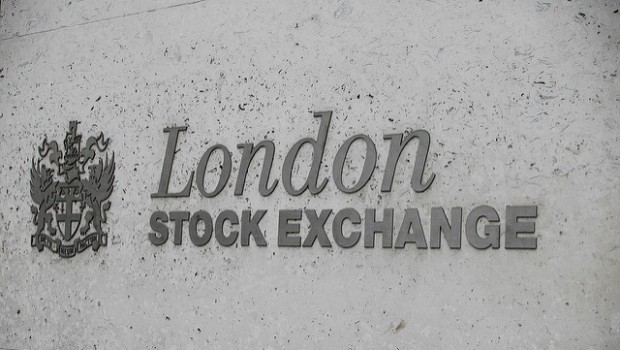 Bermuda-based insurer Hiscox revealed on Wednesday that chief underwriting officer Richard Watson had disposed of 10,000 ordinary shares in the FTSE 100 constituent.
Watson, who will stand down from Hiscox's board at the end of the year, sold the shares on Tuesday at an average price of 1,584.71p each, for a total value of £158,471.
Last week, analysts at Canaccord Genuity kept their 'sell' rating on Hiscox but upped their target price on the group from 1,580p to 1,600p after the firm's interim pre-tax profits came in slightly ahead of consensus.
The analysts noted that Hiscox's first-half results were "clearly better" than they had predicted ahead of the group's warning, but said the figure's still reflected "the mixed trading for the group".
As of 1630 BST, Hiscox shares had picked up 1.32% to 1,598p.
Top Director Buys
Jardine Matheson Holdings Ltd (singapore Reg) (JAR)
Director name: Witt,John R
Amount purchased: 100,000 @ $32.16
Value: $3,215,999.98

Superdry (SDRY)
Director name: Dunkerton,Julian
Amount purchased: 50,000 @ 398.00p
Value: £199,000.00

Ocado Group (OCDO)
Director name: Jensen,Luke
Amount purchased: 10,000 @ 1,153.30p
Value: £115,329.50

Audioboom Group (BOOM)
Director name: Smith,Steven
Amount purchased: 50,000 @ 201.00p
Value: £100,500.00

Workspace Group (WKP)
Director name: Kitchen,Daniel (Danny) John
Amount purchased: 6,105 @ 821.07p
Value: £50,126.57

First Property Group (FPO)
Director name: Habib,Ben
Amount purchased: 100,000 @ 41.68p
Value: £41,675.00

Lloyds Banking Group (LLOY)
Director name: Mackenzie OBE,Amanda
Amount purchased: 63,567 @ 50.34p
Value: £31,999.63

Tyman (TYMN)
Director name: Towers,Martin
Amount purchased: 10,000 @ 203.80p
Value: £20,380.00

Tyman (TYMN)
Director name: Towers,Martin
Amount purchased: 10,000 @ 203.53p
Value: £20,353.00

Creo Medical Group (CREO)
Director name: Spicer,Charles
Amount purchased: 14,220 @ 140.64p
Value: £19,999.01

Intu Properties (INTU)
Director name: Marsden,Susan
Amount purchased: 49,710 @ 40.02p
Value: £19,893.44

Audioboom Group (BOOM)
Director name: Tobin,Michael
Amount purchased: 9,594 @ 206.00p
Value: £19,763.64

Diurnal Group (DNL)
Director name: Whitaker,Martin
Amount purchased: 44,810 @ 37.10p
Value: £16,624.51

Easyjet (EZJ)
Director name: Findlay ,Andrew
Amount purchased: 1,279 @ 970.10p
Value: £12,407.58

Intu Properties (INTU)
Director name: Strachan,John
Amount purchased: 17,794 @ 38.00p
Value: £6,761.72

Diurnal Group (DNL)
Director name: Whitaker,Martin
Amount purchased: 15,104 @ 38.00p
Value: £5,739.52

Arc Minerals Limited Npv (di) (ARCM)
Director name: Welschinger,Rémy
Amount purchased: 100,000 @ 4.00p
Value: £4,000.00

Touchstone Exploration Inc Npv (di) (TXP)
Director name: Baay,Paul R.
Amount purchased: 14,352 @ $0.27
Value: $3,270.63

Touchstone Exploration Inc Npv (di) (TXP)
Director name: Shipka,James
Amount purchased: 11,111 @ $0.27
Value: $2,532.05

Rolls-royce Holdings (RR.)
Director name: Davis ,Ian
Amount purchased: 261 @ 757.00p
Value: £1,975.77

Rolls-royce Holdings (RR.)
Director name: Cairnie ,Ruth
Amount purchased: 256 @ 757.00p
Value: £1,937.92

Mortgage Advice Bureau (holdings) (MAB1)
Director name: Imlach,Nathan James McLean
Amount purchased: 251 @ 604.00p
Value: £1,516.04

Touchstone Exploration Inc Npv (di) (TXP)
Director name: Budau,Scott
Amount purchased: 5,556 @ $0.27
Value: $1,266.14

Rolls-royce Holdings (RR.)
Director name: Yang,Lee Hsien
Amount purchased: 130 @ 757.00p
Value: £984.10

Intu Properties (INTU)
Director name: Whittaker ,John
Amount purchased: 2,125 @ 39.40p
Value: £837.25

Intu Properties (INTU)
Director name: Whittaker ,John
Amount purchased: 2,125 @ 39.40p
Value: £837.25

Judges Scientific (JDG)
Director name: Cicurel,David
Amount purchased: 10 @ 3,482.00p
Value: £348.20

Judges Scientific (JDG)
Director name: Ormsby,Bradley Leonard
Amount purchased: 8 @ 3,482.00p
Value: £278.56

Judges Scientific (JDG)
Director name: Lavelle,Mark
Amount purchased: 8 @ 3,482.00p
Value: £278.56

Nexus Infrastructure (NEXS)
Director name: Martin,Alan
Amount purchased: 180 @ 111.90p
Value: £201.42

Nexus Infrastructure (NEXS)
Director name: Sweeney,Charles
Amount purchased: 179 @ 111.90p
Value: £200.30

Avon Rubber (AVON)
Director name: Keveth,Nick
Amount purchased: 11 @ 1,368.90p
Value: £150.58

Avon Rubber (AVON)
Director name: Ingrey-Counter,Miles
Amount purchased: 11 @ 1,368.90p
Value: £150.58

Marshalls (MSLH)
Director name: Coffey,Martyn
Amount purchased: 24 @ 607.80p
Value: £145.87

Marshalls (MSLH)
Director name: Clarke,Jack
Amount purchased: 24 @ 607.80p
Value: £145.87


Top Director Sells
Hiscox Limited (di) (HSX)
Director name: Watson,Richard
Amount sold: 10,000 @ 1,584.71p
Value: £158,471.00

Diurnal Group (DNL)
Director name: Whitaker,Martin
Amount sold: 44,810 @ 37.00p
Value: £16,579.70