Director dealings: Hikma non-exec invests, LSE Group share buyback rolls on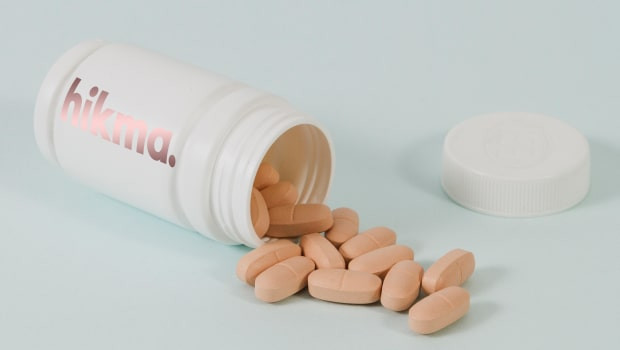 Hikma Pharmaceuticals was among those on the list of director buys on Thursday, after a non-executive director added almost £27k worth of shares to his holding.
The FTSE 250 company said Douglas Hurt picked up 1,500 shares on 6 June, in a single transaction on the London Stock Exchange.
Hurt paid 1,820p for each share, valuing the investment at a total of £27,300.
On the selling side of things was London Stock Exchange Group, as its share repurchase programme rolled on.
The exchange operator said York Holdings II sold another 2,470 shares back to the company on 7 June, at a price of 8,754.88p apiece.
York Holdings II was described by LSE Group as being "closely associated with" Martin Brand, who is a director of both entities.
It is understood York Holdings II is part of the complex ownership structure that holds Thomson Reuters and Blackstone's shares in LSE Group, established when the latter completed the acquisition of Refinitiv.
At 1415 BST, shares in Hikma Pharmaceuticals were up 1.3% at 1,837p, while those in London Stock Exchange Group were down 0.37% at 8,710p.
Reporting by Josh White for Sharecast.com.
Top Director Buys
Hikma Pharmaceuticals (HIK)
Director name: Hurt,Douglas
Amount purchased: 1,500 @ 1,820.00p
Value: �27,300.00

M Winkworth (WINK)
Director name: Agace,Dominic
Amount purchased: 16,700 @ 160.26p
Value: �26,763.42

Impax Asset Management Group (IPX)
Director name: Simm,Ian
Amount purchased: 2,580 @ 619.50p
Value: �15,983.10

Impax Asset Management Group (IPX)
Director name: Simm,Ian
Amount purchased: 1,861 @ 646.50p
Value: �12,031.37

Strip Tinning Holdings (STG)
Director name: Barton,Richard
Amount purchased: 25,500 @ 39.00p
Value: �9,945.00

Strip Tinning Holdings (STG)
Director name: Taylor,Matthew
Amount purchased: 25,000 @ 39.00p
Value: �9,750.00

Strip Tinning Holdings (STG)
Director name: Robson,Adam
Amount purchased: 12,500 @ 39.00p
Value: �4,875.00

Strip Tinning Holdings (STG)
Director name: Van,Adam Le
Amount purchased: 9,300 @ 39.00p
Value: �3,627.00

Vertu Motors (VTU)
Director name: Forrester,Robert
Amount purchased: 2,943 @ 61.00p
Value: �1,795.23

Vertu Motors (VTU)
Director name: Crane,David
Amount purchased: 2,943 @ 61.00p
Value: �1,795.23

Vertu Motors (VTU)
Director name: Anderson,Karen
Amount purchased: 2,943 @ 61.00p
Value: �1,795.23

Strip Tinning Holdings (STG)
Director name: George ,Paul
Amount purchased: 2,946 @ 39.00p
Value: �1,148.94

British American Tobacco (BATS)
Director name: Marroco,Tadeu
Amount purchased: 6 @ 2,622.97p
Value: �157.38

Softcat (SCT)
Director name: Charlton,Graham
Amount purchased: 11 @ 1,376.00p
Value: �151.36

Softcat (SCT)
Director name: Watt,Graeme
Amount purchased: 11 @ 1,376.00p
Value: �151.36

Barr (a.g.) (BAG)
Director name: Lorimer,Stuart
Amount purchased: 29 @ 517.00p
Value: �149.93

Barr (a.g.) (BAG)
Director name: Kemp,Jonathan David
Amount purchased: 29 @ 517.00p
Value: �149.93

Barr (a.g.) (BAG)
Director name: White,Roger Alexander
Amount purchased: 29 @ 517.00p
Value: �149.93

Moneysupermarket.com Group (MONY)
Director name: Duffy,Peter
Amount purchased: 57 @ 261.90p
Value: �149.28

British American Tobacco (BATS)
Director name: Iqbal,Javed
Amount purchased: 5 @ 2,622.97p
Value: �131.15

Barr (a.g.) (BAG)
Director name: Kemp,Jonathan David
Amount purchased: 15 @ n/a
Value: n/a

Barr (a.g.) (BAG)
Director name: White,Roger Alexander
Amount purchased: 14 @ n/a
Value: n/a

Barr (a.g.) (BAG)
Director name: Lorimer,Stuart
Amount purchased: 14 @ n/a
Value: n/a


Top Director Sells
Thungela Resources Limited Npv (di) (TGA)
Director name: Ndlovu,July
Amount sold: 202,424 @ R130.50
Value: R1,178,674.42

Thungela Resources Limited Npv (di) (TGA)
Director name: Frederick,Gideon
Amount sold: 101,212 @ R130.50
Value: R589,337.21

London Stock Exchange Group (LSEG)
Director name: Brand,Martin
Amount sold: 2,470 @ 8,754.88p
Value: �216,245.53

Impax Asset Management Group (IPX)
Director name: Simm,Ian
Amount sold: 2,583 @ 619.50p
Value: �16,001.69

Impax Asset Management Group (IPX)
Director name: Simm,Ian
Amount sold: 1,864 @ 646.50p
Value: �12,050.76