Director dealings: Highland Gold execs lower stakes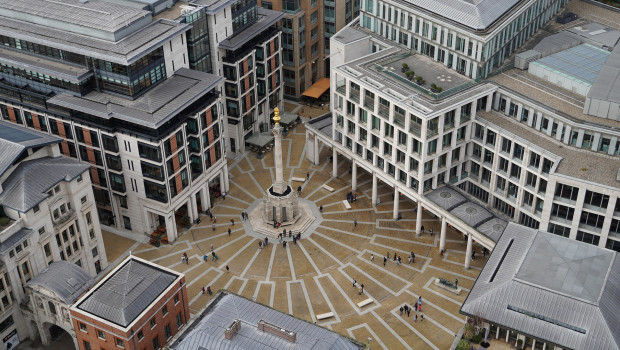 Highland Gold chairman Eugene Shvidler and former chief executive Valery Oyf both significantly lowered their stakes in the AIM-listed gold miner on Friday.
Shvidler, who took over as chairman back in 2015, sold 3.86m ordinary Highland shares at 164.10p each, for a total of £6.33m, while Oyf let go of 1.93m shares for a total of £3.17m.
Highland announced the results of an updated audit of mineral resources and ore reserves at the Mnogovershinnoye (MNV) mine on in January, which was conducted by Micon International and took into account data from near-mine exploration conducted in 2017, as well as updated mining parameters.
The AIM-traded firm said the new ore reserve estimate supported the extension of MNV's life-of-mine to the year 2029, compared to the previous forecast of 2022.
Additionally, a "significant increase" in mineral resources created the potential to add "substantially more" reserves in the future.
Gold contained in ore reserves at proven and probable levels as at 1 January 2018 increased to 771,569 ounces, from the estimate of 452,866 ounces published last year.
The reserve grade was lowered from 5.5 g/t to 2.7 g/t, which the board said reflected lower cut-off grades and an increase in ore volume from 2.7 million tonnes to 9.1 million tonnes.
As of 1630 GMT, Highland shares had dipped 1.27% to 163.10p.
Top Director Buys
Tui Ag Reg Shs (di) (TUI)
Director name: Joussen,Friedrich
Amount purchased: 100,000 @ 933.82p
Value: £933,819.96

Tui Ag Reg Shs (di) (TUI)
Director name: Joussen,Friedrich
Amount purchased: 100,000 @ 933.82p
Value: £933,819.96

Oxford Biodynamics (OBD)
Director name: Diggle,Stephen Charles
Amount purchased: 17,000 @ 168.50p
Value: £28,645.00

Greene King (GNK)
Director name: Smothers,Richard
Amount purchased: 4,000 @ 599.17p
Value: £23,966.80

Echo Energy (ECHO)
Director name: Hull,Martin
Amount purchased: 500,000 @ 4.20p
Value: £21,000.00

Supermarket Income Reit (SUPR)
Director name: Hewson,Andrew Nicholas
Amount purchased: 20,000 @ 103.80p
Value: £20,760.00

City Of London Inv Trust (CTY)
Director name: Holmes,Robert Edward (Ted)
Amount purchased: 5,000 @ 403.00p
Value: £20,150.00

Oxford Biodynamics (OBD)
Director name: Diggle,Stephen Charles
Amount purchased: 5,000 @ 168.00p
Value: £8,400.00

Echo Energy (ECHO)
Director name: Hull,Martin
Amount purchased: 100,000 @ 4.24p
Value: £4,239.00

Saga (SAGA)
Director name: Batchelor,Lance
Amount purchased: 131 @ 114.30p
Value: £149.73


Top Director Sells
Highland Gold Mining Ltd. (HGM)
Director name: Shvidler,Eugene
Amount sold: 3,861,169 @ 164.10p
Value: £6,336,178.45

Highland Gold Mining Ltd. (HGM)
Director name: Oyf,Valery
Amount sold: 1,932,033 @ 164.10p
Value: £3,170,466.22