Director dealings: Henry Boot CEO makes share purchase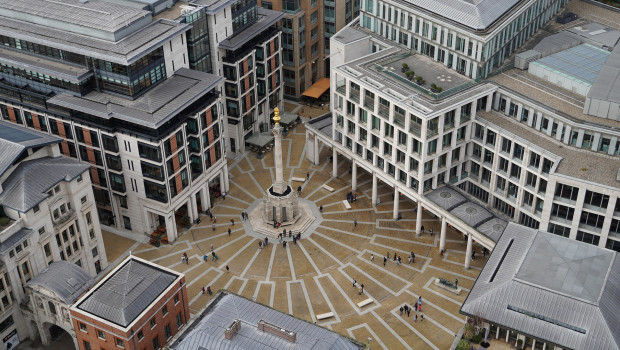 Henry Boot revealed on Thursday that chief executive Timothy Roberts had acquired 65,000 ordinary shares in the London-listed real estate group.
Roberts, who took over as CEO back in January, purchased the shares on Tuesday at an average price of 235.0p each, for a total value of £152,749.99.
Henry Boot's CEO then transferred 31,000 ordinary shares into his personal ISA account, 12,000 into his spouse's ISA account and 11,000 into the ISA's of his two children.
Back in January, Henry Boot reported "good" strategic progress for 2019 against what it described as an uncertain political and economic background, reporting that it added to its future opportunity pipeline and invested further in its workforce during the period.
As of 1635 BST, Henry Boot shares were up 2.13% at 240p.
Top Director Buys
Henry Boot (BOOT)
Director name: Roberts,Timothy Andrew
Amount purchased: 65,000 @ 235.00p
Value: £152,749.99

Morgan Sindall Group (MGNS)
Director name: Lowden,David S
Amount purchased: 4,000 @ 1,243.86p
Value: £49,754.32

Merchants Trust (MRCH)
Director name: Clark,Colin
Amount purchased: 5,000 @ 369.65p
Value: £18,482.50

Melrose Industries (MRO)
Director name: Twyning,Charlotte
Amount purchased: 14,000 @ 101.77p
Value: £14,247.80

Reckitt Benckiser Group (RB.)
Director name: Stock ,Elane
Amount purchased: 185 @ 6,874.00p
Value: £12,716.90

Reckitt Benckiser Group (RB.)
Director name: Bonfield,Andrew R J
Amount purchased: 177 @ 6,884.00p
Value: £12,184.68

Reckitt Benckiser Group (RB.)
Director name: Harris,Mary
Amount purchased: 174 @ 6,884.00p
Value: £11,978.16

Reckitt Benckiser Group (RB.)
Director name: Kirby,Pamela
Amount purchased: 172 @ 6,884.00p
Value: £11,840.48

Reckitt Benckiser Group (RB.)
Director name: Durante,Nicandro
Amount purchased: 165 @ 6,884.00p
Value: £11,358.60

Rockhopper Exploration (RKH)
Director name: MacDonald,Stewart
Amount purchased: 2,308 @ 6.50p
Value: £150.02

Rockhopper Exploration (RKH)
Director name: Moody,Samuel John
Amount purchased: 2,308 @ 6.50p
Value: £150.02


Top Director Sells
Vitec Group (VTC)
Director name: Bird,Stephen
Amount sold: 30,418 @ 684.00p
Value: £208,059.12

Vitec Group (VTC)
Director name: Green,Martin
Amount sold: 17,944 @ 684.00p
Value: £122,736.96

Phoenix Group Holdings (PHNX)
Director name: Thakrar,Rakesh
Amount sold: 8,871 @ 634.60p
Value: £56,295.37

Phoenix Group Holdings (PHNX)
Director name: Thakrar,Rakesh
Amount sold: 4,035 @ 673.66p
Value: £27,182.18