Director dealings: Harworth company secretary makes share purchase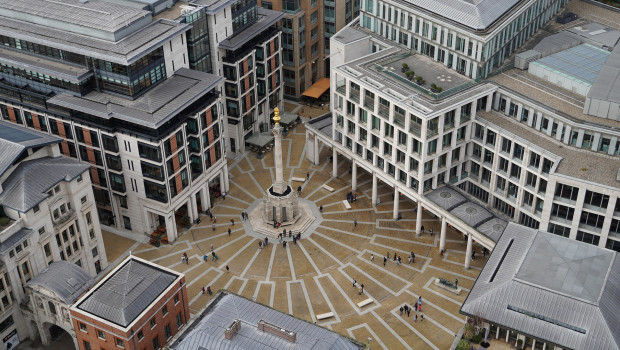 Harworth Group revealed on Tuesday that company secretary Chris Birch had acquired 10,886 ordinary shares in the London-listed land and property regeneration company.
Birch, who took over the role of company secretary in June 2016, purchased the shares at an average price of 91.20p each, for a total value of £9,928.03.
Back in July, Harworth Group appointed Lynda Shillaw to succeed Owen Michaelson as its chief executive officer, with her appointment set to take effect on 1 November.
As of 1625 GMT, Harworth shares were up 0.87% at 92.80p.
Top Director Buys
Dairy Farm International Holdings Ltd. (singapore) (DFI)
Director name: Constantine,Clem
Amount purchased: 100,000 @ $3.79
Value: $378,710.01

Ariana Resources (AAU)
Director name: Villiers,Michael de
Amount purchased: 425,000 @ 5.86p
Value: £24,905.00

Brave Bison Group (BBSN)
Director name: Green,Oliver
Amount purchased: 1,100,000 @ 1.50p
Value: £16,500.00

Harworth Group (HWG)
Director name: Birch,Chris
Amount purchased: 10,886 @ 91.20p
Value: £9,928.03

Ariana Resources (AAU)
Director name: Sener,Kerim
Amount purchased: 91,703 @ 5.80p
Value: £5,318.77

Ariana Resources (AAU)
Director name: Villiers,Michael de
Amount purchased: 75,000 @ 5.86p
Value: £4,395.00

B.p. Marsh & Partners (BPM)
Director name: Topping ,Daniel
Amount purchased: 802 @ 258.25p
Value: £2,071.16

C&c Group (CCR)
Director name: McMahon,Patrick
Amount purchased: 59 @ 222.00p
Value: £130.98

C&c Group (CCR)
Director name: McMahon,Patrick
Amount purchased: 73 @ 176.00p
Value: £128.48

C&c Group (CCR)
Director name: McMahon,Patrick
Amount purchased: 57 @ 225.00p
Value: £128.25

Spirent Communications (SPT)
Director name: Bell,Paula
Amount purchased: 43 @ 294.00p
Value: £126.42


Top Director Sells
Ariana Resources (AAU)
Director name: Sener,Kerim
Amount sold: 5,000,000 @ 5.90p
Value: £295,000.00

Ariana Resources (AAU)
Director name: Sener,Kerim
Amount sold: 2,370,652 @ 5.75p
Value: £136,312.49

Ariana Resources (AAU)
Director name: Sener,Kerim
Amount sold: 1,538,216 @ 5.75p
Value: £88,447.42

Ariana Resources (AAU)
Director name: Villiers,Michael de
Amount sold: 500,858 @ 5.61p
Value: £28,098.13

Brave Bison Group (BBSN)
Director name: Green,Oliver
Amount sold: 1,100,000 @ 1.50p
Value: £16,500.00

Amur Minerals Corporation Npv (AMC)
Director name: Habib,Adam
Amount sold: 231,869 @ 2.20p
Value: £5,101.12

Ricardo (RCDO)
Director name: Ryan,Patricia
Amount sold: 893 @ 372.00p
Value: £3,321.96