Director dealings: Harwood Capital sells off Ten Entertainment shares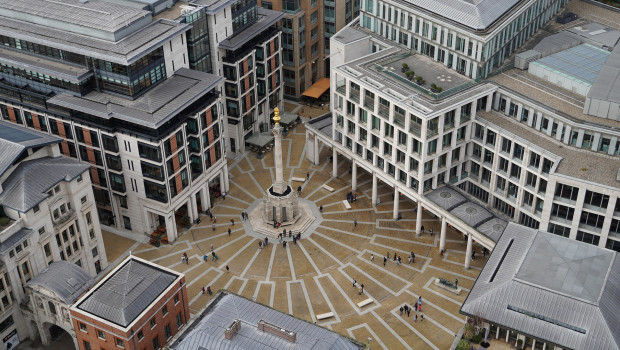 Ten Entertainment Group revealed on Thursday that non-executive director Christopher Mills had sold one million ordinary shares in the firm via his interest in Harwood Capital.
Harwood Capital, of which Mills is a director and chief investment officer, disposed of the shares on Tuesday at an average price of 260p each for a total value of £2.59m.
Back in September, Ten reported a 9.6% improvement in total sales in its first-half results to £41.4m, with its like-for-like sales growth rising to 7.4% from 3.1% year-on-year.
Reported profit after tax grew by 22.1% to £4.7m, with earnings per share rising at the same rate to 7.19p.
As of 1625 GMT, Ten shares were down 0.78% at 255p.
Top Director Buys
Morgan Sindall Group (MGNS)
Director name: Morgan,John Christopher
Amount purchased: 106,364 @ 555.00p
Value: £590,320.22

Keller Group (KLR)
Director name: Raju ,Venu
Amount purchased: 50,000 @ 613.42p
Value: £306,711.01

Anglo Pacific Group (APF)
Director name: Dacomb,Graeme
Amount purchased: 10,000 @ 192.00p
Value: £19,200.00

Anglo Pacific Group (APF)
Director name: Flynn,Kevin
Amount purchased: 6,250 @ 184.00p
Value: £11,500.00

Anglo Pacific Group (APF)
Director name: Flynn,Kevin
Amount purchased: 3,883 @ 184.77p
Value: £7,174.62

Anglo Pacific Group (APF)
Director name: Flynn,Kevin
Amount purchased: 2,330 @ 184.51p
Value: £4,299.08

Ades International Holding (di) (ADES)
Director name: Farouk ,Mohamed
Amount purchased: 150 @ $12.76
Value: $1,914.00

Rotork (ROR)
Director name: Davis,Jonathan
Amount purchased: 453 @ 317.00p
Value: £1,436.01

Ades International Holding (di) (ADES)
Director name: Farouk ,Mohamed
Amount purchased: 100 @ $12.80
Value: $1,280.00

Ades International Holding (di) (ADES)
Director name: Farouk ,Mohamed
Amount purchased: 100 @ $12.80
Value: $1,280.00

Murray International Trust (MYI)
Director name: Hardie,David
Amount purchased: 85 @ 1,211.85p
Value: £1,030.07

Murray International Trust (MYI)
Director name: Hardie,David
Amount purchased: 52 @ 1,211.85p
Value: £630.16

Rockrose Energy (RRE)
Director name: Slape,Richard
Amount purchased: 25 @ 1,748.33p
Value: £437.08

Rockrose Energy (RRE)
Director name: Benmore,Richard
Amount purchased: 25 @ 1,748.33p
Value: £437.08

Rockrose Energy (RRE)
Director name: Morrow,John
Amount purchased: 25 @ 1,748.33p
Value: £437.08

Rockrose Energy (RRE)
Director name: Austin,Andrew
Amount purchased: 25 @ 1,748.33p
Value: £437.08

Rockrose Energy (RRE)
Director name: Mann,Peter
Amount purchased: 25 @ 1,748.33p
Value: £437.08

Johnson Matthey (JMAT)
Director name: Farrant,Simon
Amount purchased: 12 @ 3,200.00p
Value: £384.00

Johnson Matthey (JMAT)
Director name: Manz,Anna
Amount purchased: 12 @ 3,200.00p
Value: £384.00

Johnson Matthey (JMAT)
Director name: MacLeod,Robert
Amount purchased: 12 @ 3,200.00p
Value: £384.00

Johnson Matthey (JMAT)
Director name: Walker,John
Amount purchased: 9 @ 3,200.00p
Value: £288.00

Anglo Pacific Group (APF)
Director name: Flynn,Kevin
Amount purchased: 120 @ 183.88p
Value: £220.66

Homeserve (HSV)
Director name: Rusin,Tom
Amount purchased: 13 @ 1,243.00p
Value: £161.59

Homeserve (HSV)
Director name: Bower,David
Amount purchased: 12 @ 1,243.00p
Value: £149.16

Homeserve (HSV)
Director name: Harpin,Richard
Amount purchased: 12 @ 1,243.00p
Value: £149.16

Pennon Group (PNN)
Director name: Loughlin,Christopher
Amount purchased: 16 @ 927.00p
Value: £148.32

Pennon Group (PNN)
Director name: Davy ,Susan
Amount purchased: 13 @ 927.00p
Value: £120.51

Anglo Pacific Group (APF)
Director name: Flynn,Kevin
Amount purchased: 20 @ 184.43p
Value: £36.89


Top Director Sells
Ten Entertainment Group (TEG)
Director name: Mills,Christopher H B
Amount sold: 1,000,000 @ 260.00p
Value: £2,599,999.90

Morgan Sindall Group (MGNS)
Director name: Morgan,John Christopher
Amount sold: 106,364 @ 1,364.00p
Value: £1,450,805.00

Anglo Pacific Group (APF)
Director name: Flynn,Kevin
Amount sold: 6,213 @ 184.00p
Value: £11,431.92