Director dealings: Hargreaves director ups stake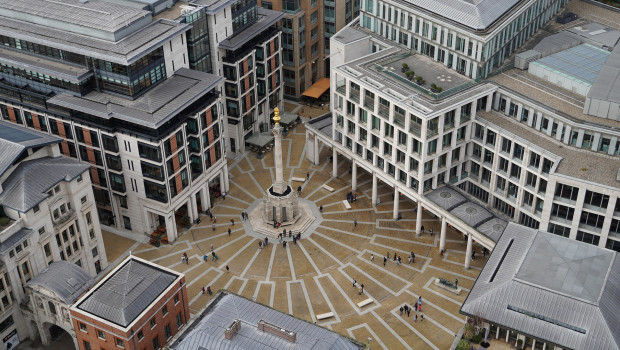 Hargreaves Services revealed on Wednesday that non-executive director Chris Jones had acquired 24,073 ordinary shares in the AIM-listed services group.
Jones, who joined Hargreaves' board in April 2020, purchased the shares at an average price of 270.0p each, for a total value of £64,997.10.
Earlier in the day, Hargreaves said that as expected, revenue and underlying profit before tax in its first half were both lower year-on-year, primarily due to the phasing of works on the HS2 project within its specialist earthworks business.
As of 1655 GMT, Hargreaves shares were up 0.75% at 270.0p.
Top Director Buys
Hargreaves Services (HSP)
Director name: Jones,Christopher
Amount purchased: 24,073 @ 270.00p
Value: £64,997.10

U And I Group (UAI)
Director name: Upton,Richard
Amount purchased: 37,822 @ 75.21p
Value: £28,444.72

U And I Group (UAI)
Director name: Upton,Richard
Amount purchased: 19,178 @ 77.00p
Value: £14,767.06

U And I Group (UAI)
Director name: Upton,Richard
Amount purchased: 15,000 @ 74.00p
Value: £11,100.00

Marwyn Value Investors Limited (MVI)
Director name: Rioda,Peter
Amount purchased: 10,000 @ 107.20p
Value: £10,720.00

Ediston Property Investment Company (EPIC)
Director name: Moss,Imogen
Amount purchased: 14,710 @ 67.98p
Value: £9,999.84

Walker Crips Group (WCW)
Director name: Min,Lim Hua
Amount purchased: 30,030 @ 26.50p
Value: £7,957.95

Yamana Gold Inc. Npv (cdi) (AUY)
Director name: Marrone,Peter
Amount purchased: 90,238 @ n/a
Value: n/a


Top Director Sells
Softcat (SCT)
Director name: Hellawell,Martin
Amount sold: 450,000 @ 1,520.00p
Value: £6,839,999.91

Softcat (SCT)
Director name: Hellawell,Martin
Amount sold: 324,000 @ 1,520.00p
Value: £4,924,799.94

Softcat (SCT)
Director name: Hellawell,Martin
Amount sold: 226,000 @ 1,520.00p
Value: £3,435,199.96

Softcat (SCT)
Director name: Hellawell,Martin
Amount sold: 111,000 @ 1,526.00p
Value: £1,693,860.03