Director dealings: Harbour Energy executive makes share purchase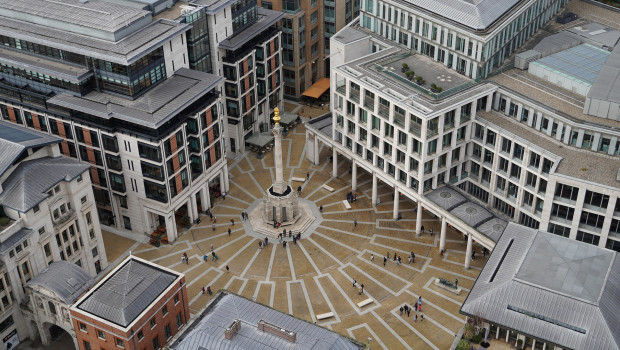 Harbour Energy revealed on Friday that president Phil Kirk had acquired 100,000 ordinary shares in the London-listed listed oil and gas firm.
Kirk, the founder and former CEO of Chrysaor, purchased the shares on Thursday at an average price of 327.76p each, for a total value of £327,757.
Following the transaction, Kirk holds a direct interest in 13.21m ordinary shares in the company, representing 1.43% of Harbour's issued share capital.
As of 1620 BST, Harbour shares were down 0.94% at 326.0p.
Top Director Buys
Harbour Energy (HBR)
Director name: Kirk,Phil
Amount purchased: 100,000 @ 327.76p
Value: £327,757.00

Scancell Holdings (SCLP)
Director name: Diggle ,Martin
Amount purchased: 200,000 @ 19.50p
Value: £39,000.00

Zenith Energy Ltd.com Shs Npv (di) (ZEN)
Director name: Cattaneo,Andrea
Amount purchased: 1,954,397 @ kr0.15
Value: kr24,108.58

Sabre Insurance Group (SBRE)
Director name: Carter,Geoffrey Richard
Amount purchased: 10,000 @ 234.47p
Value: £23,447.00

Biome Technologies (BIOM)
Director name: Standen,John
Amount purchased: 5,980 @ 370.25p
Value: £22,140.95

Biome Technologies (BIOM)
Director name: Standen,John
Amount purchased: 5,980 @ 370.25p
Value: £22,140.95

Sabre Insurance Group (SBRE)
Director name: Barton,Catherine Elizabeth
Amount purchased: 8,499 @ 234.00p
Value: £19,887.66

Centralnic Group (CNIC)
Director name: Royde ,Max
Amount purchased: 9,485 @ 95.71p
Value: £9,077.71

Uls Technology (ULS)
Director name: Scott,Oliver Rupert Andrew
Amount purchased: 12,000 @ 74.00p
Value: £8,880.00

Centralnic Group (CNIC)
Director name: Royde ,Max
Amount purchased: 5,000 @ 96.40p
Value: £4,820.00

Uls Technology (ULS)
Director name: Scott,Oliver Rupert Andrew
Amount purchased: 5,000 @ 74.12p
Value: £3,706.00

Centralnic Group (CNIC)
Director name: Royde ,Max
Amount purchased: 3,000 @ 96.00p
Value: £2,880.00

Mortgage Advice Bureau (holdings) (MAB1)
Director name: Imlach,Nathan James McLean
Amount purchased: 121 @ 1,315.00p
Value: £1,591.15


Top Director Sells
Gb Group (GBG)
Director name: Clark,Chris
Amount sold: 202,244 @ 850.00p
Value: £1,719,074.00

Gb Group (GBG)
Director name: Clark,Chris
Amount sold: 94,746 @ 850.00p
Value: £805,341.00

Gb Group (GBG)
Director name: Brown,Nick
Amount sold: 50,787 @ 850.00p
Value: £431,689.50

Biome Technologies (BIOM)
Director name: Standen,John
Amount sold: 5,980 @ 370.00p
Value: £22,126.00

Biome Technologies (BIOM)
Director name: Standen,John
Amount sold: 5,980 @ 370.00p
Value: £22,126.00