Director dealings: Hansa chair increases shareholding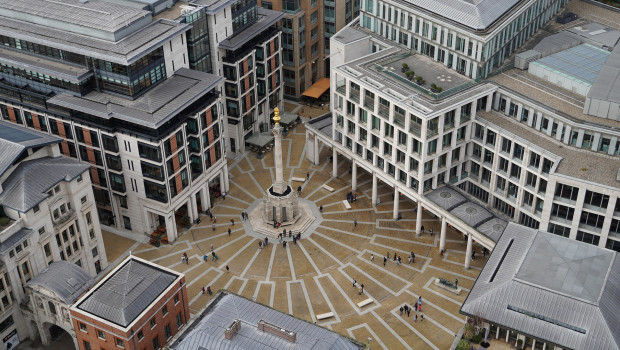 Hansa Investment Company revealed on Thursday that chairman William Salomon had acquired 40,000 ordinary shares in the London-listed trust.
Salomon, who has served on the board of a number of investment and trading companies, purchased the shares on Wednesday at an average price of 132.50p each, for a total value of £53,000.
The firm's chair and senior partner had already purchased more than 220,000 ordinary shares in 2020.
As of 1640 BST, Hansa shares were flat on 133p.
Top Director Buys
Hansa Investment Company Limited (di) (HAN)
Director name: Salomon,William
Amount purchased: 40,000 @ 132.50p
Value: £53,000.00

Ruffer Investment Company Ltd Red Ptg Pref Shares (RICA)
Director name: Staples,David
Amount purchased: 18,000 @ 219.00p
Value: £39,420.00

Hill & Smith Holdings (HILS)
Director name: Giddins,Alan
Amount purchased: 3,130 @ 942.00p
Value: £29,484.60

Hostelworld Group (HSW)
Director name: Cawley,Michael
Amount purchased: 45,000 @ 54.50p
Value: £24,525.00

Liontrust Asset Management (LIO)
Director name: Ions,John Stephen
Amount purchased: 2,225 @ 889.00p
Value: £19,780.25

Kape Technologies (KAPE)
Director name: Elgie,Donald (Don)
Amount purchased: 10,500 @ 178.75p
Value: £18,768.75

Hostelworld Group (HSW)
Director name: Shepherd,Carl
Amount purchased: 20,000 @ $0.69
Value: $10,781.26

Hwsi Realisation Fund Limited Npv (HWSL)
Director name: Falla,John
Amount purchased: 22,537 @ 46.96p
Value: £10,583.38

European Assets Trust (EAT)
Director name: Perry CBE,John (Jack)
Amount purchased: 12,917 @ 77.03p
Value: £9,950.16

Hwsi Realisation Fund Limited Npv (HWSL)
Director name: Falla,John
Amount purchased: 20,000 @ 45.93p
Value: £9,185.60

Synectics (SNX)
Director name: Webb ,Paul
Amount purchased: 760 @ 1,185.00p
Value: £9,006.00

Royal Bank Of Scotland Group (RBS)
Director name: Murray,Katie
Amount purchased: 127 @ 118.40p
Value: £150.37

Centrica (CNA)
Director name: Hookway,Richard
Amount purchased: 399 @ 37.66p
Value: £150.26


Top Director Sells
Quilter (QLT)
Director name: Feeney,Paul
Amount sold: 157,466 @ 112.38p
Value: £176,963.13

Standard Life Aberdeen (SLA)
Director name: Skeoch,Keith
Amount sold: 65,589 @ 227.30p
Value: £149,083.80

Quilter (QLT)
Director name: Feeney,Paul
Amount sold: 71,859 @ 112.38p
Value: £80,756.44

Ferguson (FERG)
Director name: Powell,Mike
Amount sold: 1,151 @ 4,854.56p
Value: £55,875.99

Quilter (QLT)
Director name: Satchel,Mark
Amount sold: 36,333 @ 112.38p
Value: £40,831.68

Enquest (ENQ)
Director name: Swinney,Jonathan
Amount sold: 421,865 @ 7.80p
Value: £32,905.47

Quilter (QLT)
Director name: Satchel,Mark
Amount sold: 24,800 @ 112.38p
Value: £27,870.69

Quilter (QLT)
Director name: Satchel,Mark
Amount sold: 24,448 @ 112.38p
Value: £27,475.10

Liontrust Asset Management (LIO)
Director name: Ions,John Stephen
Amount sold: 2,225 @ 889.00p
Value: £19,780.25

Liontrust Asset Management (LIO)
Director name: Ions,John Stephen
Amount sold: 2,225 @ 889.00p
Value: £19,780.25