Director dealings: Halfords CEO makes share sale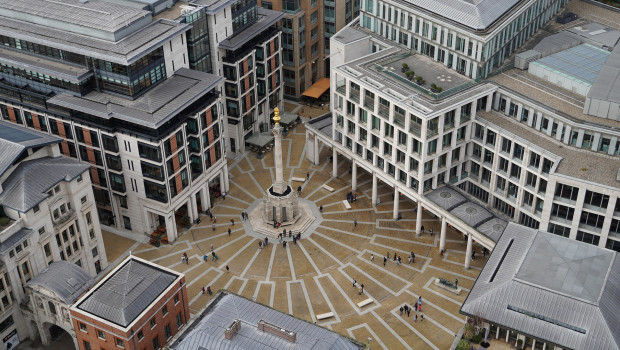 Halfords Group revealed on Thursday that chief executive Graham Stapleton had disposed of 185,872 ordinary shares in the London-listed retailer.
Stapleton, who took over as CEO back in January 2018, sold the shares on Wednesday at an average price of 295.50p each, for a total value of £549,251.75.
Halfords highlighted that the shares were received in satisfaction of an award made as compensation for awards forfeited when Stapleton left his previous role at Dixons Carphone.
As of 1630 GMT, Halfords shares were down 1.11% at 292.22p.
Top Director Buys
Jubilee Metals Group (JLP)
Director name: Bird,Colin
Amount purchased: 14,760,730 @ 3.30p
Value: £487,104.09

Shanta Gold Ltd. (SHG)
Director name: Zurrin,Eric
Amount purchased: 1,915,663 @ 13.28p
Value: £254,400.04

Shanta Gold Ltd. (SHG)
Director name: Leslie,Luke
Amount purchased: 1,596,386 @ 13.28p
Value: £212,000.06

Jubilee Metals Group (JLP)
Director name: Coetzer,Leon
Amount purchased: 4,393,736 @ 3.20p
Value: £140,599.56

Ariana Resources (AAU)
Director name: Villiers,Michael de
Amount purchased: 900,000 @ 5.07p
Value: £45,630.00

Ariana Resources (AAU)
Director name: Villiers,Michael de
Amount purchased: 297,000 @ 4.95p
Value: £14,701.50

Rotala (ROL)
Director name: Spooner,Graham
Amount purchased: 50,000 @ 25.00p
Value: £12,500.00

Homeserve (HSV)
Director name: Grémillon,Olivier
Amount purchased: 1,100 @ 1,087.00p
Value: £11,957.00

Audioboom Group (BOOM)
Director name: Tobin,Michael
Amount purchased: 4,013 @ 295.00p
Value: £11,838.35

Vietnam Holding Ltd (VNH)
Director name: Hurst ,Sean
Amount purchased: 1,000 @ 204.00p
Value: £2,040.00

Oxford Technology Vct (OXT)
Director name: Starling,Alex
Amount purchased: 5,500 @ 36.00p
Value: £1,980.00

Wetherspoon (j.d.) (JDW)
Director name: Cacioppo,Su
Amount purchased: 14 @ 1,128.46p
Value: £157.98

Wetherspoon (j.d.) (JDW)
Director name: Whitley ,Ben
Amount purchased: 13 @ 1,128.46p
Value: £146.70

Wetherspoon (j.d.) (JDW)
Director name: Hutson,John
Amount purchased: 13 @ 1,128.46p
Value: £146.70


Top Director Sells
Jubilee Metals Group (JLP)
Director name: Bird,Colin
Amount sold: 26,308,284 @ 13.00p
Value: £3,420,076.79

Jubilee Metals Group (JLP)
Director name: Coetzer,Leon
Amount sold: 4,393,736 @ 13.00p
Value: £571,185.66

Halfords Group (HFD)
Director name: Stapleton,Graham
Amount sold: 185,872 @ 295.50p
Value: £549,251.75

Tremor International Ltd (di) (TRMR)
Director name: Carmi ,Yaniv
Amount sold: 61,317 @ 500.00p
Value: £306,585.00

Ariana Resources (AAU)
Director name: Villiers,Michael de
Amount sold: 1,000,000 @ 4.90p
Value: £49,000.00