Director dealings: GVC Holdings CEO ups stake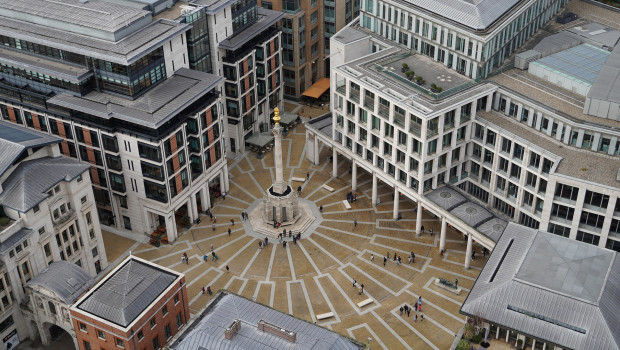 Gaming firm GVC Holdings revealed on Thursday that chief executive Kenneth Alexander had acquired 833,334 ordinary shares in the FTSE 250-listed group.
Alexander, who has been the Isle of Man-based gambling company's chief executive since 2007, bought the shares between Tuesday and Wednesday at an average price of 588.17p each, for a total value of £4.9m.
Discussing the purchase, Alexander said: "The purchase of £5m worth of shares demonstrates my conviction that GVC's strategy and long-term outlook will provide shareholders with strong returns, as supported by the continued positive momentum in the results we announced last week.
"I am confident in the regulatory outlook in Germany and the UK, and in the group's opportunity to take a leading position in the US market. I remain totally committed to GVC for the long-term."
Following the purchase, Alexander held a total of 1.5m ordinary GVC shares.
As of 1635 BST, GVC shares had climbed 6.88% to 612p.
Top Director Buys
Gvc Holdings (GVC)
Director name: Alexander,Kenneth Jack
Amount purchased: 833,334 @ 588.17p
Value: £4,901,420.62

Gvc Holdings (GVC)
Director name: Wood,Rob
Amount purchased: 18,000 @ 578.37p
Value: £104,106.60

Gvc Holdings (GVC)
Director name: Isola,Peter
Amount purchased: 16,800 @ 588.17p
Value: £98,812.56

Gvc Holdings (GVC)
Director name: Anscombe ,Jane
Amount purchased: 12,000 @ 588.17p
Value: £70,580.40

Vianet Group (VNET)
Director name: Dickson,James
Amount purchased: 45,000 @ 120.00p
Value: £54,000.00

Gvc Holdings (GVC)
Director name: Bouchut,Pierre
Amount purchased: 9,000 @ 588.17p
Value: £52,935.30

Gvc Holdings (GVC)
Director name: McDowell,Virginia
Amount purchased: 8,000 @ 588.17p
Value: £47,053.60

Personal Assets Trust (PNL)
Director name: Angus,Robin John
Amount purchased: 4 @ 42,970.50p
Value: £1,718.82

Personal Assets Trust (PNL)
Director name: Angus,Robin John
Amount purchased: 4 @ 42,970.50p
Value: £1,718.82

Rotork (ROR)
Director name: Davis,Jonathan
Amount purchased: 473 @ 303.73p
Value: £1,436.64

Johnson Matthey (JMAT)
Director name: Farrant,Simon
Amount purchased: 15 @ 2,845.06p
Value: £426.76

Johnson Matthey (JMAT)
Director name: Walker,John
Amount purchased: 12 @ 2,845.06p
Value: £341.41

Johnson Matthey (JMAT)
Director name: Manz,Anna
Amount purchased: 12 @ 2,845.06p
Value: £341.41

Johnson Matthey (JMAT)
Director name: MacLeod,Robert
Amount purchased: 12 @ 2,845.06p
Value: £341.41

Walker Crips Group (WCW)
Director name: Lam,Sean Kin Wai
Amount purchased: 597 @ 25.00p
Value: £149.25

Bmo Real Estate Investments Limited (BREI)
Director name: Henderson,Alexa
Amount purchased: 137 @ 85.93p
Value: £117.73


Top Director Sells