Director dealings: GSK executive lowers stake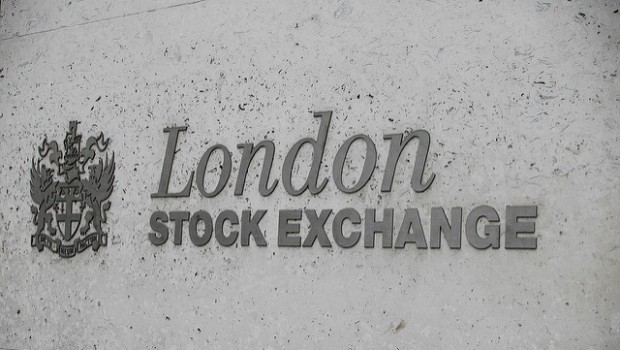 GlaxoSmithKline company Victoria Whyte disposed of 5,199 ordinary shares in the UK's biggest drugs company on Tuesday.
Whyte, who joined GSK's corporate secretariat more than 30 years ago, sold the shares at an average price of 1,553.80p each, for a total transaction value of £80,782.06.
Just last week, GlaxoSmithKline reported full-year sales of more than £30bn last Wednesday but warned that earnings in the current year would be hurt by generic competition to its blockbuster asthma treatment.
GSK revealed 2018 group sales were £30.8bn, for a 2% increase on the previous year, while pre-tax profits were ahead by 36% at £4.8bn.
Fourth-quarter sales came in at £8.2bn and adjusted earnings per share at 31.2p. Analysts had been looking for adjusted EPS of around 27.7p.
As of 1630 GMT, GSK shares had picked up 0.40% to 1,551.80p.
Top Director Buys
Gb Group (GBG)
Director name: Rasche,David A
Amount purchased: 48,780 @ 410.00p
Value: £199,998.00

Gb Group (GBG)
Director name: Clark,Chris
Amount purchased: 39,024 @ 410.00p
Value: £159,998.40

Gb Group (GBG)
Director name: Wilson ,David John
Amount purchased: 37,972 @ 410.00p
Value: £155,685.20

Gb Group (GBG)
Director name: Brown,Nick
Amount purchased: 37,971 @ 410.00p
Value: £155,681.10

Gb Group (GBG)
Director name: Catchpole ,Liz
Amount purchased: 12,195 @ 410.00p
Value: £49,999.50

Gb Group (GBG)
Director name: Eggberry ,Charmaine
Amount purchased: 9,756 @ 410.00p
Value: £39,999.60

Cranswick (CWK)
Director name: Smith,Tim
Amount purchased: 1,500 @ 2,585.00p
Value: £38,775.00

Baillie Gifford Shin Nippon (BGS)
Director name: Donaldson,Michael Neil
Amount purchased: 859 @ 173.75p
Value: £1,492.51

F&c Investment Trust (FCIT)
Director name: Bone,Roger
Amount purchased: 147 @ 675.79p
Value: £993.41

Blackrock Throgmorton Trust (THRG)
Director name: Beart,Simon
Amount purchased: 149 @ 497.00p
Value: £740.53

Blackrock Throgmorton Trust (THRG)
Director name: Beart,Simon
Amount purchased: 149 @ 497.00p
Value: £740.53

F&c Investment Trust (FCIT)
Director name: Hewitt,Jeffrey
Amount purchased: 74 @ 675.79p
Value: £500.08

Qinetiq Group (QQ.)
Director name: Smith,David
Amount purchased: 66 @ 306.32p
Value: £202.17

Qinetiq Group (QQ.)
Director name: Wadey ,Steve
Amount purchased: 65 @ 306.32p
Value: £199.11

United Utilities Group (UU.)
Director name: Houlden,Russ
Amount purchased: 23 @ 824.37p
Value: £189.61

United Utilities Group (UU.)
Director name: Mogford,Steven L
Amount purchased: 22 @ 824.37p
Value: £181.36

Jpmorgan Japan Smaller Companies Trust (JPS)
Director name: Henderson,Alexa
Amount purchased: 50 @ 361.20p
Value: £180.60

United Utilities Group (UU.)
Director name: Fraser,Steven
Amount purchased: 21 @ 824.37p
Value: £173.12

Easyjet (EZJ)
Director name: Findlay ,Andrew
Amount purchased: 12 @ 1,290.00p
Value: £154.80

Arden Partners (ARDN)
Director name: Clive Reed-Daunter,James (Jim)
Amount purchased: 555 @ 27.00p
Value: £149.85

Arden Partners (ARDN)
Director name: Brown,Donald
Amount purchased: 555 @ 27.00p
Value: £149.85

Cobham (COB)
Director name: Mellors,David
Amount purchased: 132 @ 113.20p
Value: £149.42

Cobham (COB)
Director name: Lockwood,David
Amount purchased: 132 @ 113.20p
Value: £149.42

Oxford Instruments (OXIG)
Director name: Barkshire,Ian
Amount purchased: 15 @ 955.00p
Value: £143.25

Oxford Instruments (OXIG)
Director name: Hill,Gavin
Amount purchased: 15 @ 955.00p
Value: £143.25

Glaxosmithkline (GSK)
Director name: Redfern,David
Amount purchased: 8 @ 1,554.33p
Value: £124.35

Glaxosmithkline (GSK)
Director name: Walmsley,Emma
Amount purchased: 8 @ 1,554.33p
Value: £124.35

Glaxosmithkline (GSK)
Director name: Whyte,Victoria
Amount purchased: 8 @ 1,554.33p
Value: £124.35

Glaxosmithkline (GSK)
Director name: Dingemans,Simon
Amount purchased: 8 @ 1,554.33p
Value: £124.35

F&c Investment Trust (FCIT)
Director name: Knapp,Edward
Amount purchased: 15 @ 675.79p
Value: £101.37

Cobham (COB)
Director name: Colloff,Lyn
Amount purchased: 89 @ 113.20p
Value: £100.75


Top Director Sells
Stenprop Limited (STP)
Director name: Carey,Julian
Amount sold: 105,000 @ 112.13p
Value: £117,731.25

Glaxosmithkline (GSK)
Director name: Whyte,Victoria
Amount sold: 5,199 @ 1,553.80p
Value: £80,782.06