Director dealings: Grainger chairman makes share purchase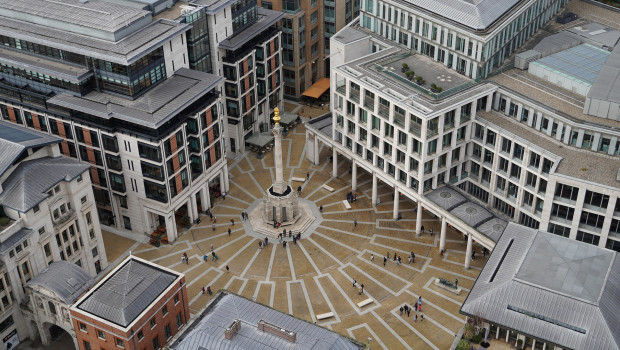 Grainger revealed on Monday that non-executive chairman Mark Clare had purchased 14,666 ordinary shares in the British residential property business.
Clare, who took over as chairman at Grainger back in February 2017, acquired the shares on Thursday at an average price of 305p each, for a total value of £44,731.30.
Grainger announced last week that it would place around 61.2m shares to raise £185m to accelerate its private rented sector growth strategy. Clare's shares were purchased from said placing.
The FTSE 250-listed firm said that including additional debt of about £120m, proceeds from the placing will generate an aggregate funding capacity of approximately £305m which will enable it to commit to a further £246m of new acquisitions into its secured pipeline. In addition, the £305m gives the group headroom to pursue a further £59m of projects currently in the planning and legal pipeline.
As of 1635 GMT, Grainger shares were up 1.33% at 335.80p.
Top Director Buys
Hansa Investment Company Limited 'a' Non Vtg (di) (HANA)
Director name: Salomon,William
Amount purchased: 50,000 @ 189.00p
Value: £94,500.00

Grainger (GRI)
Director name: Clare,Mark
Amount purchased: 14,666 @ 305.00p
Value: £44,731.30

Flowtech Fluidpower (FLO)
Director name: Cash,Russell
Amount purchased: 8,886 @ 105.00p
Value: £9,330.30

Good Energy Group (GOOD)
Director name: Sanderson,Rupert
Amount purchased: 3,000 @ 196.66p
Value: £5,899.80

Good Energy Group (GOOD)
Director name: Sanderson,Rupert
Amount purchased: 2,500 @ 195.00p
Value: £4,875.00

Flowtech Fluidpower (FLO)
Director name: Cash,Russell
Amount purchased: 4,719 @ 102.50p
Value: £4,836.97

Flowtech Fluidpower (FLO)
Director name: Cash,Russell
Amount purchased: 3,000 @ 104.00p
Value: £3,120.00

Flowtech Fluidpower (FLO)
Director name: Cash,Russell
Amount purchased: 3,000 @ 103.00p
Value: £3,090.00

Mortgage Advice Bureau (holdings) (MAB1)
Director name: Tilley,Lucy
Amount purchased: 38 @ 785.00p
Value: £298.30

Mortgage Advice Bureau (holdings) (MAB1)
Director name: Thompson,Ben
Amount purchased: 38 @ 785.00p
Value: £298.30

British Land Company (BLND)
Director name: Carter,Simon
Amount purchased: 26 @ 582.79p
Value: £151.53

British Land Company (BLND)
Director name: McKeown,Brona
Amount purchased: 26 @ 582.79p
Value: £151.53

British Land Company (BLND)
Director name: Grigg,Chris
Amount purchased: 26 @ 582.79p
Value: £151.53

Balfour Beatty (BBY)
Director name: Quinn,Leo
Amount purchased: 51 @ 291.60p
Value: £148.72


Top Director Sells