Director dealings: Grafton Group CFO and his wife buy in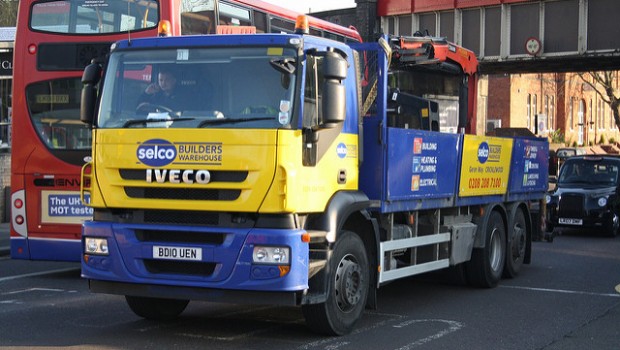 Grafton Group finance chief David Arnold and his spouse bought shares in the wholesaler of building supplies and materials on the previous Wednesday.
Arnold purchased 2,777 shares at 785.6p apiece for a total transaction amount of £21,818.37 and his wife a further 4,919 shares for £38,650.74.
On 17 October, the company had warned of softer trading conditions towards the end of the third quarter and post period end following what had been an "encouraging" start to the same.
The company said at the time that volumes in the UK merchanting business were affected by weak underlying demand fundamentals, as households reportedly deferred discretionary spending on home improvement projects against the backdrop of increased economic uncertainty.
That served to send its shares sharply lower after having come within striking distance of its record highs.
Commenting on the firm's update, that same day, analysts at Peel Hunt downgrared their recommendation for the stock from 'add' to 'hold' and lowered their target price from 860.0p to 800.0p.
On the back of especially weak conditions in UK merchanting, a recent slowdown in Irish merchanting and DIY and a negative court ruling in the Netherlands, the same broker lowered its estimate for the company's 2019 profits before tax by about 10% to £165.0m on a post IFRS 16 basis and from £191.0m to £173.0m for 2020.
Top Director Buys
Xlmedia (XLM)
Director name: Weihs,Ory
Amount purchased: 50,000 @ 52.50p
Value: £26,250.00

Grafton Group Units (GFTU)
Director name: Arnold,David
Amount purchased: 2,777 @ 785.68p
Value: £21,818.37

Grafton Group Units (GFTU)
Director name: Arnold,David
Amount purchased: 2,768 @ 785.70p
Value: £21,748.18

Grafton Group Units (GFTU)
Director name: Arnold,David
Amount purchased: 2,151 @ 785.80p
Value: £16,902.56

Mortgage Advice Bureau (holdings) (MAB1)
Director name: Imlach,Nathan James McLean
Amount purchased: 254 @ 598.00p
Value: £1,518.92

Power Metal Resources (POW)
Director name: Bell,Andrew
Amount purchased: 250,000 @ 0.50p
Value: £1,247.00

Power Metal Resources (POW)
Director name: Johnson,Paul
Amount purchased: 250,000 @ 0.50p
Value: £1,237.50

Maintel Holdings (MAI)
Director name: Legg,Stuart
Amount purchased: 35 @ 434.00p
Value: £151.90

Maintel Holdings (MAI)
Director name: Stevens,Kevin
Amount purchased: 35 @ 434.00p
Value: £151.90

3i Group (III)
Director name: Wilson,Julia
Amount purchased: 13 @ 1,138.67p
Value: £148.03


Top Director Sells
Avast (AVST)
Director name: Claesson,Ulf
Amount sold: 190,000 @ 417.03p
Value: £792,357.00

Cora Gold Limited (di) (CORA)
Director name: McNamara,Geoffrey
Amount sold: 25,000 @ 7.00p
Value: £1,750.00