Director dealings: Glencore director ups stake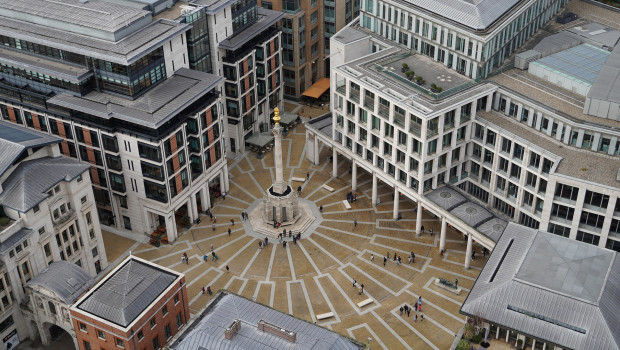 Glencore revealed on Tuesday that non-executive director Peter Coates had acquired 80,000 ordinary shares in the FTSE 100-listed mining firm.
Coates, who joined Glencore back in 1994, purchased the shares on Monday at an average price of 127.46p each, for a total value of £101,968.
Glencore said last week that it would delay a decision over a potential $2.6bn dividend payout because of the current "exceptional" economic uncertainty.
It said delaying the decision would""strengthen the group's overall financial position", adding that although none had occurred thus far, there exists the risk of "material production disruption due to Covid-19".
As of 1630 BST, Glencore shares were up 8.05% at 140.66p.
Top Director Buys
Carnival (CCL)
Director name: Weisenburger,Randall J
Amount purchased: 1,250,000 @ $8.00
Value: $7,812,506.10

Rhi Magnesita N.v. (di) (RHIM)
Director name: Borgas,Stefan
Amount purchased: 5,000 @ 2,151.00p
Value: £107,550.00

Glencore (GLEN)
Director name: Coates,Peter
Amount purchased: 80,000 @ 127.46p
Value: £101,968.00

Moneysupermarket.com Group (MONY)
Director name: Freestone,Robin
Amount purchased: 30,000 @ 294.00p
Value: £88,200.00

Witan Inv Trust (WTAN)
Director name: Perry,John (Jack) Scott
Amount purchased: 494 @ 16,726.00p
Value: £82,626.44

Petrofac Ltd. (PFC)
Director name: Cochran,Alastair
Amount purchased: 37,749 @ 213.17p
Value: £80,469.54

Gresham House Strategic (GHS)
Director name: Potter,David R W
Amount purchased: 2,227 @ 898.00p
Value: £19,998.46

Ten Lifestyle Group (TENG)
Director name: Cheatle,Alex
Amount purchased: 35,691 @ 56.00p
Value: £19,986.96

Ten Lifestyle Group (TENG)
Director name: Cheatle,Alex
Amount purchased: 35,689 @ 56.00p
Value: £19,985.84

Hilton Food Group (HFG)
Director name: Shelley,Rebecca Ann
Amount purchased: 1,944 @ 1,023.00p
Value: £19,887.12

Intertek Group (ITRK)
Director name: Wilson,Lena
Amount purchased: 389 @ 4,710.00p
Value: £18,321.90

S4 Capital (SFOR)
Director name: Sorrell,Martin
Amount purchased: 9,784 @ 145.00p
Value: £14,186.80

Marlowe (MRL)
Director name: Dacre,Alex
Amount purchased: 4,000 @ 350.75p
Value: £14,030.00

Sec Newgate S.p.a. (cdi) (SECG)
Director name: Kane,Emma Victoria
Amount purchased: 24,369 @ 33.00p
Value: £8,041.77

Oncimmune Holdings (ONC)
Director name: Hall,Matthew
Amount purchased: 9,487 @ 52.70p
Value: £4,999.65

Gran Tierra Energy Inc. (cdi) (GTE)
Director name: Guidry,Gary
Amount purchased: 14,803 @ $0.24
Value: $2,775.56

Rolls-royce Holdings (RR.)
Director name: Davis ,Ian
Amount purchased: 597 @ 331.00p
Value: £1,976.07

Sec Newgate S.p.a. (cdi) (SECG)
Director name: Kane,Emma Victoria
Amount purchased: 5,932 @ 33.00p
Value: £1,957.56

Greggs (GRG)
Director name: Whiteside,Roger
Amount purchased: 120 @ 1,503.00p
Value: £1,803.60

Proton Motor Power Systems (PPS)
Director name: Goldner,Sebastian
Amount purchased: 5,000 @ 28.00p
Value: £1,400.00

Rolls-royce Holdings (RR.)
Director name: Yang,Lee Hsien
Amount purchased: 297 @ 331.00p
Value: £983.07

Grainger (GRI)
Director name: Simms,Vanessa
Amount purchased: 124 @ 241.60p
Value: £299.58

Grainger (GRI)
Director name: Gordon,Helen
Amount purchased: 124 @ 241.60p
Value: £299.58

Brewin Dolphin Holdings (BRW)
Director name: Nicol ,David Richardson
Amount purchased: 78 @ 218.89p
Value: £170.73

Marshalls (MSLH)
Director name: Coffey,Martyn
Amount purchased: 29 @ 519.00p
Value: £150.51

Marshalls (MSLH)
Director name: Clarke,Jack
Amount purchased: 29 @ 519.00p
Value: £150.51

Goco Group (GOCO)
Director name: Wrighton,Nick
Amount purchased: 222 @ 67.76p
Value: £150.43


Top Director Sells
Prudential (PRU)
Director name: Wells,Mike
Amount sold: 127,479 @ 1,020.74p
Value: £1,301,229.19

Prudential (PRU)
Director name: Turner,James
Amount sold: 8,804 @ 1,020.74p
Value: £89,865.95

Intertek Group (ITRK)
Director name: Wilson,Lena
Amount sold: 389 @ 4,710.00p
Value: £18,321.90

Marlowe (MRL)
Director name: Dacre,Alex
Amount sold: 4,000 @ 350.00p
Value: £14,000.00