Director dealings: Genus' company secretary lowers stake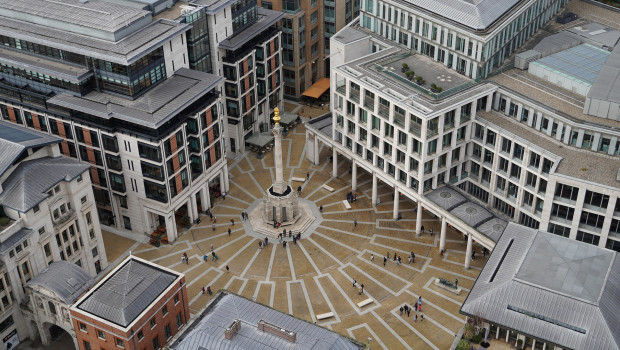 Genus revealed on Monday that general counsel and company secretary Dan Hartley had offloaded 7,500 ordinary shares in the FTSE 250-listed animal semen merchant.
Hartley, who took over the role back in June 2014, disposed of the shares on Friday at an average price of 3,610p each, for a total value of £270,749.99.
Back in February, Genus reported "strong" revenue growth of 13% in actual and constant currency in its half-year results to £270.7m.
Genus said it saw "excellent" performance in its PIC porcine generics division, with revenue there up 15% for the six months ended 31 December, while royalty revenues grew 9%, with growth seen in all regions.
As of 1640 BST, Genus shares were up 1.28% at 3,646p.
Top Director Buys
Sabre Insurance Group (SBRE)
Director name: Westwood,Adam Richard
Amount purchased: 648 @ 27,738.00p
Value: £179,742.24

Intercede Group (IGP)
Director name: Leest ,Klaas van der
Amount purchased: 35,000 @ 53.75p
Value: £18,812.50

Hammerson (HMSO)
Director name: Bouchut,Pierre
Amount purchased: 20,279 @ 68.10p
Value: £13,810.00

Tr European Growth Trust (TRG)
Director name: Mettenheimer,Alexander
Amount purchased: 1,000 @ 704.00p
Value: £7,040.00

Tr European Growth Trust (TRG)
Director name: Mettenheimer,Alexander
Amount purchased: 1,000 @ 690.00p
Value: £6,900.00

Oxford Biodynamics (OBD)
Director name: Diggle,Stephen Charles
Amount purchased: 8,397 @ 52.00p
Value: £4,366.44

Oxford Biodynamics (OBD)
Director name: Diggle,Stephen Charles
Amount purchased: 7,805 @ 50.00p
Value: £3,902.50

Ocado Group (OCDO)
Director name: Abrams,Neill
Amount purchased: 10 @ 1,484.50p
Value: £148.45

Ocado Group (OCDO)
Director name: Steiner,Tim
Amount purchased: 10 @ 1,484.50p
Value: £148.45

Ocado Group (OCDO)
Director name: Richardson,Mark
Amount purchased: 10 @ 1,484.50p
Value: £148.45

Ocado Group (OCDO)
Director name: Jensen,Luke
Amount purchased: 10 @ 1,484.50p
Value: £148.45

Ocado Group (OCDO)
Director name: Tatton-Brown,Duncan
Amount purchased: 10 @ 1,484.50p
Value: £148.45

Tesco (TSCO)
Director name: Lewis,Dave
Amount purchased: 59 @ 235.92p
Value: £139.19

Tesco (TSCO)
Director name: Stewart,Alan
Amount purchased: 58 @ 235.92p
Value: £136.83

Severfield (SFR)
Director name: Dunsmore,Alan
Amount purchased: 185 @ 67.40p
Value: £124.70

Severfield (SFR)
Director name: Cochrane,Ian
Amount purchased: 185 @ 67.40p
Value: £124.70


Top Director Sells
Genus (GNS)
Director name: Hartley,Dan
Amount sold: 7,500 @ 3,610.00p
Value: £270,749.99

Hammerson (HMSO)
Director name: Bouchut,Pierre
Amount sold: 20,279 @ 67.90p
Value: £13,769.44