Director dealings: GB Group CEO makes share sale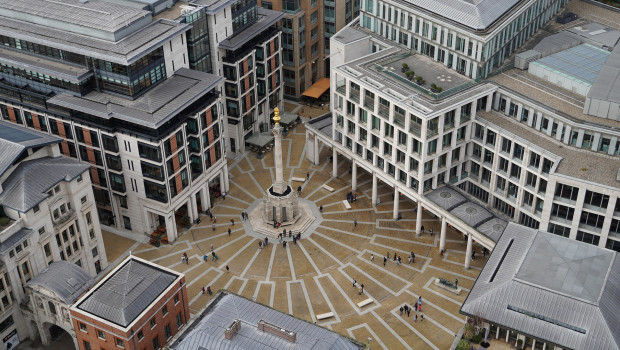 GB Group revealed on Thursday that chief executive Chris Clark had disposed of 140,000 ordinary shares in the AIM-listed data intelligence outfit.
Clark, who took over as CEO back in 2016, sold the shares at an average price of 934.34p each, for a total value of £1.30m.
Earlier in the week, analysts at Berenberg hiked their target price on GB Group from 680.0p to 1,020.0p, stating it was time to buy the company's multi-year growth story.
Berenberg said it had always maintained that GB Group was "one of the highest-quality and most attractive" companies in its coverage.
With consensus too bearish on Covid-19's impact on 2021 full-year results, merger and acquisition catalysts building and the opportunity for its organic growth rate to accelerate in 2022 and beyond under-appreciated, the analysts felt it was time to upgrade the stock to 'buy'.
As of 1630 BST, GB shares were up 0.92% at 879.0p.
Top Director Buys
Superdry (SDRY)
Director name: Dunkerton,Julian
Amount purchased: 149,297 @ 148.96p
Value: £222,389.08

Superdry (SDRY)
Director name: Dunkerton,Julian
Amount purchased: 59,131 @ 153.66p
Value: £90,859.16

Sdcl Energy Efficiency Income Trust (SEIT)
Director name: Roper,Tony
Amount purchased: 10,000 @ 105.00p
Value: £10,500.00

Mj Gleeson (GLE)
Director name: Johnson,Leanne
Amount purchased: 498 @ 545.20p
Value: £2,715.10

Paypoint (PAY)
Director name: Wiles ,Nick
Amount purchased: 24 @ 502.90p
Value: £120.70


Top Director Sells
Gb Group (GBG)
Director name: Clark,Chris
Amount sold: 140,000 @ 934.34p
Value: £1,308,076.00

Gb Group (GBG)
Director name: Wilson ,David John
Amount sold: 50,000 @ 938.42p
Value: £469,210.00

Avacta Group (AVCT)
Director name: Smith,Alastair
Amount sold: 248,543 @ 180.28p
Value: £448,073.34

Gb Group (GBG)
Director name: Wilson ,David John
Amount sold: 30,000 @ 934.34p
Value: £280,302.00

Gb Group (GBG)
Director name: Wilson ,David John
Amount sold: 20,000 @ 934.34p
Value: £186,868.00