Director dealings: Gattaca operations chief sells down stake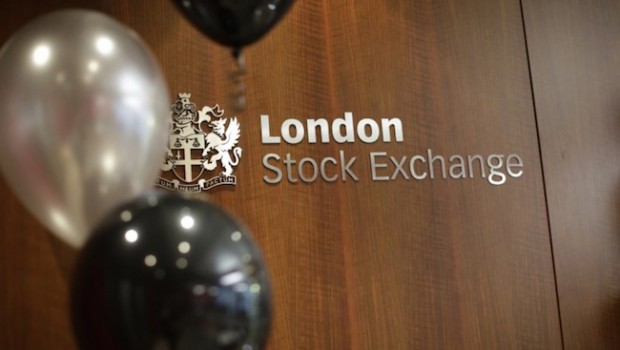 Keith Lewis, chief operating officer of human capital resources firm Gattaca, sold a chunk of ordinary shares in the firm on Tuesday, collecting £50,873.40 in the process.
Lewis, who sold 18,842 Gattaca shares to leave himself with 411,883 after the transaction, let go of the shares at 270p.
In its preliminary results for the year ended 31 July, published in November, Gattaca posted a 4% uptick in revenue to £642.4m but saw profits drop 24% to £11.5m, and earnings per share slide from 32.1p to 23.4p.
As of 1420 GMT, shares had retreated 8.48% to 247.09p.
Top Director Buys
Fusion Antibodies (FAB)
Director name: Ferguson,Sonya Maria
Amount purchased: 15,593 @ 160.00p
Value: £24,948.80

Thor Mining (THR)
Director name: Johnson,Paul
Amount purchased: 500,000 @ 2.50p
Value: £12,500.00

The Fulham Shore (FUL)
Director name: Wong,Nicholas Chi Wai
Amount purchased: 45,000 @ 10.48p
Value: £4,716.00

British Land Company (BLND)
Director name: Maudsley,Charles
Amount purchased: 23 @ 673.00p
Value: 154.79£

Sig (SHI)
Director name: Monro,Richard
Amount purchased: 90 @ 167.50p
Value: 150.75£

Sig (SHI)
Director name: Maddock,Nick
Amount purchased: 89 @ 167.50p
Value: 149.07£

British Land Company (BLND)
Director name: Grigg,Chris
Amount purchased: 22 @ 673.00p
Value: 148.06£

British Land Company (BLND)
Director name: Roberts,Timothy Andrew
Amount purchased: 22 @ 673.00p
Value: 148.06£

British Land Company (BLND)
Director name: Bell,Lucinda
Amount purchased: 22 @ 673.00p
Value: 148.06£

Jardine Lloyd Thompson Group (JLT)
Director name: Burke,Dominic James
Amount purchased: 10 @ 1,416.00p
Value: 141.60£


Top Director Sells
Gattaca (GATC)
Director name: Lewis,Keith
Amount sold: 18,842 @ 270.00p
Value: £50,873.40