Director dealings: Gaming Realms' Mark Blandford raises stake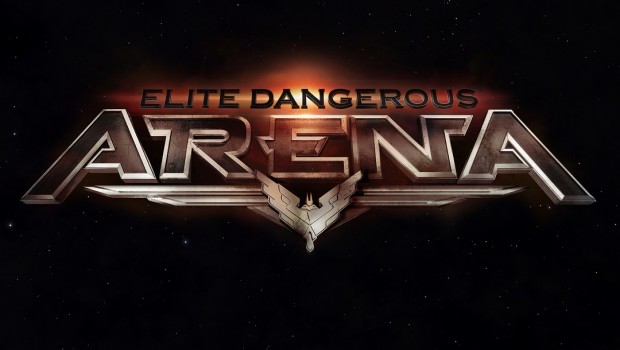 Gaming Realms non-executive director Mark Blandford topped up his holdings of the company's stock at the end of the prior week.
Between 9-11 June, Blandford purchased 280,000 shares of the games developer for mobile phones at prices ranging from 36.48p to 36.10p apiece.
He spent a total of £101,574 and raised his stake in the firm to 10.28m, an amount equal to 3.56% of its issued share capital.
Top Director Buys
Bonhill Group (BONH)
Director name: Kempster,Jon
Amount purchased: 68,986 @ 1,450.00p
Value: £1,000,297.00

The Pebble Group (PEBB)
Director name: Law,Richard Anthony
Amount purchased: 66,000 @ 153.00p
Value: £100,980.00

Gaming Realms (GMR)
Director name: Blandford,Mark
Amount purchased: 110,000 @ 36.10p
Value: £39,710.00

Gaming Realms (GMR)
Director name: Blandford,Mark
Amount purchased: 90,000 @ 36.48p
Value: £32,832.00

Gaming Realms (GMR)
Director name: Blandford,Mark
Amount purchased: 80,000 @ 36.29p
Value: £29,032.00

City Of London Investment Group (CLIG)
Director name: Roth,Peter E
Amount purchased: 5,000 @ 539.38p
Value: £26,968.79

Aberdeen Diversified Income And Growth Trust (ADIG)
Director name: Mackintosh,Alistair
Amount purchased: 25,000 @ 101.50p
Value: £25,375.00

Biffa (BIFF)
Director name: Miles,Claire
Amount purchased: 7,000 @ 293.00p
Value: £20,510.00

Murray Income Trust (MUT)
Director name: Somerset,Merryn
Amount purchased: 2,185 @ 914.97p
Value: £19,992.09

Audioboom Group (BOOM)
Director name: Tobin,Michael
Amount purchased: 2,994 @ 660.00p
Value: £19,760.40

Hiscox Limited (di) (HSX)
Director name: Keogh,Colin D
Amount purchased: 1,651 @ 804.77p
Value: £13,286.75

Pittards (PTD)
Director name: Briere,Richard
Amount purchased: 5,000 @ 53.00p
Value: £2,650.00

Hipgnosis Songs Fund Limited Npv (SONG)
Director name: Sutch,Andrew
Amount purchased: 533 @ 123.40p
Value: £657.72

Jpmorgan American Inv Trust (JAM)
Director name: Collins,Alan
Amount purchased: 52 @ 643.00p
Value: £334.36

Bp (BP.)
Director name: Auchincloss,Murray
Amount purchased: 97 @ 324.75p
Value: £315.01

Bp (BP.)
Director name: Looney,Bernard
Amount purchased: 95 @ 324.75p
Value: £308.51

Schroders (SDR)
Director name: Keers,Richard
Amount purchased: 8 @ 3,533.80p
Value: £282.70

Schroders (SDR)
Director name: Harrison ,Peter
Amount purchased: 7 @ 3,533.80p
Value: £247.37

Jpmorgan Claverhouse Inv Trust (JCH)
Director name: Fletcher,David
Amount purchased: 25 @ 750.00p
Value: £187.50

Meggitt (MGGT)
Director name: Wood,Tony
Amount purchased: 31 @ 495.52p
Value: £153.61

Zotefoams (ZTF)
Director name: McGrath ,Gary
Amount purchased: 32 @ 475.00p
Value: £152.00

Zotefoams (ZTF)
Director name: Stirling,David
Amount purchased: 32 @ 475.00p
Value: £152.00

Sigmaroc (SRC)
Director name: Vermoken ,Max
Amount purchased: 169 @ 88.70p
Value: £149.90

Team17 Group (TM17)
Director name: Crawford ,Mark
Amount purchased: 22 @ 676.00p
Value: £148.72


Top Director Sells
Mincon Group (cdi) (MCON)
Director name: McNamara,Mark
Amount sold: 20,000 @ 1.27
Value: 22,882.88

Pittards (PTD)
Director name: Briere,Richard
Amount sold: 5,000 @ 53.00p
Value: £2,650.00

Mincon Group (cdi) (MCON)
Director name: McNamara,Mark
Amount sold: 430 @ 1.28
Value: 495.86

Mincon Group (cdi) (MCON)
Director name: McNamara,Mark
Amount sold: 9 @ 1.28
Value: 10.38