Director dealings: Gaming Realms chair sells 1m shares, non-executive director buys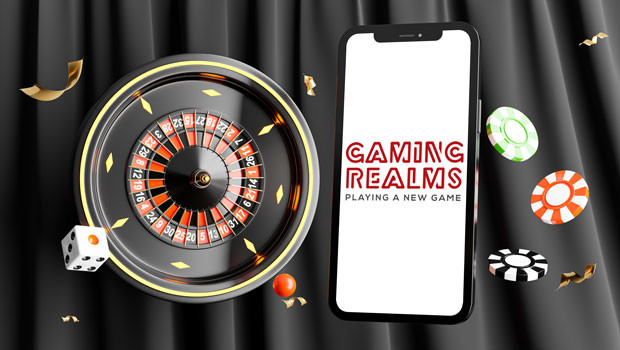 Gambling app developer Gaming Realms took the top spot for both director buys and sells on Tuesday, with its executive chairman Michael Buckley selling one million of the options granted to him under its 2013 management incentive plan.
The AIM-traded firm said the options were satisfied under its block listing, with Buckley selling them for 32.5p each, netting him £0.33m in the process.
It added that Michael Buckley still owned a significant chunk of Gaming Realms, holding 9.15% of its issued share capital after the sale.
At the same time, its said its non-executive director Mark Blandford bought 1,000,000 shares for 32.5p each, costing him the same £0.33m figure as Buckley's sale.
Following that purchase, Blandford now owned 3.58% of Gaming Realms' issued share capital.
Top Director Buys
Gaming Realms (GMR)
Director name: Blandford,Mark
Amount purchased: 1,000,000 @ 32.50p
Value: £324,999.99

Abrdn (ABDN)
Director name: Flint,Douglas J
Amount purchased: 70,000 @ 232.80p
Value: £162,960.00

Banco Santander S.a. (BNC)
Director name: Ansorena,Ramiro Mato García
Amount purchased: 50,000 @ 280.00p
Value: £140,000.00

Manchester & London Investment Trust (MNL)
Director name: Waterlow ,James
Amount purchased: 10,000 @ 589.57p
Value: £58,957.04

K3 Capital Group (K3C)
Director name: Jackson,Carl
Amount purchased: 9,090 @ 324.80p
Value: £29,524.32

K3 Capital Group (K3C)
Director name: Stranner,Charlotte Alexandra
Amount purchased: 9,000 @ 325.00p
Value: £29,250.00

Cvs Group (CVSG)
Director name: Connell,Richard A
Amount purchased: 1,320 @ 2,139.00p
Value: £28,234.80

Trifast (TRI)
Director name: Foster,Clare
Amount purchased: 19,466 @ 141.00p
Value: £27,447.06

Cvs Group (CVSG)
Director name: Connell,Richard A
Amount purchased: 1,180 @ 2,139.00p
Value: £25,240.20

Newriver Reit (NRR)
Director name: Hobman,Will
Amount purchased: 17,576 @ 85.41p
Value: £15,011.31

Gran Tierra Energy Inc. (cdi) (GTE)
Director name: Guidry,Gary
Amount purchased: 5,619 @ $0.70
Value: $3,243.42

Gran Tierra Energy Inc. (cdi) (GTE)
Director name: Ellson,Ryan
Amount purchased: 3,980 @ $0.70
Value: $2,297.35

Oracle Power (ORCP)
Director name: Memon,Naheed
Amount purchased: 282,625 @ 0.42p
Value: £1,187.02

Oracle Power (ORCP)
Director name: Migge,Andreas
Amount purchased: 56,525 @ 0.42p
Value: £237.40

Assura (AGR)
Director name: Murphy,Jonathan
Amount purchased: 219 @ 68.54p
Value: £150.10

Assura (AGR)
Director name: Cottam,Jayne
Amount purchased: 219 @ 68.54p
Value: £150.10

Oracle Power (ORCP)
Director name: Hutchins ,David (Sam)
Amount purchased: 35,733 @ 0.42p
Value: £150.08

Britvic (BVIC)
Director name: Wilson,Joanne
Amount purchased: 16 @ 891.00p
Value: £142.56

Oracle Power (ORCP)
Director name: Steed,Mark
Amount purchased: 32,219 @ 0.42p
Value: £135.32

Britvic (BVIC)
Director name: Litherland,Simon
Amount purchased: 15 @ 891.00p
Value: £133.65

Braemar Shipping Services (BMS)
Director name: Gundy,James Christopher Duchar
Amount purchased: 23,000 @ 0.21p
Value: £48.30


Top Director Sells
Gaming Realms (GMR)
Director name: Buckley,Michael
Amount sold: 1,000,000 @ 32.50p
Value: £324,999.99

Taseko Mines Limited Npv (di) (TKO)
Director name: Hallbauer,Russell
Amount sold: 95,000 @ $2.59
Value: $202,894.36

Trifast (TRI)
Director name: Foster,Clare
Amount sold: 35,219 @ 140.00p
Value: £49,306.60

Manchester & London Investment Trust (MNL)
Director name: Waterlow ,James
Amount sold: 5,000 @ 584.96p
Value: £29,248.00

Severfield (SFR)
Director name: Cochrane,Ian
Amount sold: 13,754 @ 68.70p
Value: £9,448.59

Severfield (SFR)
Director name: Randall,Derek
Amount sold: 4,667 @ 68.70p
Value: £3,206.09

Severfield (SFR)
Director name: Dunsmore,Alan
Amount sold: 416 @ 68.70p
Value: £285.78