Director dealings: Gamesys CFO takes up stake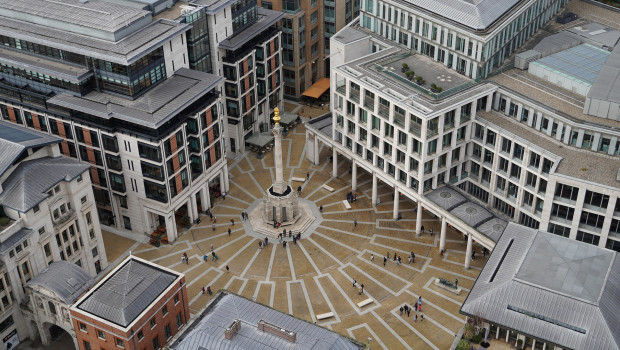 Gamesys Group revealed on Friday that chief financial officer Keith Laslop had acquired 170,076 ordinary shares in the London-listed bingo operator.
Laslop, who joined the board of Gamesys' precursor JPJ Group back in 2016, purchased the shares on Friday at an average price of 242p each, for a total value of £411,583.93.
JPJ completed its £490m takeover of Gamesys Holdings on Friday and, following completion of the multi-million-pound deal, ceased trading on the London Stock Exchange with the combined entity continuing to operate under the name Gamesys Group.
As of 1630 BST, Gamesys shares were up 0.66% at 729.80p.
Top Director Buys
Gamesys Group (GYS)
Director name: Laslop,Keith
Amount purchased: 170,076 @ 242.00p
Value: £411,583.93

Shore Capital Group Ltd. (SGR)
Director name: van Messel,Michael
Amount purchased: 198,717 @ 135.00p
Value: £268,267.95

Xlmedia (XLM)
Director name: Weihs,Ory
Amount purchased: 327,272 @ 60.50p
Value: £197,999.57

Gamesys Group (GYS)
Director name: Goulden,Neil G
Amount purchased: 10,500 @ 730.00p
Value: £76,650.00

Equals Group (EQLS)
Director name: Pearson,John
Amount purchased: 27,500 @ 90.00p
Value: £24,750.00

Loopup Group (LOOP)
Director name: Taylor,Keith
Amount purchased: 40,000 @ 55.60p
Value: £22,240.00

Bigblu Broadband (BBB)
Director name: Waters ,Francis (Frank) Vincent
Amount purchased: 9,200 @ 109.90p
Value: £10,110.80

Uil Limited (di) (UTL)
Director name: McLeland ,Warren
Amount purchased: 3,252 @ 260.00p
Value: £8,455.20

Uil Limited (di) (UTL)
Director name: Shillson,David
Amount purchased: 3,252 @ 260.00p
Value: £8,455.20

Uil Limited (di) (UTL)
Director name: Shillson,David
Amount purchased: 3,252 @ 260.00p
Value: £8,455.20

Utilico Emerging Markets Ltd (di) (UEM)
Director name: Hansen,Susan
Amount purchased: 3,510 @ 240.00p
Value: £8,424.00

Utilico Emerging Markets Ltd (di) (UEM)
Director name: Muh,Anthony
Amount purchased: 3,510 @ 240.00p
Value: £8,424.00

Utilico Emerging Markets Ltd (di) (UEM)
Director name: Milne,Garth
Amount purchased: 2,812 @ 240.00p
Value: £6,748.80

Xlmedia (XLM)
Director name: Weihs,Ory
Amount purchased: 3,389 @ 59.00p
Value: £1,999.51


Top Director Sells
Smith (ds) (SMDS)
Director name: Marsh ,Adrian
Amount sold: 93,861 @ 345.30p
Value: £324,102.04

Mccarthy & Stone (MCS)
Director name: Hole,Patrick
Amount sold: 17,325 @ 148.59p
Value: £25,744.08