Director dealings: Game Workshop CFO raises stake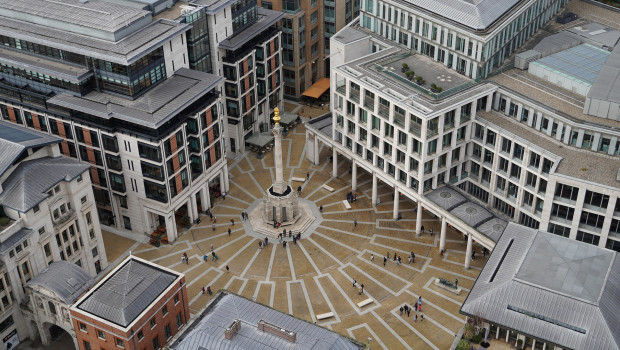 Games Workshop revealed on Tuesday that chief financial officer Rachel Tongue had acquired of 1,376 ordinary shares in the London-listed figurines retailer.
Tongue, who joined Games Workshop in September 1996 as group tax manager, bought the shares on Monday at an average price of 1,307.74p each, for a total value of £17,994.50.
As a result of the transaction, Tongue now has an ultimate beneficial interest of 6,860 ordinary Games Workshop shares, representing approximately 0.02% of the company's issued ordinary share capital.
As of 1625 GMT, Games Workshop shares were down 0.65% at 9,736.25p.
Top Director Buys
Edinburgh Inv Trust (EDIN)
Director name: Edwardson,Patrick
Amount purchased: 47,000 @ 553.21p
Value: £260,008.71

Edinburgh Inv Trust (EDIN)
Director name: Edwardson,Patrick
Amount purchased: 13,000 @ 551.23p
Value: £71,660.09

Games Workshop Group (GAW)
Director name: Tongue,Rachel
Amount purchased: 1,376 @ 1,307.74p
Value: £17,994.50

Invesco Perpetual Uk Smaller Companies Inv Trust (IPU)
Director name: Prentis,Mike
Amount purchased: 3,279 @ 530.65p
Value: £17,399.92

Hipgnosis Songs Fund Limited Npv (SONG)
Director name: Burger,Paul
Amount purchased: 8,500 @ 117.30p
Value: £9,970.50

Murray International Trust (MYI)
Director name: Hardie,David
Amount purchased: 99 @ 1,104.00p
Value: £1,092.96

Murray International Trust (MYI)
Director name: Hardie,David
Amount purchased: 61 @ 1,104.00p
Value: £673.44

Integrafin Holding (IHP)
Director name: Scott,Alexander
Amount purchased: 30 @ 505.00p
Value: £151.50

Integrafin Holding (IHP)
Director name: Taylor,Ian
Amount purchased: 30 @ 505.00p
Value: £151.50

Integrafin Holding (IHP)
Director name: Gunby,Jonathan
Amount purchased: 30 @ 505.00p
Value: £151.50


Top Director Sells
Tharisa (di) (THS)
Director name: Jones,Michael
Amount sold: 141,208 @ 2,640.00p
Value: £3,727,891.15

Tharisa (di) (THS)
Director name: Jones,Michael
Amount sold: 39,326 @ R26.40
Value: R46,323.89