Director dealings: Galliford Try CEO makes share purchase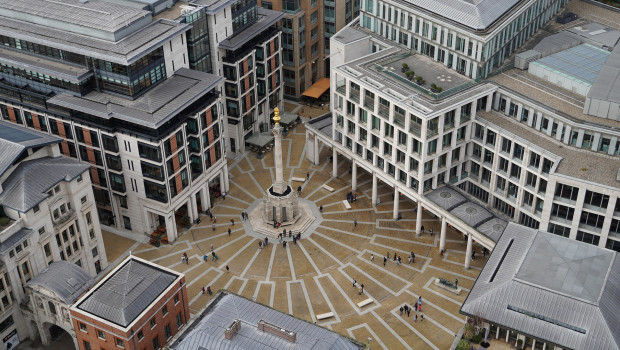 Galliford Try revealed on Monday that chief executive Bill Hocking had acquired 100,000 ordinary shares in the FTSE 250-listed construction firm.
Hocking, who took over as CEO on 3 January, purchased the shares on Thursday at an average cost of 116.24p each, for a total transaction value of £116,238.50.
Last Thursday, Galliford Try warned that it would take a whole 12 months longer than expected for the group to hit its divisional operating margin target.
Galliford Try previously expected to record a divisional 2% margin target in its building and infrastructure unit by 2021 but said this was now unlikely to happen until 2022. The group said it still had the objective of achieving a group-wide 2% margin after allowing for public/private partnerships and central costs.
As of 1630 GMT, Galliford shares were down 6.99% at 114.10p.
Top Director Buys
Gran Tierra Energy Inc. (cdi) (GTE)
Director name: Guidry,Gary
Amount purchased: 850,000 @ $0.25
Value: $168,672.01

Galliford Try (GFRD)
Director name: Hocking,Bill
Amount purchased: 100,000 @ 116.24p
Value: £116,238.50

Hansa Investment Company Limited (di) (HAN)
Director name: Salomon,William
Amount purchased: 50,000 @ 153.00p
Value: £76,500.00

Menzies(john) (MNZS)
Director name: Gomez-Reino,Alvaro
Amount purchased: 30,000 @ 164.50p
Value: £49,350.00

Gran Tierra Energy Inc. (cdi) (GTE)
Director name: Wade,Brooke
Amount purchased: 200,000 @ $0.27
Value: $42,187.53

Talktalk Telecom Group (TALK)
Director name: Jordan,Phil
Amount purchased: 42,750 @ 92.00p
Value: £39,330.00

Hollywood Bowl Group (BOWL)
Director name: Schofield,Ivan
Amount purchased: 15,000 @ 185.00p
Value: £27,750.00

Gran Tierra Energy Inc. (cdi) (GTE)
Director name: Smith,David P
Amount purchased: 85,000 @ 25.50p
Value: £21,675.00

Resolute Mining Limited Npv (di) (RSG)
Director name: Welborn ,John Paul
Amount purchased: 30,000 @ 64.50p
Value: £19,350.00

Resolute Mining Limited Npv (di) (RSG)
Director name: Welborn ,John Paul
Amount purchased: 50,000 @ $0.68
Value: $18,678.25

Wynnstay Group (WYN)
Director name: Kirkham,Philip
Amount purchased: 5,000 @ 253.00p
Value: £12,650.00

Wynnstay Group (WYN)
Director name: Kirkham,Philip
Amount purchased: 5,000 @ 249.55p
Value: £12,477.50

Optibiotix Health (OPTI)
Director name: Narbel,Frederic
Amount purchased: 25,700 @ 39.37p
Value: £10,118.09

Melrose Industries (MRO)
Director name: Twyning,Charlotte
Amount purchased: 6,766 @ 146.99p
Value: £9,945.34

Renewi (RWI)
Director name: Sterckx,Luc
Amount purchased: 35,000 @ 27.00p
Value: £9,450.00

Hollywood Bowl Group (BOWL)
Director name: Burns,Stephen
Amount purchased: 5,046 @ 169.06p
Value: £8,530.77

Benchmark Holdings (BMK)
Director name: Maguire,Septima
Amount purchased: 14,914 @ 33.52p
Value: £4,999.17

Innovaderma (IDP)
Director name: Callan,Kieran
Amount purchased: 10,000 @ 44.00p
Value: £4,400.00

Superdry (SDRY)
Director name: Gresham ,Nicholas
Amount purchased: 69 @ 216.00p
Value: £149.04


Top Director Sells