Director dealings: Future CEO and husband sell £7.5m of shares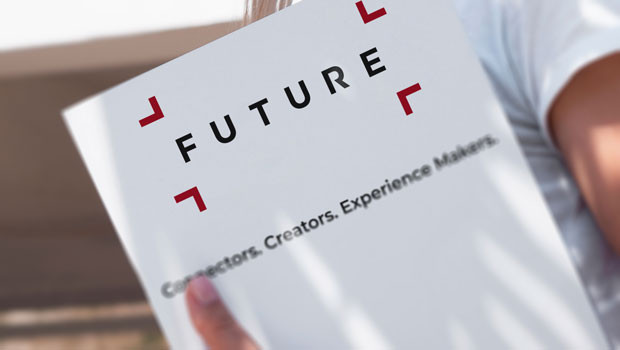 Future's chief executive officer Zillah Byng-Thorne and her husband enjoyed a more-than-£7.5m payday on Wednesday, selling more than 212,000 shares in the publisher in three transactions.
The company said Byng-Thorne sold 130,000 shares at 3,578p each in one transaction, totalling £4.65m, as an exercise and sale of her benefit under its 2017 performance plan.
In two further transactions, the CEO's husband Max Thorne sold 62,050 shares, while Byng-Thorne herself sold another 20,349 shares, both also at 3,578p each
Those two transactions netted the Thornes £2.22m and £0.73, respectively, and were simple share sales according to Future's regulatory filings.
At 1616 GMT, shares in Future were up 0.62% at 3,554p.
Top Director Buys
Sirius Real Estate Ltd. (SRE)
Director name: Coombs,Andrew
Amount purchased: 50,000 @ 135.00p
Value: £67,500.00

Sse (SSE)
Director name: Angiolini,Elish
Amount purchased: 2,000 @ 1,630.88p
Value: £32,617.50

Cvs Group (CVSG)
Director name: Gray,Richard
Amount purchased: 1,000 @ 2,224.00p
Value: £22,240.00

Cvs Group (CVSG)
Director name: Gray,Richard
Amount purchased: 1,000 @ 2,224.00p
Value: £22,240.00

Uls Technology (ULS)
Director name: Scott,Oliver Rupert Andrew
Amount purchased: 12,000 @ 73.00p
Value: £8,760.00

Uls Technology (ULS)
Director name: Scott,Oliver Rupert Andrew
Amount purchased: 12,001 @ 72.90p
Value: £8,748.73

Team (TEAM)
Director name: Clubb,Jonathan Mark Gordon
Amount purchased: 2,500 @ 66.92p
Value: £1,673.00

Jpmorgan Claverhouse Inv Trust (JCH)
Director name: Fletcher,David
Amount purchased: 39 @ 753.50p
Value: £293.86


Top Director Sells
Future (FUTR)
Director name: Byng-Thorne,Zillah
Amount sold: 130,000 @ 3,578.00p
Value: £4,651,399.84

Future (FUTR)
Director name: Byng-Thorne,Zillah
Amount sold: 62,050 @ 3,578.00p
Value: £2,220,148.92

Future (FUTR)
Director name: Byng-Thorne,Zillah
Amount sold: 20,349 @ 3,578.00p
Value: £728,087.20

Daily Mail And General Trust A (non.v) (DMGT)
Director name: Parry,Kevin A H
Amount sold: 12,565 @ 1,042.00p
Value: £130,927.30

Pure Gold Mining Inc. Npv (di) (PUR)
Director name: OÂ'Dea,Mark
Amount sold: 150,000 @ $0.71
Value: $88,377.18

Pure Gold Mining Inc. Npv (di) (PUR)
Director name: OÂ'Dea,Mark
Amount sold: 50,000 @ $0.72
Value: $29,665.21

Pure Gold Mining Inc. Npv (di) (PUR)
Director name: OÂ'Dea,Mark
Amount sold: 50,000 @ $0.70
Value: $28,989.03