Director dealings: Foxtons chair invests, FW Thorpe non-exec sells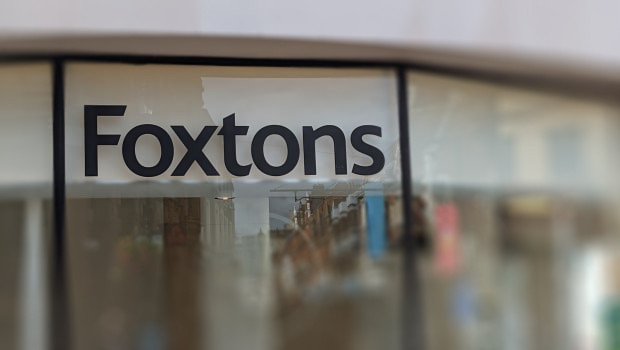 Estate agency Foxtons was among the list of director buys on Thursday, after its chairman spent more than £12k on the company's shares.
The London-listed firm said Nigel Rich bought 30,113 shares on Thursday, at a price of 41.3p each, spending a total of £12.436.67.
Rich was appointed chairman of the embattled London-focussed agency in November, replacing the long-serving Ian Barlow who had faced criticisms over salaries and dividends.
On the selling side, FW Thorpe disclosed a sale made by a non-executive director worth more than £25k.
The AIM-traded company said Antony Cooper sold 5,500 shares on Wednesday, at a price of 455p each, earning him a total of £25,025.00.
Following the sale, Thorpe said Cooper's interest in the company, including his connected persons' interests, was 166,107 shares, representing 0.14% of its issued capital.
Top Director Buys
Touchstone Exploration Inc Npv (di) (TXP)
Director name: Wright,John D.
Amount purchased: 250,000 @ $1.47
Value: $217,417.16

Twentyfour Income Fund Limited Ord Red (TFIF)
Director name: Burns,Ian
Amount purchased: 45,000 @ 107.00p
Value: £48,150.00

Twentyfour Income Fund Limited Ord Red (TFIF)
Director name: De Garis,John
Amount purchased: 18,691 @ 106.94p
Value: £19,987.71

Transgloble Energy Corporation Npv (di) (TGL)
Director name: Kaufield,Jennifer Ann
Amount purchased: 5,000 @ $4.50
Value: $18,553.64

Foxtons Group (FOXT)
Director name: Rich CBE,Nigel
Amount purchased: 30,113 @ 41.30p
Value: £12,436.67

Driver Group (DRV)
Director name: Norris,Steven
Amount purchased: 37,000 @ 27.00p
Value: £9,990.00

Driver Group (DRV)
Director name: Filkin,Elizabeth
Amount purchased: 37,000 @ 27.00p
Value: £9,990.00

Amte Power (AMTE)
Director name: Morgan,David William
Amount purchased: 10,000 @ 80.00p
Value: £8,000.00

Amte Power (AMTE)
Director name: Levett,Alyson Margaret
Amount purchased: 6,261 @ 80.00p
Value: £5,008.80

Amte Power (AMTE)
Director name: Park,Adam Colton
Amount purchased: 6,250 @ 80.00p
Value: £5,000.00

Driver Group (DRV)
Director name: Collini,Peter
Amount purchased: 18,500 @ 27.00p
Value: £4,995.00

Amte Power (AMTE)
Director name: Thurso,Viscount
Amount purchased: 5,000 @ 86.00p
Value: £4,300.00

Amte Power (AMTE)
Director name: Brundish,Kevin David
Amount purchased: 5,000 @ 83.00p
Value: £4,150.00

Amte Power (AMTE)
Director name: Hobson,James
Amount purchased: 5,000 @ 79.00p
Value: £3,950.00

Great Portland Estates (GPE)
Director name: Sanderson,Nick
Amount purchased: 21 @ 730.50p
Value: £153.40

Great Portland Estates (GPE)
Director name: Courtauld,Toby
Amount purchased: 21 @ 730.50p
Value: £153.40

Great Portland Estates (GPE)
Director name: Nicholson,Dan
Amount purchased: 20 @ 730.50p
Value: £146.10


Top Director Sells
London Stock Exchange Group (LSEG)
Director name: Schwimmer,David
Amount sold: 23,579 @ 7,864.53p
Value: £1,854,376.85

Balfour Beatty (BBY)
Director name: Quinn,Leo
Amount sold: 181,764 @ 263.21p
Value: £478,424.47

Touchstone Exploration Inc Npv (di) (TXP)
Director name: Wright,John D.
Amount sold: 250,000 @ $1.45
Value: $214,459.11

Balfour Beatty (BBY)
Director name: Harrison,Philip
Amount sold: 79,521 @ 263.21p
Value: £209,308.73

Quilter (QLT)
Director name: Feeney,Paul
Amount sold: 119,660 @ 138.95p
Value: £166,268.41

Quilter (QLT)
Director name: Feeney,Paul
Amount sold: 72,449 @ 138.95p
Value: £100,668.40

Thorpe (f.w.) (TFW)
Director name: Cooper,Anthony
Amount sold: 5,500 @ 455.00p
Value: £25,025.00