Director dealings: Former Angling Direct CEO makes share sale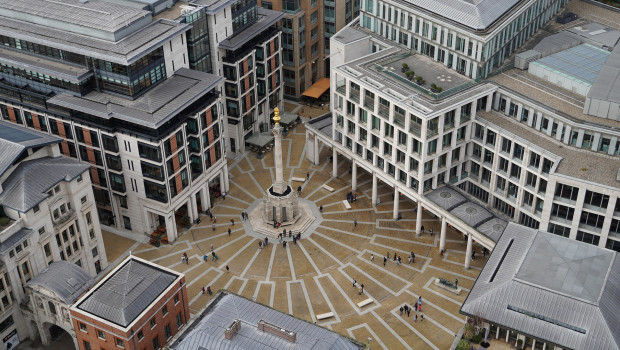 Angling Direct revealed on Wednesday that non-executive director Darren Bailey had disposed of 100,000 ordinary shares in the London-listed fishing supplies retailer.
Bailey, who served as Angling Direct's CEO for 17 years, sold the shares last Friday at an average price of 61.25p each, for a total value of £61,250.
Back in August, Angling Direct reported a surge in demand since its stores started reopening in June.
Angling Direct said it expected to benefit from 'staycations' during the rest of the summer as UK government quarantine restrictions deterred holidaymakers from travelling abroad.
As of 1650 BST, Angling Direct shares were down 4.20% at 57.0p.
Top Director Buys
Real Estate Investors (RLE)
Director name: Bassi,Paul
Amount purchased: 1,000,000 @ 28.00p
Value: £280,000.00

Brooks Macdonald Group (BRK)
Director name: Burgess,Robert
Amount purchased: 3,044 @ 1,643.60p
Value: £50,031.18

Rea Holdings (RE.)
Director name: Robinow,Richard M
Amount purchased: 70,000 @ 56.55p
Value: £39,585.00

C&c Group (CCR)
Director name: Gilliland,Stewart
Amount purchased: 20,000 @ 178.87p
Value: £35,773.04

Real Estate Investors (RLE)
Director name: Daly,Marcus
Amount purchased: 120,000 @ 28.00p
Value: £33,600.00

Phsc (PHSC)
Director name: King,Stephen A
Amount purchased: 250,000 @ 12.52p
Value: £31,287.50

Brooks Macdonald Group (BRK)
Director name: Connellan,Caroline
Amount purchased: 1,537 @ 1,625.00p
Value: £24,976.25

Brooks Macdonald Group (BRK)
Director name: Thorpe,Ben
Amount purchased: 1,500 @ 1,663.60p
Value: £24,954.00

Audioboom Group (BOOM)
Director name: Tobin,Michael
Amount purchased: 14,285 @ 173.80p
Value: £24,827.33

Real Estate Investors (RLE)
Director name: Wyatt,William
Amount purchased: 88,500 @ 28.00p
Value: £24,780.00

Audioboom Group (BOOM)
Director name: Tobin,Michael
Amount purchased: 15,000 @ 165.00p
Value: £24,750.00

Audioboom Group (BOOM)
Director name: Smith,Steven
Amount purchased: 15,000 @ 165.00p
Value: £24,750.00

Real Estate Investors (RLE)
Director name: London,Peter
Amount purchased: 85,000 @ 28.00p
Value: £23,800.00

Real Estate Investors (RLE)
Director name: Crabtree OBE ,John Rawcliffe Airey
Amount purchased: 71,428 @ 28.00p
Value: £19,999.84

Henderson Eurotrust (HNE)
Director name: King,Stephen
Amount purchased: 1,500 @ 1,313.60p
Value: £19,703.99

C&c Group (CCR)
Director name: McMahon,Patrick
Amount purchased: 10,000 @ 179.00p
Value: £17,900.00

Sumo Group (SUMO)
Director name: Wilton,David
Amount purchased: 7,000 @ 255.50p
Value: £17,885.00

Sumo Group (SUMO)
Director name: Wilton,David
Amount purchased: 7,000 @ 255.50p
Value: £17,885.00

Acorn Income Fund Ld (AIF)
Director name: Ward,John Nigel
Amount purchased: 10,000 @ 158.93p
Value: £15,893.00

Pittards (PTD)
Director name: Davis,Godfrey Pawle
Amount purchased: 25,000 @ 38.00p
Value: £9,500.00

Gran Tierra Energy Inc. (cdi) (GTE)
Director name: Guidry,Gary
Amount purchased: 17,176 @ $0.22
Value: $3,115.96

Gran Tierra Energy Inc. (cdi) (GTE)
Director name: Ellson,Ryan
Amount purchased: 12,167 @ $0.22
Value: $2,207.26

Homeserve (HSV)
Director name: Rusin,Tom
Amount purchased: 13 @ 1,222.60p
Value: £158.94

Centaur Media (CAU)
Director name: Mukerji,Swagatam
Amount purchased: 667 @ 22.50p
Value: £150.07

Homeserve (HSV)
Director name: Bower,David
Amount purchased: 12 @ 1,222.60p
Value: £146.71

Homeserve (HSV)
Director name: Harpin,Richard
Amount purchased: 12 @ 1,222.60p
Value: £146.71


Top Director Sells
Close Brothers Group (CBG)
Director name: Sainsbury,Adrian
Amount sold: 17,920 @ 1,014.00p
Value: £181,708.81

Angling Direct (ANG)
Director name: Bailey,Darren Ian
Amount sold: 100,000 @ 61.25p
Value: £61,250.00

Highland Gold Mining Ltd. (HGM)
Director name: Baxter,Duncan
Amount sold: 20,000 @ 300.00p
Value: £60,000.00

Sumo Group (SUMO)
Director name: Wilton,David
Amount sold: 14,000 @ 255.50p
Value: £35,770.00

Phsc (PHSC)
Director name: King,Stephen A
Amount sold: 250,000 @ 12.50p
Value: £31,250.00