Director dealings: Flowtech Fluidpower chairman ups stake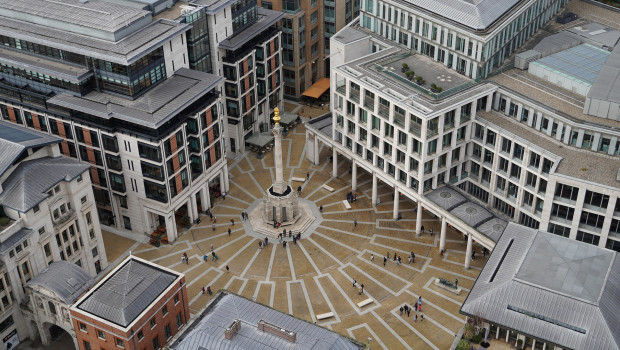 Flowtech Fluidpower said on Thursday that chairman Roger McDowell had acquired 750,000 ordinary shares in the xxxx listed technical fluid power products supplier.
McDowell, who took over as chairman in 2020, purchased the shares on Wednesday at an average price of 100.0p each, for a total value of £750,000.
As of 1635 BST, Flowtech shares were up 9.71% at 113.0p.
Top Director Buys
Flowtech Fluidpower (FLO)
Director name: McDowell,Roger
Amount purchased: 750,000 @ 100.00p
Value: £750,000.00

Unite Group (UTG)
Director name: Akers,Richard
Amount purchased: 8,276 @ 1,134.63p
Value: £93,901.98

Ultra Electronics Holdings (ULE)
Director name: Pryce,Simon
Amount purchased: 2,500 @ 1,999.86p
Value: £49,996.44

Ultra Electronics Holdings (ULE)
Director name: Pryce,Simon
Amount purchased: 2,485 @ 1,987.00p
Value: £49,376.95

Conduit Holdings Limited Com Shs (di) (CRE)
Director name: Eckert,Neil David
Amount purchased: 7,406 @ 533.75p
Value: £39,529.53

Jpmorgan Japan Small Cap Growth & Income (JSGI)
Director name: Walker,Tom
Amount purchased: 6,000 @ 518.00p
Value: £31,080.00

Fidelity Japan Trust (FJV)
Director name: Graham ,David
Amount purchased: 11,489 @ 229.50p
Value: £26,367.26

Studio Retail Group (STU)
Director name: Caldwell,Stuart
Amount purchased: 6,578 @ 304.00p
Value: £19,997.12

Christie Group (CTG)
Director name: Rugg,David
Amount purchased: 19,044 @ 105.00p
Value: £19,996.20

Studio Retail Group (STU)
Director name: Kendrick,Paul
Amount purchased: 6,546 @ 304.00p
Value: £19,899.84

Rio Tinto (RIO)
Director name: Stausholm,Jakob
Amount purchased: 3 @ 5,982.87p
Value: £171.41

Oxford Instruments (OXIG)
Director name: Hill,Gavin
Amount purchased: 7 @ 2,144.87p
Value: £150.14

Oxford Instruments (OXIG)
Director name: Barkshire,Ian
Amount purchased: 7 @ 2,144.87p
Value: £150.14


Top Director Sells
Ekf Diagnostics Holdings (EKF)
Director name: Mills,Christopher H B
Amount sold: 3,963,591 @ 80.00p
Value: £3,170,872.85

Energean (ENOG)
Director name: Benos,Panagiotis
Amount sold: 12,861 @ 803.00p
Value: £103,273.83

Emis Group (EMIS)
Director name: Southby,Peter
Amount sold: 7,342 @ 1,274.00p
Value: £93,537.08

Alliance Pharma (APH)
Director name: Butterfield,Peter
Amount sold: 93,000 @ 95.40p
Value: £88,722.00