Director dealings: FirstGroup CEO makes £75k investment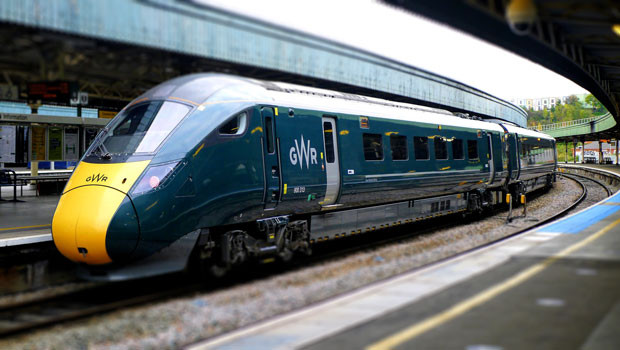 Passenger transport operator FirstGroup disclosed a share purchase made by its chief executive officer on Thursday, worth almost £75k.
The company said Graham Sutherland bought 80,612 shares in a single transaction on the London Stock Exchange.
Sutherland paid 93.037p for each share, valuing the transaction at a total of £74,999.
On the selling side of the ledger, grocery giant J Sainsbury reported that its chief information officer had sold more than £0.21m of his shareholding.
The firm said Phil Jordan offloaded 100,000 shares in a single transaction in London, for 214.2p apiece.
That made the sale worth a total of £214,200.
Elsewhere, the deputy chief financial officer of TBC Bank's operating bank subsidiary sold £0.44m worth of shares, the company disclosed.
The company said Nino Masurashvili flogged 20,000 shares at an average price of 2,200p each.
TBC said the total value of the sale was £440,000.
At the close on Thursday, shares in FirstGroup were down 2.86% at 93.55p, while those in J Sainsbury were off 2.56% at 212.8p, and TBC Bank Group was up 1.15% at 2,190p.
Reporting by Josh White for Sharecast.com.
Top Director Buys
Oakley Capital Investments Ltd. (di) (OCI)
Director name: Dubens,Peter
Amount purchased: 158,950 @ 378.00p
Value: £600,831.00

Oakley Capital Investments Ltd. (di) (OCI)
Director name: Till,David
Amount purchased: 140,200 @ 378.00p
Value: £529,956.00

Natwest Group (NWG)
Director name: Rose,Alison
Amount purchased: 63,676 @ 233.16p
Value: £148,466.96

Herald Investment Trust (HRI)
Director name: Joy ,Andrew
Amount purchased: 6,000 @ 1,808.00p
Value: £108,480.00

Natwest Group (NWG)
Director name: Murray,Katie
Amount purchased: 43,415 @ 233.16p
Value: £101,226.41

Firstgroup (FGP)
Director name: Sutherland,Graham
Amount purchased: 80,612 @ 93.04p
Value: £74,998.98

Westminster Group (WSG)
Director name: Hughes ,Mark
Amount purchased: 855,000 @ 1.88p
Value: £16,074.00

Malvern International (MLVN)
Director name: Mace,Richard Christopher
Amount purchased: 200,002 @ 8.00p
Value: £16,000.16

Malvern International (MLVN)
Director name: Elliott ,Mark Westcombe
Amount purchased: 164,126 @ 8.00p
Value: £13,130.08

Malvern International (MLVN)
Director name: Carroll,Alan
Amount purchased: 164,126 @ 8.00p
Value: £13,130.08

Malvern International (MLVN)
Director name: Carroll,Alan
Amount purchased: 100,000 @ 8.45p
Value: £8,450.00

Diageo (DGE)
Director name: Ferrán,Javier
Amount purchased: 228 @ 3,629.00p
Value: £8,274.12

Malvern International (MLVN)
Director name: Elliott ,Mark Westcombe
Amount purchased: 80,551 @ 9.80p
Value: £7,894.00

Cvc Income & Growth Limited Npv Euro (CVCE)
Director name: Gilbert,Esther
Amount purchased: 7,273 @ 88.31p
Value: £7,129.21

Westminster Group (WSG)
Director name: Fowler,Peter
Amount purchased: 236,917 @ 1.45p
Value: £3,435.30

Schroder British Opportunities Trust (SBO)
Director name: OBE,Christopher Keljik,
Amount purchased: 2,894 @ 68.69p
Value: £1,987.89

Malvern International (MLVN)
Director name: Fisher,Daniel Ian
Amount purchased: 18,750 @ 8.00p
Value: £1,500.00

Allianz Technology Trust (ATT)
Director name: Patel,Neeta
Amount purchased: 233 @ 212.30p
Value: £494.66

Malvern International (MLVN)
Director name: Elliott ,Mark Westcombe
Amount purchased: 22,000 @ 1.00p
Value: £220.00

Prudential (PRU)
Director name: FitzPatrick,Mark
Amount purchased: 21 @ 903.98p
Value: £189.84

Oxford Instruments (OXIG)
Director name: Hill,Gavin
Amount purchased: 8 @ 1,966.00p
Value: £157.28

Oxford Instruments (OXIG)
Director name: Barkshire,Ian
Amount purchased: 8 @ 1,966.00p
Value: £157.28

Mj Hudson Group Npv (MJH)
Director name: Connell,Peter
Amount purchased: 1,015 @ 15.00p
Value: £152.25

Mj Hudson Group Npv (MJH)
Director name: Lahav,Odi
Amount purchased: 1,015 @ 15.00p
Value: £152.25

Qinetiq Group (QQ.)
Director name: Wadey ,Steve
Amount purchased: 41 @ 360.98p
Value: £148.00

Unilever (ULVR)
Director name: Pitkethly,Graeme
Amount purchased: 3 @ 4,027.00p
Value: £120.81

Gsk (GSK)
Director name: Walmsley,Emma
Amount purchased: 8 @ 1,396.38p
Value: £111.71

The Gym Group (GYM)
Director name: Murphy,Ann-marie
Amount purchased: 41 @ 121.48p
Value: £49.81


Top Director Sells
Smith & Nephew (SN.)
Director name: Nath,Deepak
Amount sold: 1,065 @ 1,040.78p
Value: £11,084.35

Smith & Nephew (SN.)
Director name: Nath,Deepak
Amount sold: 737 @ 1,040.78p
Value: £7,670.58