Director dealings: Finsbury Growth and Income Trust director acquires shares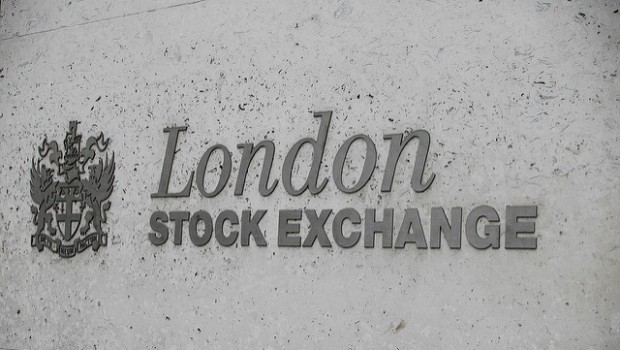 Neil Collins, a non-executive director of UK-focused investment fund Finsbury Growth and Income Trust since 2008, acquired 6,846 ordinary shares in the trust on Monday morning at an average cost of 755.14p per share.
Collins, a columnist at the London Evening Standard and former City editor for The Daily Telegraph for almost two decades, dropped a total of £51,697 on the shares, purchased for his children's' junior individual savings accounts and self-invested personal pensions.
Earlier in the day, the FTSE 250 resident reported in a monthly update that its net asset value had declined 0.7% on a total return basis.
As of 1600 BST, shares had dipped 0.26% to 752.01p.
Top Director Buys
Finsbury Growth & Income Trust (FGT)
Director name: Mr Neil Collins
Amount purchased: 6,846 @ 755.14p
Value: £51,697
AIB Group (AIBG)
Director name: Ms Carolan Lennon
Amount purchased: 5,700 @ € 5.16
Value: € 29,440
Saga (SAGA)
Director name: Mr Lance Batchelor
Amount purchased: 15,711 @ 126.66p
Value: £19,900
Saga (SAGA)
Director name: Mr Lance Batchelor
Amount purchased: 15,629 @ 127.32p
Value: £19,899
Personal Assets Trust (PNL)
Director name: Mr Iain Ferguson
Amount purchased: 50 @ 39,271.33p
Value: £19,636
Personal Assets Trust (PNL)
Director name: Mr Iain Ferguson
Amount purchased: 50 @ 39,271.33p
Value: £19,636
Athelney Trust (ATY)
Director name: Mr Simon Moore
Amount purchased: 8,000 @ 235.00p
Value: £18,800
Solid State (SOLI)
Director name: Mr Anthony B. Frere
Amount purchased: 5,000 @ 285.00p
Value: £14,250
Tavistock Investments (TAVI)
Director name: Mr Brian Raven
Amount purchased: 328,333 @ 3.05p
Value: £10,014
Top Director Sells