Director dealings: Finncap CFO makes share purchase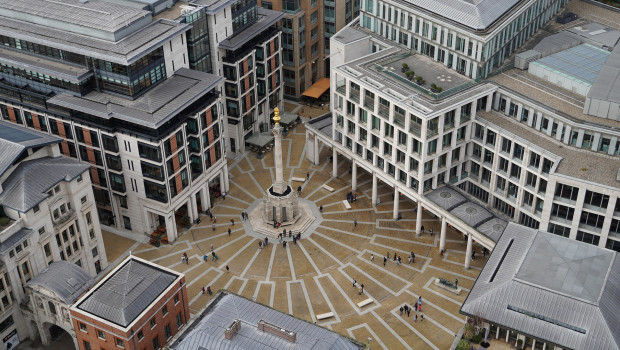 Finncap Group revealed on Tuesday that chief financial officer Richard Snow had acquired 233,333 ordinary shares in the AIM-listed investment services company.
Snow, who was appointed to the board of Finncap back in February, purchased the shares at an average price of 15p each, for a total value of £34,999.95.
The small-cap pulled its second interim dividend for the past year in April, citing delays and cancellations to "a number of deals" expected in the coming months.
Finncap cut the dividend payment to help it cut costs by as much as a third in order to better weather the oncoming Covid-19 induced storm.
As of 1630 BST, Finncap shares were up 3.23% at 16p.
Top Director Buys
Finncap Group (FCAP)
Director name: Snow,Richard Charles
Amount purchased: 233,333 @ 15.00p
Value: £34,999.95

Greencore Group (GNC)
Director name: Hynes,Emma
Amount purchased: 15,000 @ 125.75p
Value: £18,862.50

Ediston Property Investment Company (EPIC)
Director name: Skinner,Jamie
Amount purchased: 30,000 @ 49.00p
Value: £14,700.00

Gem Diamonds Ltd. (di) (GEMD)
Director name: Brown,Michael
Amount purchased: 35,947 @ 31.80p
Value: £11,431.15

Gem Diamonds Ltd. (di) (GEMD)
Director name: Brown,Michael
Amount purchased: 21,451 @ 30.00p
Value: £6,435.30

Norman Broadbent (NBB)
Director name: James Smith,Stephen
Amount purchased: 50,000 @ 6.75p
Value: £3,375.00

Gem Diamonds Ltd. (di) (GEMD)
Director name: Brown,Michael
Amount purchased: 9,726 @ 32.00p
Value: £3,112.32

North American Income Trust (the) (NAIT)
Director name: Nicklin ,Susannah
Amount purchased: 719 @ 276.40p
Value: £1,987.32


Top Director Sells
Spectra Systems Corporation (SPSY)
Director name: Jaskel,Martin
Amount sold: 23,869 @ 133.51p
Value: £31,867.50

Spectra Systems Corporation (SPSY)
Director name: Jaskel,Martin
Amount sold: 10,000 @ 133.50p
Value: £13,350.00