Director dealings: Filta Group director lowers stake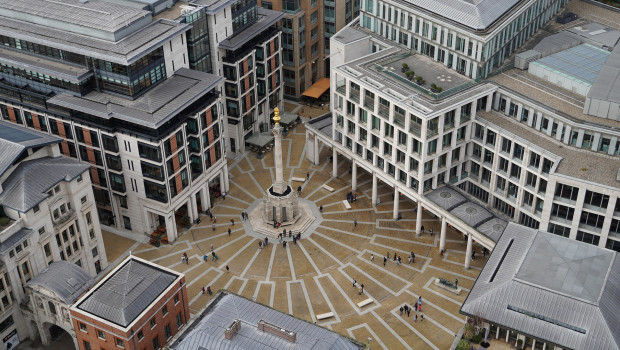 Filta Group revealed on Tuesday that non-executive director Roy Sayers had disposed of 1.20m ordinary shares in the AIM-listed commercial kitchen services provider.
Sayers, who was appointed to the board of Filta back in 2000, sold the shares on Friday at an average price of 140.0p each, for a total value of £1.67m.
Following the sale, Sayers still holds a beneficial interest in 8.48m ordinary shares in the company, representing 29.2% of Filta's issued share capital.
As of 1620 BST, Filta shares were up 1.53% at 146.20p.
Top Director Buys
Mobile Streams (MOS)
Director name: Epstein ,Mark Alexander
Amount purchased: 22,596,154 @ 0.26p
Value: £58,750.00

Mobile Streams (MOS)
Director name: Burton,Nigel
Amount purchased: 22,596,152 @ 0.26p
Value: £58,750.00

Bp (BP.)
Director name: Teyssen,Johannes
Amount purchased: 15,000 @ 3.53
Value: 47,693.69

Grit Real Estate Income Group Limited Npv (GR1T)
Director name: Crichton,Jonathan
Amount purchased: 50,000 @ $0.66
Value: $27,212.01

Studio Retail Group (STU)
Director name: Askem,Clare
Amount purchased: 6,500 @ 298.99p
Value: £19,434.35

Adm Energy (ADME)
Director name: Okhomina,Osamede
Amount purchased: 480,446 @ 3.45p
Value: £16,575.39

Focusrite (TUNE)
Director name: Dean,Paul
Amount purchased: 1,000 @ 1,225.00p
Value: £12,250.00

Murray International Trust (MYI)
Director name: Mackesy,Alexandra
Amount purchased: 810 @ 1,207.63p
Value: £9,781.80

Trident Royalties (TRR)
Director name: Davidson,Adam
Amount purchased: 20,294 @ 34.20p
Value: £6,940.55

Focusrite (TUNE)
Director name: Dean,Paul
Amount purchased: 500 @ 1,220.00p
Value: £6,100.00

Liontrust Asset Management (LIO)
Director name: Abrol,Vinay Kumar
Amount purchased: 345 @ 1,558.00p
Value: £5,375.10

Liontrust Asset Management (LIO)
Director name: Ions,John Stephen
Amount purchased: 345 @ 1,558.00p
Value: £5,375.10

Touchstone Exploration Inc Npv (di) (TXP)
Director name: Baay,Paul R.
Amount purchased: 2,904 @ $1.70
Value: $2,920.67

Inchcape (INCH)
Director name: Vestring,Till
Amount purchased: 319 @ 785.50p
Value: £2,505.75

Inchcape (INCH)
Director name: Langston,John
Amount purchased: 261 @ 785.50p
Value: £2,050.16

Murray International Trust (MYI)
Director name: Mackesy,Alexandra
Amount purchased: 165 @ 1,207.63p
Value: £1,992.59

Great Portland Estates (GPOR)
Director name: Courtauld,Toby
Amount purchased: 22 @ 691.37p
Value: £152.10

Great Portland Estates (GPOR)
Director name: Sanderson,Nick
Amount purchased: 22 @ 691.37p
Value: £152.10

Mitchells & Butlers (MAB)
Director name: Jones,Timothy (Tim) Charles
Amount purchased: 44 @ 316.20p
Value: £139.13

Mitchells & Butlers (MAB)
Director name: Urban,Phil
Amount purchased: 43 @ 316.20p
Value: £135.97


Top Director Sells
Filta Group Holdings (FLTA)
Director name: Sayers,Roy Charles
Amount sold: 1,200,000 @ 140.00p
Value: £1,679,999.97

Weir Group (WEIR)
Director name: Stanton ,Jon
Amount sold: 4,210 @ 1,940.61p
Value: £81,699.68

Weir Group (WEIR)
Director name: Heasley,John
Amount sold: 2,117 @ 1,940.61p
Value: £41,082.71