Director dealings: FDM Group CFO makes share sale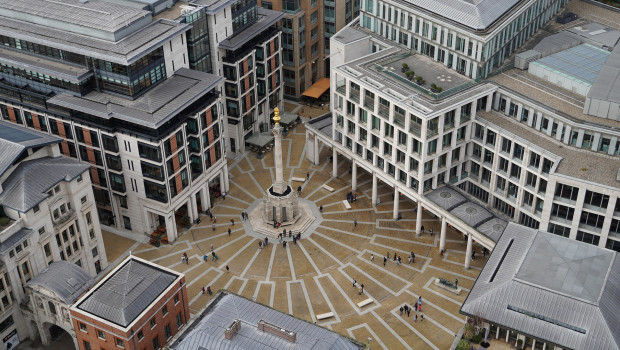 FDM Group revealed on Tuesday that chief financial officer Michael McLaren had disposed of 20,000 ordinary shares in the London-listed professional services firm.
McLaren, who took over as CFO in April 2011, sold the shares on Friday at an average cost of 1,049.60p each, for a total value of £209,920.01.
FDM's CFO had previously been granted the shares under the group's performance share plan.
As of 1655 BST, FDM shares were down 0.56% at 1,060.0p.
Top Director Buys
Ninety One (N91)
Director name: Toit,Hendrik du
Amount purchased: 110,040 @ 212.97p
Value: £234,349.98

Ninety One (N91)
Director name: McFarland,Kim Mary
Amount purchased: 110,040 @ 212.97p
Value: £234,349.98

Cyanconnode Holdings (CYAN)
Director name: Johns-Powell,William David
Amount purchased: 250,000 @ 5.43p
Value: £13,575.00

Hunting (HTG)
Director name: Lough,Keith
Amount purchased: 5,000 @ 162.00p
Value: £8,100.00

Empresaria Group (EMR)
Director name: Anderson,Tim
Amount purchased: 11,800 @ 41.98p
Value: £4,953.64

Cyanconnode Holdings (CYAN)
Director name: Peacock,Heather
Amount purchased: 90,909 @ 5.00p
Value: £4,545.45

Empresaria Group (EMR)
Director name: Anderson,Tim
Amount purchased: 7,200 @ 41.98p
Value: £3,022.56

Cyanconnode Holdings (CYAN)
Director name: Tyler,Peter
Amount purchased: 40,000 @ 5.40p
Value: £2,160.00

Rolls-royce Holdings (RR.)
Director name: Davis ,Ian
Amount purchased: 895 @ 220.70p
Value: £1,975.27

Rolls-royce Holdings (RR.)
Director name: Yang,Lee Hsien
Amount purchased: 445 @ 220.70p
Value: £982.12

Spectris (SXS)
Director name: Harding ,Derek
Amount purchased: 6 @ 2,566.67p
Value: £154.00

Spectris (SXS)
Director name: Heath ,Andrew
Amount purchased: 6 @ 2,566.67p
Value: £154.00

National Grid (NG.)
Director name: Shaw ,Nicola
Amount purchased: 18 @ 849.50p
Value: £152.91

National Grid (NG.)
Director name: Pettigrew,John
Amount purchased: 18 @ 849.50p
Value: £152.91

Barr (a.g.) (BAG)
Director name: Lorimer,Stuart
Amount purchased: 38 @ 398.00p
Value: £151.24

Barr (a.g.) (BAG)
Director name: White,Roger Alexander
Amount purchased: 38 @ 398.00p
Value: £151.24

Barr (a.g.) (BAG)
Director name: Kemp,Jonathan David
Amount purchased: 38 @ 398.00p
Value: £151.24

Close Brothers Group (CBG)
Director name: Prebensen,Preben
Amount purchased: 14 @ 1,080.00p
Value: £151.20

Phoenix Group Holdings (PHNX)
Director name: Briggs,Andrew
Amount purchased: 22 @ 680.00p
Value: £149.60

Phoenix Group Holdings (PHNX)
Director name: Thakrar,Rakesh
Amount purchased: 22 @ 680.00p
Value: £149.60

Goco Group (GOCO)
Director name: Wrighton,Nick
Amount purchased: 131 @ 114.18p
Value: £149.58

The Gym Group (GYM)
Director name: George,Mark
Amount purchased: 96 @ 155.79p
Value: £149.56

Daily Mail And General Trust A (non.v) (DMGT)
Director name: Zwillenberg,Paul
Amount purchased: 22 @ 679.00p
Value: £149.38

National Grid (NG.)
Director name: Agg,Andrew
Amount purchased: 17 @ 849.50p
Value: £144.41

Daily Mail And General Trust A (non.v) (DMGT)
Director name: Beatty,Kevin
Amount purchased: 19 @ 679.00p
Value: £129.01

National Grid (NG.)
Director name: Kay,Alison
Amount purchased: 15 @ 849.50p
Value: £127.42


Top Director Sells
Fdm Group (holdings) (FDM)
Director name: McLaren ,Michael (Mike)
Amount sold: 20,000 @ 1,049.60p
Value: £209,920.01