Director dealings: Evraz's chairman and CEO both sell shares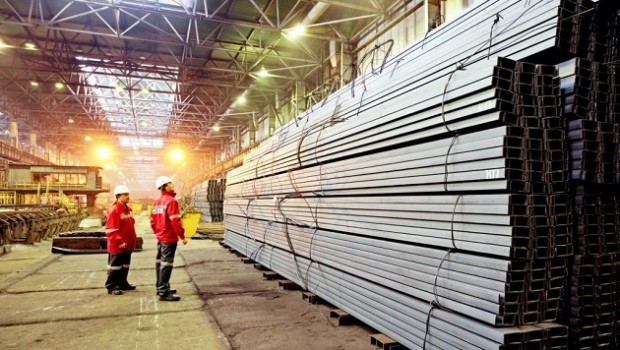 Evraz's chairman and chief executive officer reduced their stakes in the company just four days after shares of the steelmaker had notched-up fresh record highs.
The sales were conducted by Abiglaze Limited, Crosland Global Limited, Greenleas International Holdings Ltd. and Toshi Holdings, the company said in a statement.
Alexander Abramov, the non-executive Chairman, had an indirect interest in Abiglaze and company boss Alexander Frolov in Crosland.
Following the sale, Abiglaze's and Crosland's stakes in Evraz stood at 19.4% and 9.7%, with all sellers subject to a 60 day lock-up in respect of their remaining stakes with the banks that acted as bookrunners.
Greenleas, in which Roman Abramovich had an indirect economic interest, was left with a stake of 28.8% and Tochi, in which Eugene Shvidler, one of Evraz's non-executive director, had a stake, with 2.8%.
The sales were conducted at a price of 635.0p per share.
Top Director Buys
National Express Group (NEX)
Director name: Finch,Dean K
Amount purchased: 19,200 @ 390.00p
Value: £74,880.00

Cranswick (CWK)
Director name: Bottomley,Mark
Amount purchased: 771 @ 2,577.39p
Value: £19,871.68

Cranswick (CWK)
Director name: Bottomley,Mark
Amount purchased: 773 @ 2,567.36p
Value: £19,845.69

Pittards (PTD)
Director name: Yapp,Stephen
Amount purchased: 13,406 @ 74.50p
Value: £9,987.47

Starcom (STAR)
Director name: Rosenberg,Michael
Amount purchased: 500,000 @ 1.64p
Value: £8,190.00

Henry Boot (BOOT)
Director name: Littlewood,Darren
Amount purchased: 3,221 @ 249.76p
Value: £8,044.85

Jupiter Emerging & Frontier Income Trust Red (JEFI)
Director name: Moakes,Nicholas
Amount purchased: 5,100 @ 98.02p
Value: £4,999.02

Henry Boot (BOOT)
Director name: Littlewood,Darren
Amount purchased: 527 @ 250.45p
Value: £1,319.87

Johnson Matthey (JMAT)
Director name: Farrant,Simon
Amount purchased: 12 @ 3,134.41p
Value: £376.13

Johnson Matthey (JMAT)
Director name: Manz,Anna
Amount purchased: 12 @ 3,134.41p
Value: £376.13

Johnson Matthey (JMAT)
Director name: MacLeod,Robert
Amount purchased: 12 @ 3,134.41p
Value: £376.13

Centaur Media (CAU)
Director name: Vidler ,Andria
Amount purchased: 453 @ 49.80p
Value: £225.59

Centaur Media (CAU)
Director name: Smith,Linda
Amount purchased: 452 @ 49.80p
Value: £225.10

Centaur Media (CAU)
Director name: Mukerji,Swagatam
Amount purchased: 451 @ 49.80p
Value: £224.60

Emis Group (EMIS)
Director name: Southby,Peter
Amount purchased: 13 @ 1,180.00p
Value: £153.40

Severfield (SFR)
Director name: Dunsmore,Alan
Amount purchased: 174 @ 71.75p
Value: £124.84

Severfield (SFR)
Director name: Cochrane,Ian
Amount purchased: 174 @ 71.75p
Value: £124.84


Top Director Sells
Evraz (EVR)
Director name: Abramov,Alexander
Amount sold: 8,284,638 @ 635.00p
Value: £52,607,450.51

Evraz (EVR)
Director name: Frolov,Alexander
Amount sold: 4,165,362 @ 635.00p
Value: £26,450,048.30

Evraz (EVR)
Director name: Shvidler,Eugene
Amount sold: 1,182,750 @ 635.00p
Value: £7,510,462.39

Pearson (PSON)
Director name: Williams,Coram
Amount sold: 13,666 @ 823.80p
Value: £112,580.51

Cranswick (CWK)
Director name: Bottomley,Mark
Amount sold: 1,732 @ 2,563.56p
Value: £44,400.86

Cranswick (CWK)
Director name: Bottomley,Mark
Amount sold: 776 @ 2,580.19p
Value: £20,022.28

Starcom (STAR)
Director name: Rosenberg,Michael
Amount sold: 500,000 @ 1.63p
Value: £8,160.00