Director dealings: Everyman Media chairman sells shares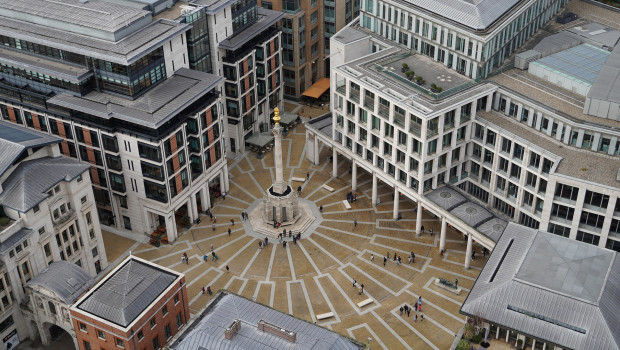 Everyman Media revealed on Monday that chairman Paul Wise had disposed of 499,977 ordinary shares in the AIM-listed premium cinema operator.
Wise, who exercised options over the shares on 11 October, disposed of them on that same Friday at an average price of 175p each, for a total value of £874,959.75.
Following the sale, Wise and closely associated people were left with an interest in 2.75m ordinary shares of the company, representing 3.76% of Everyman's enlarged issued share capital.
Back in September, Everyman Media reported a rise in interim revenue but a drop in pre-tax profit as it expanded its estate.
In the 26 weeks to 4 July, revenue increased 16% to £28.9m and adjusted earnings before interest, tax, depreciation and amortisation were 61% higher at £6.6m as admissions pushed up 9.4% to 1.5m.
However, pre-tax profit fell to £445,000 from £1.4m the year before on the back of rising interest costs related to the company's expansion.
As of 1640 BST, Everyman shares had dipped 0.07% to 868.65p.
Top Director Buys
Ms International (MSI)
Director name: Lane-Smith,Roger
Amount purchased: 50,000 @ 165.20p
Value: £82,600.00

Seneca Global Income & Growth Trust (SIGT)
Director name: Ramsay,Richard A M
Amount purchased: 17,388 @ 171.64p
Value: £29,844.76

Ebiquity (EBQ)
Director name: Newman,Alan
Amount purchased: 60,000 @ 49.00p
Value: £29,400.00

Nmcn (NMCN)
Director name: Langman,Andrew David
Amount purchased: 4,000 @ 508.00p
Value: £20,320.00

Nmcn (NMCN)
Director name: Langman,Andrew David
Amount purchased: 4,000 @ 508.00p
Value: £20,320.00

Nmcn (NMCN)
Director name: Holt,Michael (Mike)
Amount purchased: 1,505 @ 495.00p
Value: £7,449.75

Cohort (CHRT)
Director name: Thomis,Andrew Stephen
Amount purchased: 508 @ 518.00p
Value: £2,631.44

Cohort (CHRT)
Director name: Thomis,Andrew Stephen
Amount purchased: 483 @ 518.00p
Value: £2,501.94

Cohort (CHRT)
Director name: Thomis,Andrew Stephen
Amount purchased: 365 @ 518.00p
Value: £1,890.70


Top Director Sells
Everyman Media Group (EMAN)
Director name: Wise,Paul
Amount sold: 499,977 @ 175.00p
Value: £874,959.75

Ms International (MSI)
Director name: Lane-Smith,Roger
Amount sold: 50,000 @ 165.20p
Value: £82,600.00

Nmcn (NMCN)
Director name: Langman,Andrew David
Amount sold: 8,000 @ 507.50p
Value: £40,600.00