Director dealings: Euromoney founder lowers stake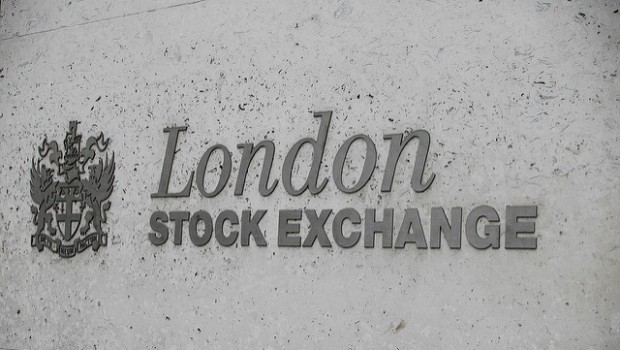 Euromoney's founder Sir Patrick Sergeant cashed in a total of 40,000 ordinary shares in the group on Wednesday, collecting £457,326.50 in the process.
Sergeant sold 13,265 shares at 11.50p and a further 26,735 at 11.40p.
But that wasn't the only action on the LSE coming from the Sergeant household on Wednesday, as Lady Gillian Sergeant also disposed of 23,828 shares, ensuring the Valentines dinner would be paid in Dutch.
Gillian disposed of 20,000 ordinary shares at 11.40p each and a further 3,828 at 11.46p each, for a total of £271,868.88.
Euromoney, an events and business information group, sold its global markets intelligence division for $180.5m on Monday as the group, which has been undertaking a streamlining plan to dispose of non-core businesses, palmed its research business off to a pairing of Citic Capital, the private equity branch of Hong Kong-headquartered investment company Citic, and Chinese media company Caixin Global.
As of 1700 GMT, shares had gained 0.70% to 1,152.00p.
Top Director Buys
Thor Mining (THR)
Director name: Johnson,Paul
Amount purchased: 250,000 @ 3.10p
Value: £7,750.00

Jupiter Emerging & Frontier Income Trust Red (JEFI)
Director name: Moakes,Nicholas
Amount purchased: 502 @ 106.98p
Value: £537.04

Aberdeen Diversified Income And Growth Trust (ADIG)
Director name: Long,James
Amount purchased: 439 @ 121.97p
Value: £535.45

United Utilities Group (UU.)
Director name: Gardiner,Simon
Amount purchased: 27 @ 694.92p
Value: £187.63

United Utilities Group (UU.)
Director name: Mogford,Steven L
Amount purchased: 26 @ 694.92p
Value: £180.68

United Utilities Group (UU.)
Director name: Fraser,Steven
Amount purchased: 26 @ 694.92p
Value: £180.68

United Utilities Group (UU.)
Director name: Houlden,Russ
Amount purchased: 26 @ 694.92p
Value: £180.68

Superdry (SDRY)
Director name: Sutherland ,Euan
Amount purchased: 9 @ 1,736.00p
Value: £156.24

Superdry (SDRY)
Director name: Cartwright,Andrea
Amount purchased: 9 @ 1,736.00p
Value: £156.24

Imi (IMI)
Director name: Twite,Roy
Amount purchased: 10 @ 1,249.00p
Value: £124.90

Imi (IMI)
Director name: Selway,Mark W
Amount purchased: 10 @ 1,249.00p
Value: £124.90

Imi (IMI)
Director name: Shook ,Daniel
Amount purchased: 10 @ 1,249.00p
Value: £124.90

Totally (TLY)
Director name: Holt,Robert (Bob)
Amount purchased: 89 @ 40.00p
Value: £35.60


Top Director Sells
Euromoney Institutional Investor (ERM)
Director name: Sergeant,Patrick John Rushton
Amount sold: 26,735 @ 1,140.00p
Value: £304,778.99

Euromoney Institutional Investor (ERM)
Director name: Sergeant,Patrick John Rushton
Amount sold: 20,000 @ 1,140.00p
Value: £227,999.99

Euromoney Institutional Investor (ERM)
Director name: Sergeant,Patrick John Rushton
Amount sold: 13,265 @ 1,150.00p
Value: £152,547.50

Euromoney Institutional Investor (ERM)
Director name: Sergeant,Patrick John Rushton
Amount sold: 3,828 @ 1,146.00p
Value: £43,868.88