Director dealings: Ergomed sells £4.8m of shares, chairman buys some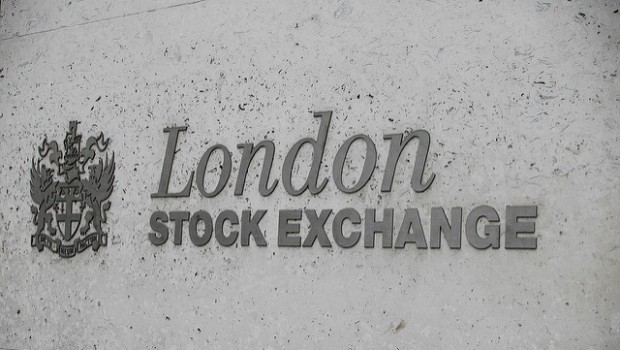 Ergomed founder and executive vice-chairman Dr Miroslav Reljanovic sold a total of 2.5m ordinary shares in pharmaceutical services group on Thursday, collecting nearly £5m in the process.
Reljanovic sold 500,000 of the shares to Ergomed's chairman Peter George at a cost of 190p each for a total of £949,999.99, giving George a total of 776,250 shares in the firm – or 1.8% of its entire issued share capital.
The good doctor then released a further 2m ordinary shares in response to excess demand from the company's placing announced earlier in the day, reducing his total share count to 15,132,237.
Reljanovic pocketed a total of £4,749,999.94 as a result of the two transactions.
As of 1620 GMT, shares had climbed 1.31% to 201.60p.
Top Director Buys
Ergomed (ERGO)
Director name: George,Peter
Amount purchased: 500,000 @ 190.00p
Value: £949,999.99

Rank Group (RNK)
Director name: Birch,Henry B
Amount purchased: 127,837 @ 226.50p
Value: £289,550.82

Rank Group (RNK)
Director name: Jennings,Clive
Amount purchased: 56,571 @ 226.50p
Value: £128,133.32

Optibiotix Health (OPTI)
Director name: Davidson,Neil
Amount purchased: 165,000 @ 60.00p
Value: £99,000.00

Premier Oil (PMO)
Director name: Franklin,Roy A
Amount purchased: 60,000 @ 83.11p
Value: £49,866.00

Smiths Group (SMIN)
Director name: Buckley,George
Amount purchased: 782 @ 1,598.75p
Value: £12,502.23

Travis Perkins (TPK)
Director name: Chambers,Stuart J
Amount purchased: 240 @ 1,462.34p
Value: £3,509.62

Travis Perkins (TPK)
Director name: Anderson,Ruth
Amount purchased: 61 @ 1,462.34p
Value: £892.03

Travis Perkins (TPK)
Director name: McConville,Coline
Amount purchased: 61 @ 1,462.34p
Value: £892.03

Travis Perkins (TPK)
Director name: Rogers ,Christopher
Amount purchased: 60 @ 1,462.34p
Value: £877.40

Travis Perkins (TPK)
Director name: Redfern,Pete
Amount purchased: 56 @ 1,462.34p
Value: £818.91

Travis Perkins (TPK)
Director name: Rogers,John
Amount purchased: 47 @ 1,462.34p
Value: £687.30


Top Director Sells
Ergomed (ERGO)
Director name: Reljanovic,Miroslav
Amount sold: 2,500,000 @ 190.00p
Value: £4,749,999.94

Vinaland Ltd (VNL)
Director name: Isaac ,Charles
Amount sold: 1,394,000 @ $0.61
Value: $846,855.02

Rank Group (RNK)
Director name: Burke,Ian
Amount sold: 184,000 @ 226.50p
Value: £416,760.02