Director dealings: Ergomed founder ups stake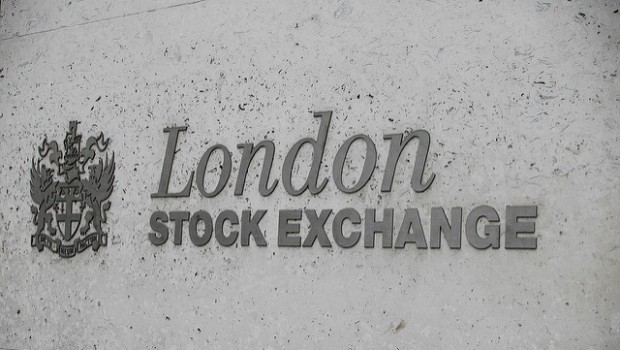 Ergomed revealed on Tuesday that executive chairman Dr Miroslav Reljanovic had acquired a total of 200,000 ordinary shares in the AIM-listed biotechnology firm.
Reljanovic, who founded the group back in 1997, purchased the shares on Monday at an average price of 303p each, for a total transaction value of £605,999.99.
Following the purchase, Reljanovic's holding in the company was 11.15m shares, representing 23.97% of its issued share capital).
Earlier in the month, the pharmaceutical industry services provider tapped Richard Barfield to take over from chief financial officer Stuart Jackson on Tuesday.
As of 1620 BST, Ergomed shares had picked up 2.31% to 310p.
Top Director Buys
Iwg (IWG)
Director name: Dixon,Mark
Amount purchased: 207,039 @ 338.80p
Value: £701,448.13

Ergomed (ERGO)
Director name: Reljanovic,Miroslav
Amount purchased: 200,000 @ 303.00p
Value: £605,999.99

Horizon Discovery Group (HZD)
Director name: Pankhania,Jayesh
Amount purchased: 33,112 @ 151.00p
Value: £49,999.12

Provident Financial (PFG)
Director name: Lindsay,Graham
Amount purchased: 9,771 @ 407.19p
Value: £39,786.53

Transgloble Energy Corporation Npv (di) (TGL)
Director name: Neely,Randall Clifford
Amount purchased: 25,000 @ $1.89
Value: $29,195.52

Venture Life Group (VLG)
Director name: Randall,Jerry
Amount purchased: 47,600 @ 41.20p
Value: £19,611.20

Venture Life Group (VLG)
Director name: Randall,Jerry
Amount purchased: 47,600 @ 41.20p
Value: £19,611.20

Horizon Discovery Group (HZD)
Director name: Pizzie,Terry
Amount purchased: 7,285 @ 150.30p
Value: £10,949.36

Pci-pal (PCIP)
Director name: Fielding,Chris
Amount purchased: 35,590 @ 28.60p
Value: £10,178.74

Tiziana Life Sciences (TILS)
Director name: Cerrone,Gabriele
Amount purchased: 7,500 @ 75.00p
Value: £5,625.00

Nmcn (NMCN)
Director name: Adam Taylor,Daniel
Amount purchased: 718 @ 604.13p
Value: £4,337.65

Venture Life Group (VLG)
Director name: Randall,Jerry
Amount purchased: 10,200 @ 41.20p
Value: £4,202.40

Paypoint (PAY)
Director name: Kentleton,Rachel
Amount purchased: 12 @ 1,052.00p
Value: £126.24


Top Director Sells
Venture Life Group (VLG)
Director name: Randall,Jerry
Amount sold: 47,600 @ 41.15p
Value: £19,587.40

Venture Life Group (VLG)
Director name: Randall,Jerry
Amount sold: 47,600 @ 41.15p
Value: £19,587.40

Nmcn (NMCN)
Director name: Adam Taylor,Daniel
Amount sold: 728 @ 600.00p
Value: £4,368.00

Venture Life Group (VLG)
Director name: Randall,Jerry
Amount sold: 10,200 @ 41.15p
Value: £4,197.30