Director dealings: Entertainment One CEO disposes of nearly £4m worth of shares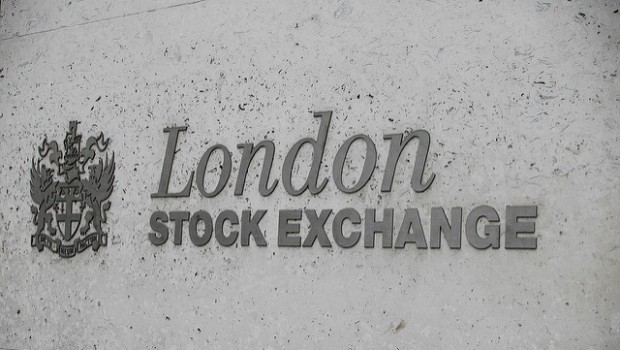 Entertainment One chief executive Darren Throop cashed in more than 1.35m ordinary shares in the firm on Thursday, collecting just shy of £4m for his efforts.
In two separate transactions, Throop made £3.96m before costs as he sold 1.17m shares at 293.12p plus 183,862 shares at 291.21p.
Following the sale, Throop held 8.67m ordinary shares in the Canadian film and television producer and distributor.
In its half-year results posted on 21 November, Entertainment One reported a £5m dip in revenue to £396m after it saw strong growth in its family and television units that managed to offset much of the lowered performance from its film business. The group posted an EBITDA of £51m, up 36%, as adjusted pre-tax profits gained 52% to £36m.
Last month eOne confirmed that it had raised £53m in an placing with City institutions at a price of 305p as part of its plan to snap up the remaining half of US television producer The Mark Gordon Company. Throop said at the time it was "an exciting time" for both parties "and a natural step in our strategy of creating and owning high quality content".
As of 1620 GMT, shares had gained 1.58% to 295.40p.
Top Director Buys
North Atlantic Smaller Companies Inv Trust (NAS)
Director name: Mills,Christopher H B
Amount purchased: 2,000 @ 2,655.00p
Value: £53,100.00

Caledonia Investments (CLDN)
Director name: Wyatt,William
Amount purchased: 1,620 @ 2,740.00p
Value: £44,388.00

Tate & Lyle (TATE)
Director name: Ahmed,Javed
Amount purchased: 7,500 @ 566.40p
Value: £42,480.00

Tate & Lyle (TATE)
Director name: Ahmed,Javed
Amount purchased: 7,500 @ 566.40p
Value: £42,480.00

Mporium Group (MPM)
Director name: Moat,Barry Christopher
Amount purchased: 275,000 @ 7.00p
Value: £19,250.00

Mporium Group (MPM)
Director name: Groot,Nelius De
Amount purchased: 275,000 @ 7.00p
Value: £19,250.00

Alumasc Group (ALU)
Director name: Magson,Andrew
Amount purchased: 8,571 @ 175.00p
Value: £14,999.25

Volex (VLX)
Director name: Moore,Dean Roderick
Amount purchased: 15,000 @ 67.80p
Value: £10,170.00

China New Energy Limited (CNEL)
Director name: Bennett,Richard
Amount purchased: 325,732 @ 1.50p
Value: £4,885.98

Alumasc Group (ALU)
Director name: Magson,Andrew
Amount purchased: 791 @ 171.90p
Value: £1,359.73

Mortgage Advice Bureau (holdings) (MAB1)
Director name: Tilley,Lucy
Amount purchased: 48 @ 610.00p
Value: £292.80

Bae Systems (BA.)
Director name: Woodburn,Charles
Amount purchased: 27 @ 572.00p
Value: £154.44

Balfour Beatty (BBY)
Director name: Quinn,Leo
Amount purchased: 56 @ 270.50p
Value: £151.48

Vectura Group (VEC)
Director name: Derodra,Andrew
Amount purchased: 211 @ 71.15p
Value: £150.13

Bae Systems (BA.)
Director name: Bramwell,Philip
Amount purchased: 26 @ 572.00p
Value: £148.72

Bae Systems (BA.)
Director name: Garwood,Alan
Amount purchased: 26 @ 572.00p
Value: £148.72


Top Director Sells
Entertainment One Limited (ETO)
Director name: Throop,Darren Dennis
Amount sold: 1,170,005 @ 293.12p
Value: £3,429,518.69

Entertainment One Limited (ETO)
Director name: Throop,Darren Dennis
Amount sold: 183,862 @ 291.21p
Value: £535,424.54

Shire Plc (SHP)
Director name: Ornskov,Flemming
Amount sold: 4,716 @ $44.00
Value: $151,474.71