Director dealings: Enquest chief executive ups stake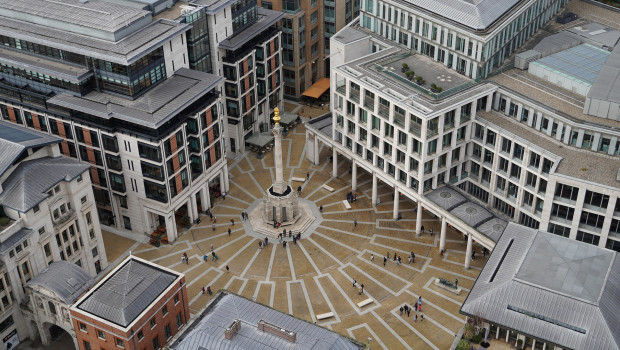 Enquest revealed on Friday that Double A, a discretionary trust in which the extended family of chief executive Amjad Bseisu has a beneficial interest, had acquired 763,835 ordinary shares in the petroleum exploration and production company.
Bseisu, who was appointed as CEO of Enquest back in February 2010, purchased the shares via the trust on the previous Wednesday at an average price of 18.20p each, for a total value of £139,017.97.
Back in March, Enquest reported a 48.2% improvement to its average group production in its final results in March, to 55,447 barrels of oil equivalent per day.
The UK-based firm said its revenue rose to $1.2bn in the year ended 31 December, from $635.2m a year earlier, while EBITDA surged to $716.3m thanks to an uptick in both volumes and realised prices, partially offset by the impact of commodity hedges.
As of 1645 BST, Enquest shares were up 0.26% at 18.59p.
Top Director Buys
Enquest (ENQ)
Director name: Bseisu,Amjad
Amount purchased: 763,835 @ 18.20p
Value: £139,017.97

Benchmark Holdings (BMK)
Director name: Raeber,Alex
Amount purchased: 200,000 @ 43.50p
Value: £87,000.00

Ten Entertainment Group (TEG)
Director name: Smith,Antony
Amount purchased: 6,000 @ 250.00p
Value: £15,000.00

Ten Entertainment Group (TEG)
Director name: Garrood,Duncan
Amount purchased: 6,000 @ 250.00p
Value: £15,000.00

Ten Entertainment Group (TEG)
Director name: Smith,Antony
Amount purchased: 3,188 @ 249.00p
Value: £7,938.12

Ten Entertainment Group (TEG)
Director name: Garrood,Duncan
Amount purchased: 3,188 @ 249.00p
Value: £7,938.12

Ades International Holding (di) (ADES)
Director name: Farouk ,Mohamed
Amount purchased: 500 @ $13.40
Value: $6,700.00

Ades International Holding (di) (ADES)
Director name: Farouk ,Mohamed
Amount purchased: 500 @ $13.30
Value: $6,650.00

Ades International Holding (di) (ADES)
Director name: Farouk ,Mohamed
Amount purchased: 500 @ $13.21
Value: $6,605.00

Ades International Holding (di) (ADES)
Director name: Farouk ,Mohamed
Amount purchased: 500 @ $13.20
Value: $6,600.00

Ades International Holding (di) (ADES)
Director name: Farouk ,Mohamed
Amount purchased: 500 @ $13.11
Value: $6,555.00

Sdx Energy Inc. (di) (SDX)
Director name: Linacre,Tim
Amount purchased: 25,000 @ 20.30p
Value: £5,075.00

Ten Entertainment Group (TEG)
Director name: Smith,Antony
Amount purchased: 750 @ 245.00p
Value: £1,837.50

Ten Entertainment Group (TEG)
Director name: Garrood,Duncan
Amount purchased: 750 @ 245.00p
Value: £1,837.50

Sabre Insurance Group (SBRE)
Director name: Carter,Geoffrey Richard
Amount purchased: 53 @ 283.50p
Value: £150.26

Cobham (COB)
Director name: Lockwood,David
Amount purchased: 96 @ 156.45p
Value: £150.19

Cobham (COB)
Director name: Lockwood,David
Amount purchased: 96 @ 156.45p
Value: £150.19

Arden Partners (ARDN)
Director name: Clive Reed-Daunter,James (Jim)
Amount purchased: 811 @ 18.50p
Value: £150.04


Top Director Sells