Director dealings: Enquest CEO ups stake via trust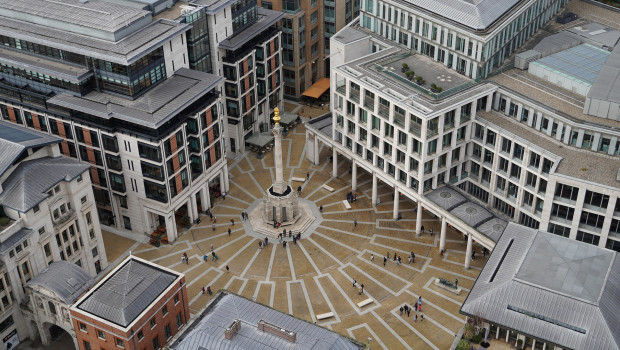 Enquest revealed on Monday that chief executive Amiad Bseisu had acquired 156,744 ordinary shares in the London-listed crude oil producer via Double A Limited, a discretionary trust in which his extended family holds a beneficial interest.
Bseisu, who was appointed as CEO of Enquest back in February 2010, acquired the shares through the trust on Friday at an average price of 17.90p each, for a total transaction value of £28,057.18.
Also during the previous week, the independent oil and gas production and development company was awarded the Block PM409 production sharing contract in Malaysia.
The London-listed firm said that under the terms of the contract, it would operate the block with a participating interest of 85.0%, with Petronas Carigali owning the remaining 15.0%.
As of 1640 GMT, Enquest shares were down 1.81% at 18.48p.
Top Director Buys
Enquest (ENQ)
Director name: Bseisu,Amjad
Amount purchased: 156,744 @ 17.90p
Value: £28,057.18

Newmark Security Plc (NWT)
Director name: Dwek,Maurice
Amount purchased: 1,000,000 @ 1.30p
Value: £13,000.00

Mj Gleeson (GLE)
Director name: Allanson ,Stefan
Amount purchased: 25 @ 811.00p
Value: £202.75

Mj Gleeson (GLE)
Director name: Thomson,James
Amount purchased: 24 @ 811.00p
Value: £194.64

Spectris (SXS)
Director name: Heath ,Andrew
Amount purchased: 6 @ 2,733.66p
Value: £164.02

Barr (a.g.) (BAG)
Director name: Lorimer,Stuart
Amount purchased: 27 @ 553.00p
Value: £149.31

Barr (a.g.) (BAG)
Director name: White,Roger Alexander
Amount purchased: 27 @ 553.00p
Value: £149.31

Barr (a.g.) (BAG)
Director name: Kemp,Jonathan David
Amount purchased: 27 @ 553.00p
Value: £149.31

British American Tobacco (BATS)
Director name: Marroco,Tadeu
Amount purchased: 5 @ 2,974.00p
Value: £148.70

Spectris (SXS)
Director name: Harding ,Derek
Amount purchased: 5 @ 2,733.66p
Value: £136.68


Top Director Sells