Director dealings: Enquest CEO ups stake via trust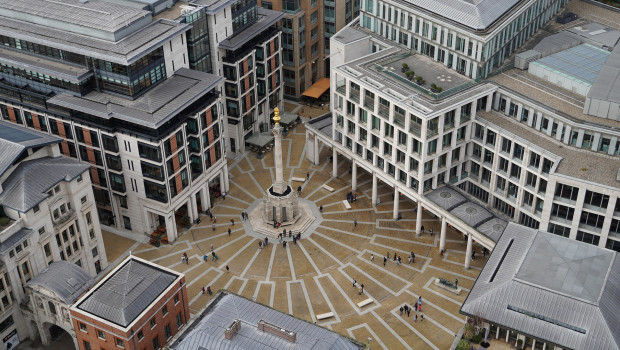 Enquest revealed on Monday that chief executive Amiad Bseisu had acquired 796,874 ordinary shares in the London-listed crude oil producer via Double A Limited, a discretionary trust in which his extended family holds a beneficial interest.
Bseisu, who was appointed as CEO of Enquest back in February 2010, acquired the shares through the trust on Friday at an average price of 18.50p each, for a total value of £147,421.69.
Back in March, Enquest reported a 48.2% improvement to its average group production in its final results in March, to 55,447 barrels of oil equivalent per day.
The UK-based firm said its revenue rose to $1.2bn in the year ended 31 December, from $635.2m a year earlier, while EBITDA surged to $716.3m thanks to an uptick in both volumes and realised prices, partially offset by the impact of commodity hedges.
As of 1630 GMT, Enquest shares were down 0.82% at 18.21p.
Top Director Buys
Enquest (ENQ)
Director name: Bseisu,Amjad
Amount purchased: 796,874 @ 18.50p
Value: £147,421.69

Anglo Pacific Group (APF)
Director name: Treger,Julian
Amount purchased: 30,000 @ 183.60p
Value: £55,080.00

Banco Santander S.a. (BNC)
Director name: Akbari,Homaira
Amount purchased: 4,000 @ 3.56
Value: 12,459.54

Inchcape (INCH)
Director name: Vestring,Till
Amount purchased: 445 @ 656.00p
Value: £2,919.20

Inchcape (INCH)
Director name: Langston,John
Amount purchased: 306 @ 656.00p
Value: £2,007.36

Mortgage Advice Bureau (holdings) (MAB1)
Director name: Imlach,Nathan James McLean
Amount purchased: 215 @ 705.00p
Value: £1,515.75

Tesco (TSCO)
Director name: Stewart,Alan
Amount purchased: 59 @ 235.18p
Value: £138.76

Tesco (TSCO)
Director name: Lewis,Dave
Amount purchased: 58 @ 235.18p
Value: £136.40


Top Director Sells
Amigo Holdings (AMGO)
Director name: Wilcke,Stephan
Amount sold: 1,506,156 @ 62.86p
Value: £946,834.39

Volex (VLX)
Director name: Morris,Daren
Amount sold: 164,191 @ 125.51p
Value: £206,076.13

Anglo Pacific Group (APF)
Director name: Treger,Julian
Amount sold: 100,000 @ 185.00p
Value: £185,000.00

Anglo Pacific Group (APF)
Director name: Treger,Julian
Amount sold: 60,158 @ 182.54p
Value: £109,812.41

Anglo Pacific Group (APF)
Director name: Treger,Julian
Amount sold: 50,000 @ 184.00p
Value: £92,000.00

Anglo Pacific Group (APF)
Director name: Treger,Julian
Amount sold: 33,000 @ 180.00p
Value: £59,400.00

Mitchells & Butlers (MAB)
Director name: Urban,Phil
Amount sold: 6,744 @ 448.64p
Value: £30,256.28

Mitchells & Butlers (MAB)
Director name: Jones,Timothy (Tim) Charles
Amount sold: 5,640 @ 448.64p
Value: £25,303.30