Director dealings: Energean non-exec makes £1.35m sale, Gear4music CEO invests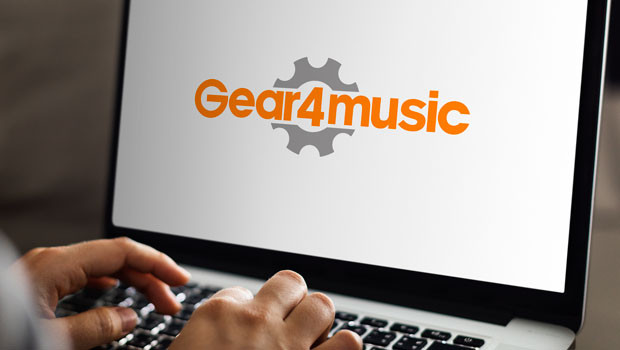 Musical instruments and equipment retailer Gear4music was at the top of the list of director buys on Monday, after its chief executive officer spent over £90k on shares.
The AIM-traded e-commerce company said Andrew Wass bought 50,000 of its shares for 185p each, spending a total of £92,500.
It said that after the transaction, Wass' holding totalled 4,751,993 shares, representing 22.65% of its issued share capital.
On the selling side of things was Energean, which disclosed a sale worth over £1.3m made by a non-executive director.
The FTSE 250 company said Efstathios Topouzoglou sold 103,406 shares last Wednesday.
It said the board member sold the shares for 1,306p each, netting Topouzoglou a total of £1,350,482.40.
Top Director Buys
Gear4music (holdings) (G4M)
Director name: Wass,Andrew Paul
Amount purchased: 50,000 @ 185.00p
Value: £92,500.00

Eurocell (ECEL)
Director name: Kelly,Mark
Amount purchased: 38,674 @ 192.00p
Value: £74,254.08

Brand Architekts Group (BAR)
Director name: McDowell,Roger
Amount purchased: 50,000 @ 68.00p
Value: £34,000.00

Kromek Group (KMK)
Director name: Sharma,Rakesh
Amount purchased: 338,344 @ 8.87p
Value: £30,011.11

Brand Architekts Group (BAR)
Director name: McDowell,Roger
Amount purchased: 40,000 @ 65.00p
Value: £26,000.00

Eurocell (ECEL)
Director name: Scott,Michael
Amount purchased: 12,891 @ 192.00p
Value: £24,750.72

Wheaton Precious Metals Corp.npv (cdi) (WPM)
Director name: Brack,George L.
Amount purchased: 400 @ $51.13
Value: $12,100.82

Games Workshop Group (GAW)
Director name: Rountree,Kevin
Amount purchased: 93 @ 6,913.00p
Value: £6,429.09

K3 Business Technology Group (KBT)
Director name: Scott,Oliver Rupert Andrew
Amount purchased: 2,007 @ 150.00p
Value: £3,010.50

Schroder Income Growth Fund (SCF)
Director name: McIntyre ,Fraser
Amount purchased: 63 @ 292.08p
Value: £184.01

Emis Group (EMIS)
Director name: Southby,Peter
Amount purchased: 12 @ 1,260.00p
Value: £151.20

Superdry (SDRY)
Director name: Wills,Shaun
Amount purchased: 101 @ 148.90p
Value: £150.39

Tesco (TSCO)
Director name: Murphy,Ken
Amount purchased: 49 @ 279.20p
Value: £136.81

Finsbury Growth & Income Trust (FGT)
Director name: Ashton,James
Amount purchased: 10 @ 792.00p
Value: £79.20


Top Director Sells
Energean (ENOG)
Director name: Topouzoglou,Efstathios
Amount sold: 103,406 @ 1,306.00p
Value: £1,350,482.40

Goldplat (GDP)
Director name: Kisbey-Green,Gerard
Amount sold: 325,000 @ 7.75p
Value: £25,187.50

Card Factory (CARD)
Director name: Lee,Kristian
Amount sold: 31,530 @ 63.85p
Value: £20,131.90

Goldplat (GDP)
Director name: Kisbey-Green,Gerard
Amount sold: 250,000 @ 7.80p
Value: £19,500.00