Director dealings: Energean director's firm makes £6.2m sale, Babcock board member buys in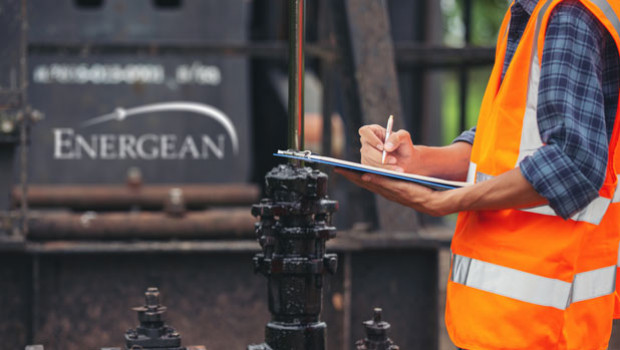 Energean disclosed a number of share sales related to its non-executive director Efstathios Topouzoglou on Monday, worth more than £6m.
The FTSE 250 company said OilCo Investments Limited had sold 656,234 shares in five separate transactions.
At the time of its initial public offering in 2018, Energean disclosed that Topouzoglou held a controlling interest in the Cyprus-domiciled OilCo Investments - one of its major shareholders.
It said the first tranche saw 200,000 shares sold at 964p each, for a total value of £1.93m, with the second seeing 177,797 shares sold at 956p each, for £1.7m.
The third tranche saw 100,000 shares sold for 969p each for a total of £0.97m, with the fourth tranche totalling 97,558 shares at 950p each for £0.93m, and the final tranche seeing 80,879 shares sold for 955p each, for £0.77m.
All five of the transactions took place between 18 and 20 January, the company said.
On the buying side of the ledger, Babcock International reported that non-executive director John Ramsay had bought 30,000 shares.
The FTSE 250 company said Ramsay paid 317.85p per share, making for a total transaction value of £95,355.
At 1519 GMT, shares in Energean were down 5.72% at 898p, while those in Babcock International Group were 3.84% weaker at 315.2p.
Top Director Buys
Intuitive Investments Group (IIG)
Director name: Evans,David
Amount purchased: 1,742,000 @ 17.75p
Value: £309,204.99

Symphony International Holdings Ltd. (SIHL)
Director name: Thadani,Anil
Amount purchased: 331,054 @ $0.44
Value: $145,663.76

Babcock International Group (BAB)
Director name: Ramsay,John
Amount purchased: 30,000 @ 317.85p
Value: £95,355.00

Southern Energy Corp. Npv (di) (SOUC)
Director name: Smith,Reginald Stevenson
Amount purchased: 200,000 @ $0.41
Value: $48,370.14

Symphony International Holdings Ltd. (SIHL)
Director name: Thadani,Anil
Amount purchased: 100,000 @ $0.45
Value: $44,939.70

Qinetiq Group (QQ.)
Director name: Brubaker,Lynn
Amount purchased: 13,000 @ 292.15p
Value: £37,979.50

Iqgeo Group (IQG)
Director name: Royde ,Max
Amount purchased: 15,000 @ 130.33p
Value: £19,550.00

Uls Technology (ULS)
Director name: Scott,Oliver Rupert Andrew
Amount purchased: 9,000 @ 83.33p
Value: £7,500.00

Yourgene Health (YGEN)
Director name: Hextall,Barry Kenneth
Amount purchased: 52,087 @ 11.99p
Value: £6,245.23

Bonhill Group (BONH)
Director name: Stilwell,Simon
Amount purchased: 50,000 @ 10.50p
Value: £5,250.00

Cqs New City High Yield Fund Limited (NCYF)
Director name: Newlands,John
Amount purchased: 5,000 @ 56.76p
Value: £2,838.00

Uls Technology (ULS)
Director name: Scott,Oliver Rupert Andrew
Amount purchased: 3,000 @ 83.00p
Value: £2,490.00

Falanx Group Ltd (FLX)
Director name: Selby,Ian
Amount purchased: 240,210 @ 1.03p
Value: £2,474.16

Falanx Group Ltd (FLX)
Director name: Selby,Ian
Amount purchased: 165,240 @ 1.03p
Value: £1,701.97

Falanx Group Ltd (FLX)
Director name: Selby,Ian
Amount purchased: 135,096 @ 1.05p
Value: £1,411.75

Uk Oil & Gas (UKOG)
Director name: Sanderson,Stephen (Steve)
Amount purchased: 990,099 @ 0.10p
Value: £1,000.00

Integrafin Holding (IHP)
Director name: Gunby,Jonathan
Amount purchased: 28 @ 524.00p
Value: £146.72

Integrafin Holding (IHP)
Director name: Scott,Alexander
Amount purchased: 28 @ 524.00p
Value: £146.72

Tesco (TSCO)
Director name: Murphy,Ken
Amount purchased: 48 @ 287.66p
Value: £138.08


Top Director Sells
Energean (ENOG)
Director name: Topouzoglou,Efstathios
Amount sold: 200,000 @ 964.00p
Value: £1,928,000.07

Energean (ENOG)
Director name: Topouzoglou,Efstathios
Amount sold: 177,797 @ 956.00p
Value: £1,699,739.39

Energean (ENOG)
Director name: Topouzoglou,Efstathios
Amount sold: 100,000 @ 969.00p
Value: £968,999.96

Energean (ENOG)
Director name: Topouzoglou,Efstathios
Amount sold: 97,558 @ 950.00p
Value: £926,801.00

Energean (ENOG)
Director name: Topouzoglou,Efstathios
Amount sold: 80,879 @ 955.00p
Value: £772,394.47

Taseko Mines Limited Npv (di) (TKO)
Director name: Hallbauer,Russell
Amount sold: 125,100 @ $2.60
Value: $268,211.42

Tandem Group (TND)
Director name: Grant,Stephen
Amount sold: 35,000 @ 520.00p
Value: £181,999.99

Minds + Machines Group Limited (di) (MMX)
Director name: Turcan,Henry
Amount sold: 1,100,000 @ 9.50p
Value: £104,500.00

Minds + Machines Group Limited (di) (MMX)
Director name: Turcan,Henry
Amount sold: 330,000 @ 10.00p
Value: £33,000.00

Cqs New City High Yield Fund Limited (NCYF)
Director name: Newlands,John
Amount sold: 5,000 @ 56.82p
Value: £2,840.88

Yourgene Health (YGEN)
Director name: Hextall,Barry Kenneth
Amount sold: 1,762 @ 11.85p
Value: £208.80