Director dealings: Energean co-founder ups stake via OilCo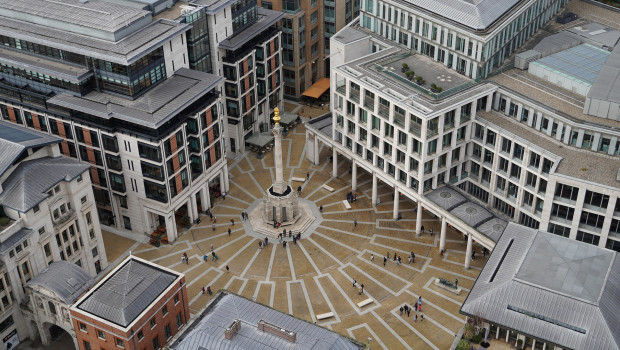 Energean revealed on Monday that non-executive director Efstathios Topouzoglou had acquired 10,000 ordinary shares in the FTSE 250-listed exploration and production group via his interest in OilCo Investments.
Topouzoglou, one of Energean's founding partners, purchased the shares through OilCo on Thursday at an average price of 574.0p each, for a total value of £57,400.
On Friday, Energean said it had agreed to buy a field support vessel from Prime Marine Energy for $33.25m.
The vessel, which is being constructed, will provide in-country capability to support Energean's Karish project offshore Israel, including floating production, storage and offloading vessel re-supply, crew changes, holdback operations for tanker offloading, emergency subsea intervention, drilling support and emergency response.
As of 1630 BST, Energean shares were down 2.33% at 548.80p.
Top Director Buys
Micro Focus International (MCRO)
Director name: Noordende,Sander Van 't
Amount purchased: 45,000 @ $3.23
Value: $119,819.41

Energean (ENOG)
Director name: Topouzoglou,Efstathios
Amount purchased: 10,000 @ 574.00p
Value: £57,400.00

Playtech (PTEC)
Director name: Massion ,Anna
Amount purchased: 12,000 @ $4.61
Value: $45,617.22

Topps Tiles (TPT)
Director name: Shapland,Darren M
Amount purchased: 60,000 @ 49.50p
Value: £29,700.00

Topps Tiles (TPT)
Director name: Parker,Robert
Amount purchased: 50,000 @ 48.00p
Value: £24,000.00

Science In Sport (SIS)
Director name: Mather,Roger Thomas
Amount purchased: 52,736 @ 37.90p
Value: £19,986.94

Science In Sport (SIS)
Director name: Simpson,James
Amount purchased: 27,662 @ 36.15p
Value: £9,999.81

Macfarlane Group (MACF)
Director name: Gray,Ivor
Amount purchased: 11,816 @ 84.62p
Value: £9,999.17

Pittards (PTD)
Director name: Briere,Richard
Amount purchased: 20,000 @ 39.30p
Value: £7,860.00

Alliance Trust (ATST)
Director name: Samuel,Christopher
Amount purchased: 66 @ 805.67p
Value: £531.74

Lsl Property Services (LSL)
Director name: Castleton ,Adam
Amount purchased: 67 @ 223.00p
Value: £149.41

Tesco (TSCO)
Director name: Stewart,Alan
Amount purchased: 66 @ 209.10p
Value: £138.01


Top Director Sells