Director dealings: Energean CEO ups stake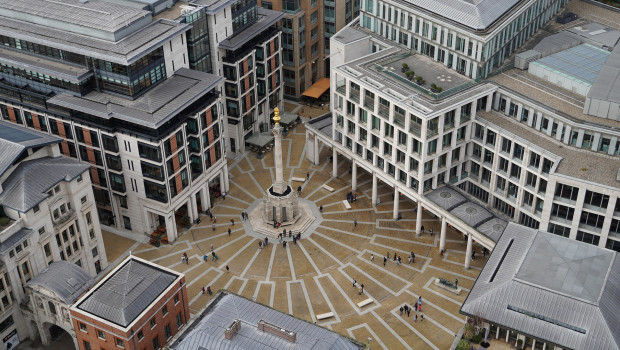 Energean revealed on Monday that chief executive Matthaios Rigas had acquired 10,000 ordinary shares in the FTSE 250-listed exploration and production company.
Rigas, a founding shareholder of Energean, purchased the shares on Wednesday at an average price of 520.0p each, for a total value of £52,000.
Earlier in July, RBC Capital Markets downgraded Energean on valuation concerns.
RBC's analysts cut their rating from 'outperform' to 'sector perform', and reduced its price target from 1,100p to 700p.
As of 1630 BST, Energean shares were up 1.03% at 492p.
Top Director Buys
Impax Asset Management Group (IPX)
Director name: Ridge,Charlie
Amount purchased: 450,000 @ 365.00p
Value: £1,642,500.04

Rbg Holdings (RBGP)
Director name: Foulston,Nicola
Amount purchased: 105,264 @ 65.00p
Value: £68,421.60

Energean (ENOG)
Director name: Rigas,Matthaios
Amount purchased: 10,000 @ 520.00p
Value: £52,000.00

Union Jack Oil (UJO)
Director name: OÂ'Farrell,Joseph
Amount purchased: 11,100,000 @ 0.23p
Value: £24,975.00

Tharisa (di) (THS)
Director name: Bell,Carol
Amount purchased: 30,000 @ 67.95p
Value: £20,385.00

Severfield (SFR)
Director name: Griffiths,Alun Hughes
Amount purchased: 10,000 @ 61.51p
Value: £6,151.00

Oxford Instruments (OXIG)
Director name: Hill,Gavin
Amount purchased: 11 @ 1,377.60p
Value: £151.54

Oxford Instruments (OXIG)
Director name: Barkshire,Ian
Amount purchased: 11 @ 1,377.60p
Value: £151.54

Meggitt (MGGT)
Director name: Wood,Tony
Amount purchased: 48 @ 310.43p
Value: £149.01

Easyjet (EZJ)
Director name: Findlay ,Andrew
Amount purchased: 23 @ 647.50p
Value: £148.92

Tesco (TSCO)
Director name: Lewis,Dave
Amount purchased: 64 @ 214.39p
Value: £137.21

Tesco (TSCO)
Director name: Stewart,Alan
Amount purchased: 64 @ 214.39p
Value: £137.21

Standard Life Aberdeen (SLA)
Director name: Skeoch,Keith
Amount purchased: 49 @ 258.60p
Value: £126.71


Top Director Sells
Rbg Holdings (RBGP)
Director name: Foulston,Nicola
Amount sold: 52,632 @ 65.00p
Value: £34,210.80

Rbg Holdings (RBGP)
Director name: Foulston,Nicola
Amount sold: 52,632 @ 65.00p
Value: £34,210.80

Palace Capital (PCA)
Director name: Sinclair,Ronald Neil
Amount sold: 6,258 @ 184.00p
Value: £11,514.72

Palace Capital (PCA)
Director name: Starr,Richard
Amount sold: 4,931 @ 184.00p
Value: £9,073.04

Palace Capital (PCA)
Director name: Silvester,Stephen John
Amount sold: 4,128 @ 184.00p
Value: £7,595.52