Director dealings: Energean CEO sells 5m shares to institutional investors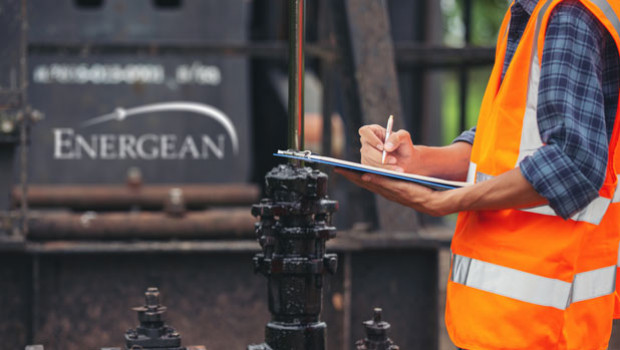 Energean found itself on both sides of the ledger on Friday, after it disclosed transactions linked to both its chief executive officer and its chair.
The FTSE 250 company said Growthy Holdings, owned by CEO Mathios Rigas, sold five million shares in the company on Thursday, in an accelerated bookbuild with institutional investors.
Growthy sold the shares for 1,106p each, netting it a total of £55,300,002.10 for the 2.8% holding in Energean.
"Mr Rigas remains fully committed to the business and is confident in the outlook for Energean," the board said in its statement to the market.
"Following completion of the Sale, Mr Rigas will remain a significant shareholder in Energean owning - directly or indirectly- approximately 15 million shares of the company, representing approximately 8.5% of the company's issued share capital."
One of the investors involved in purchasing the shares was Energean's chair Karen Simon, the firm said in a separate disclosure.
Simon bought 34,000 shares for the 1,106p price, spending a total of £376,040.01.
Reporting by Josh White at Sharecast.com.
Top Director Buys
Assetco (ASTO)
Director name: Mills,Christopher
Amount purchased: 80,114 @ 720.00p
Value: £576,820.78

Energean (ENOG)
Director name: Simon,Karen
Amount purchased: 34,000 @ 1,106.00p
Value: £376,040.01

Wickes Group (WIX)
Director name: Wood,David
Amount purchased: 58,523 @ 170.00p
Value: £99,489.10

Assetco (ASTO)
Director name: Fleming,Campbell
Amount purchased: 8,330 @ 723.00p
Value: £60,225.90

Assetco (ASTO)
Director name: McKellar,Peter
Amount purchased: 8,330 @ 723.00p
Value: £60,225.90

Assetco (ASTO)
Director name: Dawson,Jonathan
Amount purchased: 8,330 @ 723.00p
Value: £60,225.90

Assetco (ASTO)
Director name: Gilbert,Martin J
Amount purchased: 8,330 @ 723.00p
Value: £60,225.90

Discoverie Group (DSCV)
Director name: Gibbins ,Simon
Amount purchased: 3,297 @ 601.01p
Value: £19,815.30

Discoverie Group (DSCV)
Director name: Jefferies,Nicholas
Amount purchased: 3,297 @ 601.01p
Value: £19,815.30

Fireangel Safety Technology Group (FA.)
Director name: Conoley,John
Amount purchased: 45,446 @ 10.98p
Value: £4,989.97


Top Director Sells
Energean (ENOG)
Director name: Rigas,Matthaios
Amount sold: 5,000,000 @ 1,106.00p
Value: £55,300,002.10