Director dealings: Electrocomponents lowers stake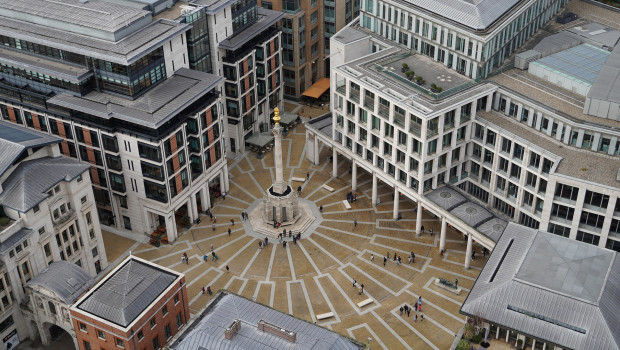 Electrocomponents revealed on Thursday that non-executive director Karen Guerra had disposed of 24,756 ordinary shares in the FTSE 250-listed industrial and electronics products group.
Guerra, who joined ECM's board in 2013, sold the shares on Wednesday at an average price of 788.68p each, for a total value of £195,245.62.
On Tuesday, Electrocomponents reinstated its dividend amid "increased confidence" in its business model and financial position.
Electrocomponents outlined a "resilient performance" for the six months ended 30 September despite adjusted pre-tax profits declining 28.1% to £74.3m and revenues falling 7.1% to £908.9m
As of 1650 GMT, Electrocomponents shares were up 1.58% at 804.0p.
Top Director Buys
Pan African Resources (PAF)
Director name: Louw,Deon
Amount purchased: 989,315 @ 456.83p
Value: £4,519,487.49

Pan African Resources (PAF)
Director name: Loots ,Cobus
Amount purchased: 2,399,500 @ R4.75
Value: R508,413.23

Novacyt S.a. (cdi) (NCYT)
Director name: Mullis,Graham
Amount purchased: 60,875 @ 817.00p
Value: £497,348.75

Pan African Resources (PAF)
Director name: Louw,Deon
Amount purchased: 1,119,500 @ R4.87
Value: R243,102.22

Royal Dutch Shell 'b' (RDSB)
Director name: Hund-Mejean,Martina
Amount purchased: 18,422 @ $15.17
Value: $230,445.90

Pan African Resources (PAF)
Director name: Loots ,Cobus
Amount purchased: 651,435 @ R4.57
Value: R132,784.39

K3 Business Technology Group (KBT)
Director name: Scott,Oliver Rupert Andrew
Amount purchased: 68,000 @ 114.78p
Value: £78,049.99

Schroder Income Growth Fund (SCF)
Director name: Guerin,Bridget
Amount purchased: 9,449 @ 235.51p
Value: £22,252.92

Pan African Resources (PAF)
Director name: Louw,Deon
Amount purchased: 76,650 @ R4.57
Value: R15,623.85

Enteq Upstream (NTQ)
Director name: Steel,David
Amount purchased: 93,854 @ 12.30p
Value: £11,544.04

Cadence Minerals (KDNC)
Director name: Suckling,Andrew
Amount purchased: 49,999 @ 16.00p
Value: £7,999.84

Finsbury Growth & Income Trust (FGT)
Director name: Ashton,James
Amount purchased: 500 @ 880.38p
Value: £4,401.90

Pan African Resources (PAF)
Director name: Mosololi ,Thabo
Amount purchased: 10,000 @ R4.50
Value: R2,007.86

Bp (BP.)
Director name: Looney,Bernard
Amount purchased: 135 @ 229.95p
Value: £310.43

Schroders (SDR)
Director name: Keers,Richard
Amount purchased: 10 @ 3,042.60p
Value: £304.26

Schroders (SDR)
Director name: Harrison ,Peter
Amount purchased: 9 @ 3,042.60p
Value: £273.83

United Utilities Group (UU.)
Director name: Aspin,Phil
Amount purchased: 20 @ 917.70p
Value: £183.54

United Utilities Group (UU.)
Director name: Mogford,Steven L
Amount purchased: 19 @ 917.70p
Value: £174.36

Oxford Instruments (OXIG)
Director name: Hill,Gavin
Amount purchased: 8 @ 1,921.35p
Value: £153.71

Oxford Instruments (OXIG)
Director name: Barkshire,Ian
Amount purchased: 8 @ 1,921.35p
Value: £153.71

Zotefoams (ZTF)
Director name: McGrath ,Gary
Amount purchased: 35 @ 430.00p
Value: £150.50

Zotefoams (ZTF)
Director name: Stirling,David
Amount purchased: 35 @ 430.00p
Value: £150.50

Firstgroup (FGP)
Director name: Mangold,Ryan
Amount purchased: 248 @ 60.44p
Value: £149.89

Meggitt (MGGT)
Director name: Wood,Tony
Amount purchased: 36 @ 416.28p
Value: £149.86

Team17 Group (TM17)
Director name: Crawford ,Mark
Amount purchased: 22 @ 670.00p
Value: £147.40


Top Director Sells
Electrocomponents (ECM)
Director name: Guerra,Karen
Amount sold: 24,756 @ 788.68p
Value: £195,245.62

Curtis Banks Group (CBP)
Director name: Self,William Arthur
Amount sold: 34,331 @ 201.03p
Value: £69,015.61

Curtis Banks Group (CBP)
Director name: Ridgley,Jane
Amount sold: 8,174 @ 201.03p
Value: £16,432.19