Director dealings: Eckoh CEO raises stake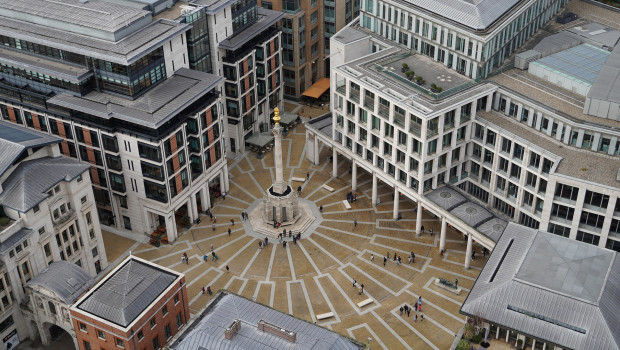 Eckoh revealed on Friday that chief executive officer Nicholas Philpot had acquired 25,000 ordinary shares in the AIM-listed secure payments provider.
Philpot, who took over as CEO back in 2006, purchased the shares on Wednesday and Thursday at an average price of 63.7p per share, for a total value of £1.59m.
Following the transaction, Philpot held a beneficial interest in 7.0m ordinary shares in the group, representing roughly 2.74% of the company's issued share capital.
Earlier in the week, analysts at Canaccord Genuity upped their rating on software outfit Eckoh to 'buy' after the group turned in a strong first-half performance despite Covid-19 impacts.
As of 1630 GMT, Eckoh shares were flat on 65.50p.
Top Director Buys
Eckoh (ECK)
Director name: Philpot,Nicolas B
Amount purchased: 25,000 @ 6,370.00p
Value: £1,592,500.02

Itv (ITV)
Director name: Carter,Edward
Amount purchased: 50,000 @ 93.02p
Value: £46,510.43

Homeserve (HSV)
Director name: Cliffe,Katrina
Amount purchased: 2,700 @ 1,068.00p
Value: £28,836.00

Amigo Holdings (AMGO)
Director name: Jennison,Gary
Amount purchased: 250,000 @ 9.50p
Value: £23,750.00

Amigo Holdings (AMGO)
Director name: Jennison,Gary
Amount purchased: 250,000 @ 9.50p
Value: £23,750.00

Nb Distressed Debt Investment Fund Limited Ext Shs (NBDX)
Director name: Edward Hallam,John
Amount purchased: 50,000 @ $0.46
Value: $23,000.00

Witan Inv Trust (WTAN)
Director name: Rogoff,Ben
Amount purchased: 10,000 @ 206.33p
Value: £20,632.50

Riverstone Credit Opportunities Income (RCOI)
Director name: Davies,Emma
Amount purchased: 20,000 @ $0.69
Value: $13,800.00

Ncondezi Energy Limited (di) (NCCL)
Director name: Fletcher,Scott
Amount purchased: 250,000 @ 5.50p
Value: £13,749.50

Ncondezi Energy Limited (di) (NCCL)
Director name: Fletcher,Scott
Amount purchased: 250,000 @ 5.30p
Value: £13,249.50

Thor Mining (THR)
Director name: Potter,Mark
Amount purchased: 1,323,529 @ $0.02
Value: $11,909.18

Amigo Holdings (AMGO)
Director name: Bartholomeusz,Michael
Amount purchased: 107,569 @ 9.30p
Value: £10,003.06

Amigo Holdings (AMGO)
Director name: Darby-Walker,Maria
Amount purchased: 107,569 @ 9.12p
Value: £9,808.79

Merian Chrysalis Investment Company Limited Npv (MERI)
Director name: Cruttenden ,Tim
Amount purchased: 6,370 @ 144.84p
Value: £9,226.31

Gresham House Energy Storage Fund (GRID)
Director name: Leggate,John
Amount purchased: 8,740 @ 105.00p
Value: £9,177.00

Merian Chrysalis Investment Company Limited Npv (MERI)
Director name: Cruttenden ,Tim
Amount purchased: 4,122 @ 145.26p
Value: £5,987.62

Thor Mining (THR)
Director name: McGeough,Mark
Amount purchased: 661,765 @ $0.02
Value: $5,954.59

Thor Mining (THR)
Director name: Billing,Michael
Amount purchased: 661,765 @ $0.02
Value: $5,954.59

Ncondezi Energy Limited (di) (NCCL)
Director name: Fletcher,Scott
Amount purchased: 100,000 @ 5.69p
Value: £5,692.00

Ncondezi Energy Limited (di) (NCCL)
Director name: Fletcher,Scott
Amount purchased: 100,000 @ 5.40p
Value: £5,400.00

Ncondezi Energy Limited (di) (NCCL)
Director name: Fletcher,Scott
Amount purchased: 83,690 @ 5.49p
Value: £4,592.49

Gresham House Energy Storage Fund (GRID)
Director name: Neale,Duncan
Amount purchased: 3,800 @ 105.00p
Value: £3,990.00

Gresham House Energy Storage Fund (GRID)
Director name: Stevenson ,David
Amount purchased: 3,610 @ 105.00p
Value: £3,790.50

Puretech Health (PRTC)
Director name: Scardino,Dame Marjorie
Amount purchased: 1,000 @ $3.85
Value: $3,175.56

Ncondezi Energy Limited (di) (NCCL)
Director name: Fletcher,Scott
Amount purchased: 50,000 @ 5.50p
Value: £2,748.00

Ncondezi Energy Limited (di) (NCCL)
Director name: Fletcher,Scott
Amount purchased: 50,000 @ 5.40p
Value: £2,699.90

Ncondezi Energy Limited (di) (NCCL)
Director name: Fletcher,Scott
Amount purchased: 50,000 @ 5.34p
Value: £2,671.00

Tclarke (CTO)
Director name: Robson,Mike
Amount purchased: 1,000 @ 98.02p
Value: £980.20


Top Director Sells
Eurocell (ECEL)
Director name: Kelly,Mark
Amount sold: 24,115 @ 212.50p
Value: £51,244.38

Smiths News (SNWS)
Director name: Bunting,Jonathan
Amount sold: 71,623 @ 28.20p
Value: £20,197.69

Eurocell (ECEL)
Director name: Scott,Michael
Amount sold: 6,743 @ 212.50p
Value: £14,328.88